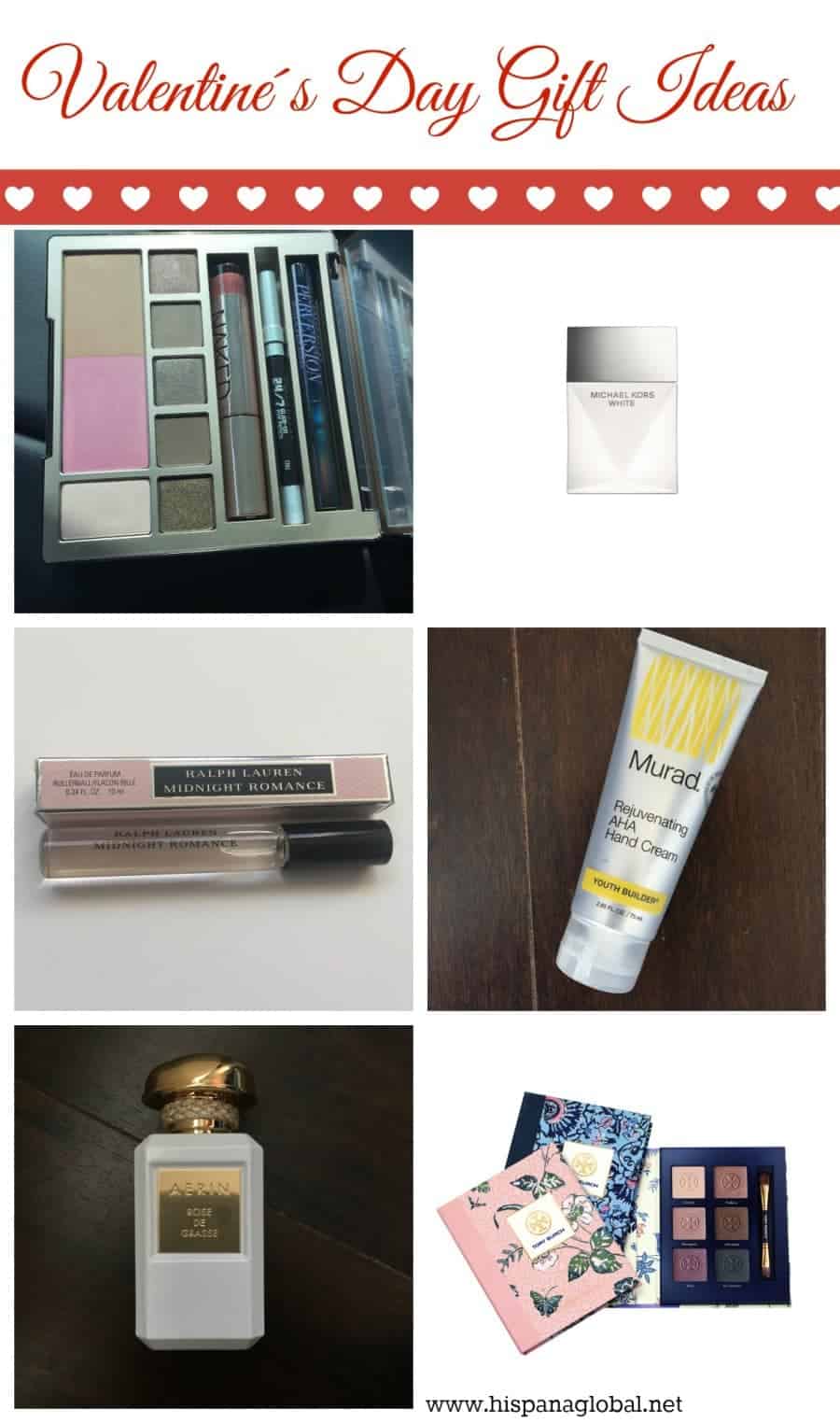 During Valentine's Day it's fun to show our love with a gift. It doesn't have to be something expensive; even a handwritten letter is an act of love. However, if you wnat to make that special woman in your life extra happy, find a gift tailored to her personality. Use your money wisely and instead of spending it on flowers, which can get quite pricey for Valentine's Day, we suggest you give her something that can be enjoyed for a long time.
Here's our Valentine's Day gift guide:
For refined women: the new parfum spray Rosse de Grasse from Aerin is truly luxurious with its blend of 3 types of roses. Another new eau de parfum is White from Michael Kors, a refreshing and refined blend of tuberose, sweet freesia and musk.
For the fashion lover: Tory Burch's fans are now obsessed with her new beauty line. Her eyeshadow palettes come in a beautiful presentation and have ultra wearable colors.
For the woman on the go: Naked on the Run has everything you need to transform your look from day to night. This set has six eyeshadows, bronzer, blush, a full size lip gloss, eyeliner and mascara.
For the photography lover: if she loves snapping pictures wherever she goes, she'll love the Samsung Galaxy or Sony DSC WX350. They also boast wifi connectivity for the easiest sharing and backup ever.
For the connected woman: a Lifeproof case is a must for anybody who can't stand to be away from their smartphone. It not only protects against minor bumps and falls, but it also makes it resistant to water, snow and dust.
For the active woman: an activity monitor or wearable, such as the Misfit Shine, FitBit or Microsoft Band.
For the woman that loves flowers: Dolce from Dolce & Gabbana is as feminine as it gets and smells like a fresh bouquet. Another choice is Ralph Lauren Midnight Romance. It now comes as a rollerball, so it's great for any handbag.
For the modern woman that loves accessories: a bracelet that highlights the beauty of love, like this one from Tous.
For the woman who needs a bit of pampering: a gift card so she can get a beauty treatment of her choice (manicure, pedicure, massage) or even a great hand cream  (like Dr. Murad Rejuvenating AHA Hand Cream) are a few options.
What gift would that special woman in your life enjoy the most? And don't forget: if you think the most important thing is to show your love on Valentine's Day, you're right (and you can print some of our free cards.)