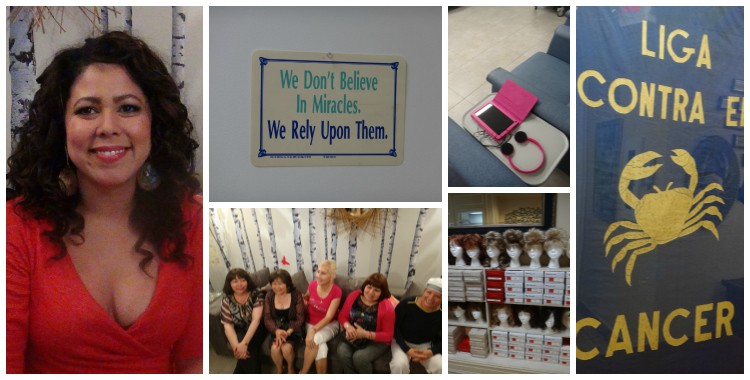 Interior designer Evette Rios, who is also a correspondent on ABC's "The Chew", helped bring a smile to patients of Miami's La Liga Contra el Cáncer. As part of P&G´s "Orgullosa" campaign, Evette did a beautiful makeover of the facilities to create a sense of calm and comfort while the patients undergo their treatments. La Liga Contra el Cáncer (League against cancer) has given hope to over 50,000 people since its creation and depends on donations to give life-saving treatments to low-income and uninsured patients.
In this video interview, Evette Rios, who is spokesperson for "Orgullosa", explains how she picked the muted and elegant colors that now dominate the cozy waiting room. She also shares why she did not paint the walls but rather used decals as decoration.
Evette Rios also redid the library, where cancer patients can try out different wigs and also obtain information in both English and Spanish about their illness and the different treatments available. What really impressed me was how much she was able to do in just a single day of hard work. The volunteers at La Liga Contra el Cancer, led by Adriana Cora, were all willing to lend her a hand.
Aside from donating the makeover, Procter and Gamble also will donate thousands of dollars in product and additional funds to help La Liga Contra el Cáncer continue serving thousands of patients in South Florida.