Try new hairstyles and hair products for a fresh new look
Lately I've gotten used to wear my hair in two ways: either curly in its natural state or getting a professional blowout and then adding waves. However, after spending some time with the talented Marco Peña, who has styled stars like Thalia and Alejandra Espinoza, I realized that there are so many ways to refresh our look by simply trying new hairstyles.

At an event at the South Beach  Riviera Hotel, Marco unleashed his creativity and decided to take advantage of my natural hair texture and accentuate my curls with TRESemmé's new line called Perfectly Undone. He sprayed my hair with Sea Salt spray, dried it with a hair dryer and then proceeded to define each curl with a very small barrel curling iron. When he finished, he applied hairspray so the curls would last, then used his fingers to separate my strands and messed them up a bit so that the final look was "perfectly undone." I loved it!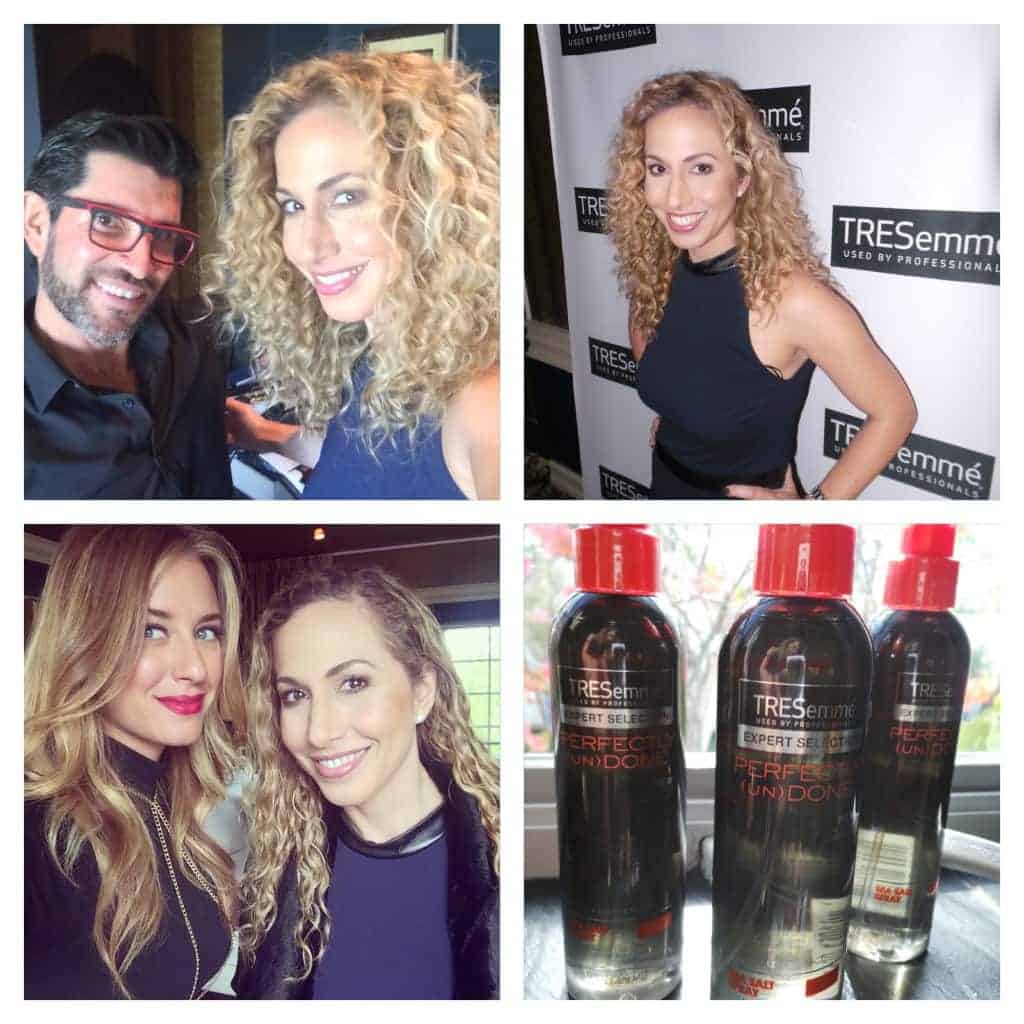 I had to ask Marco for more tips, especially since we all want to look beautiful during the holidays. He suggested updo's, but modernizing a traditional bun or chignon by deconstructing it and loosening up the strands. The idea is to have upswept, relaxed hair that looks chic and has a bit of movement. He prefers styles that gather hair at the nape or to the side, either in a ponytail, braid or a bun.

Finally, for those glamorous hair as worn by the stars of the 50's, Marco Peña says that you should try old Hollywood waves. You can dry your hair with a dryer and a round brush. Then make waves with a wide barrel curling iron, spritz with hairspray to set the waves and then gently brush your hair.
Besides being lucky enough to be styled by Marco, my dear friend and makeup artist Mariela Bagnato glammed me up and went for a natural look with warm eyeshadows and a natural lip. As you can see from the photos, she and Marco made me very happy with the makeover! I hope you also will be excited to try new products and hairstyles, especially since the new year is about to begin.
Photos: Nicolas Stipcianos and Jeannette Kaplun.