Today's outfit of the day: black leather skirt and blue top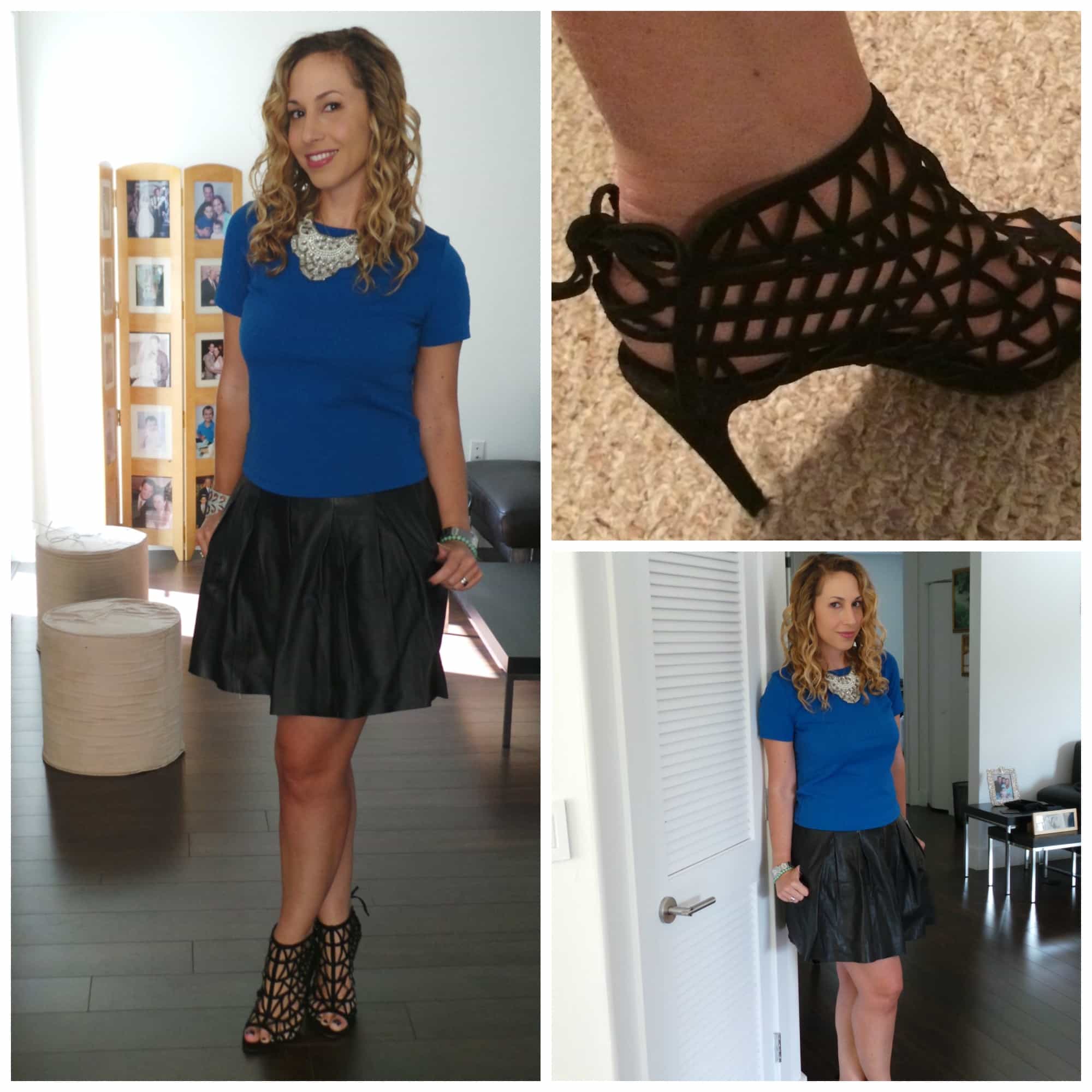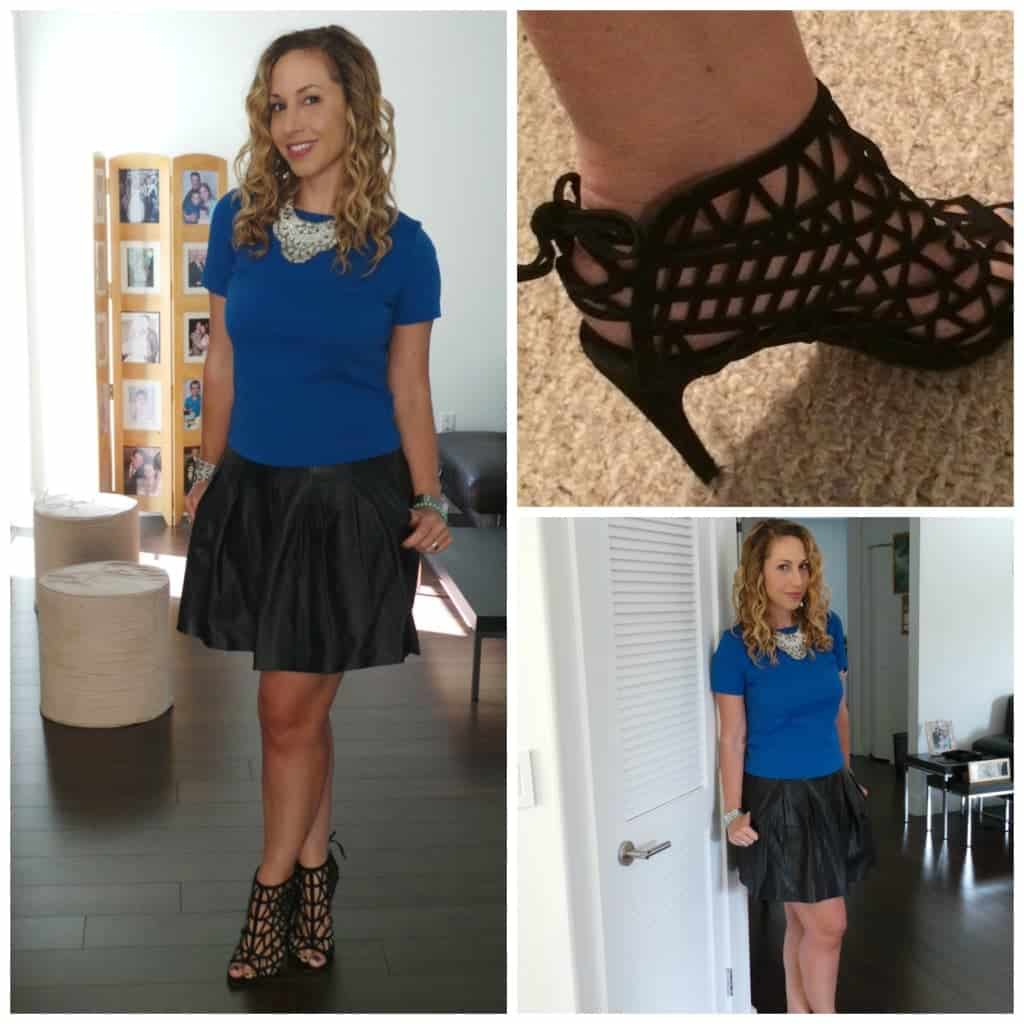 Since today's outfit got so many lovely comments on Instagram and Facebook, I decided to share all the details here in my first #OOTD (outfit of the day) post. I am most certainly not a fashion blogger, but I do love clothes and try to stay on trend even if my life gets pretty crazy. Every season I try to find at least one piece I will invest in and wear with everything. For fall, I found this great black leather skirt that has pockets (genius!) at Banana Republic. Find online codes or coupons and you can save lots of money (I bought it at 40% off).
Today I paired it with a very inexpensive top in a gorgeous cobalt blue that I found at Forever 21 for under $13. It gives you the look of a cropped top but without exposing any skin. Plus, the price is irresistible! To give it a dressier look, I added a bib necklace I bought at Top Shop many months ago.
Finally, I finished the look with black suede caged sandals that look like booties and that are extremely comfortable despite their height. They were perfect for the beauty video I was shooting today. I bought them at Zara months ago in Chile of all places, after trying unsuccessfully to get them in my size in New York, where I first saw them.
If you liked any of the pieces, here's where you can find them:
Did you like my outfit of the day?