Tips to reduce stress while traveling with kids during the holidays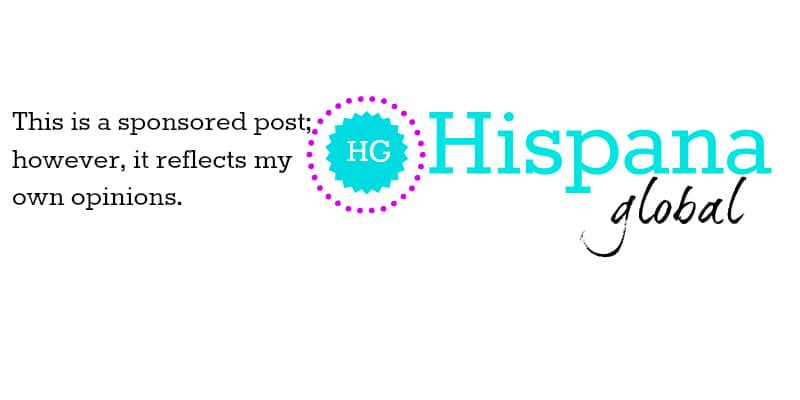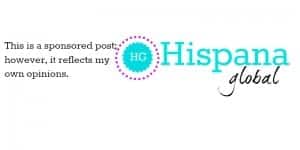 Traveling with your kids can be wonderful and stressful at the same time. It gives you the chance to create memories together but it can also test your patience and all your parenting skills. I know this firsthand because I have been traveling with my children ever since they were babies, especially around the holidays. My parents, brother, cousins and grandparents live in Chile, where I grew up, so the holidays are the best time of year to take my kids to South America to get in touch with my side of the family. I know I'm not the only one who boards a plane during the holiday season. Experts say over 90 million Americans (that's 1 in 4!) travel this time of year.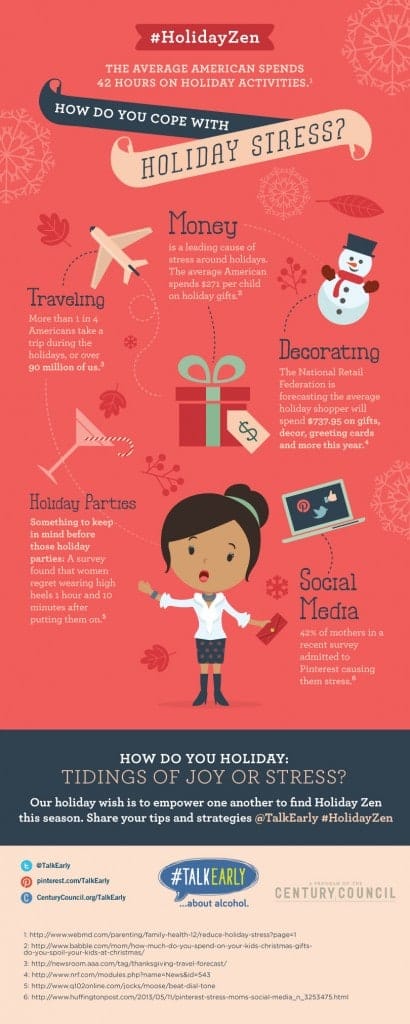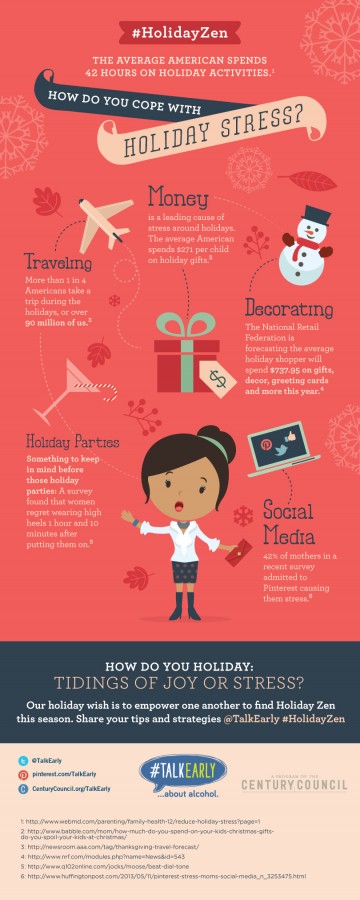 The end of the year can be stressful in itself, so it's no surprise that airports are full of grumpy travelers and it can make you dread flying with children. However, don't let stress stop you. There are many ways to deal with stress in a healthy way instead of allowing it to rob you of your holiday cheer.
7 tips to travel with kids
After 11 years of traveling with kids, here are a few tips to help you travel with your children:
Explain to your kids that you will be traveling and what they should expect. This is especially helpful for anxious kids who crave predictability.
Plan your kids' wardrobe so it is easy to maneuver when taking them to the bathroom. Avoid belts and prefer slip on shoes.
Pack plenty of snacks, but keep in mind that you should avoid anything that can spoil quickly or that is more than 3 oz.
Avoid meltdowns by always having something that will keep your children entertained. Coloring kits that don't stain such as Crayola's Color Wonder products or a small MagnaDoodle can provide lots of fun during a flight delay.
Have a sweater or cardigan handy, even in the summer. Planes can get very cold and domestic flights seldom have blankets.
Prevent ear discomfort by giving your child a lollipop, gum or candy during takeoff and landing.
Remember to keep your own nerves and temper under control. Your children are always looking at you and your behavior. If things don't go as planned, try to be flexible and patient.
Dealing with other causes of holiday stress
There are many other issues that arise during the holidays that only add to our stress. While participating in TalkEarly's Twitter party last week, I realized that too many times in the midst of all the holiday shopping, decorations and meals, we can easily forget to enjoy those beautiful moments of being with those we love. Sometimes other family members have a hard time coping with the festivities and might create difficult situations, especially if they drink a lot. If that is your case, make sure to explain the situation to your children before any family events. It's also a great opportunity to discuss with older kids such as tweens about how people deal with problems, and tell them there are healthier choices than others.
I have already touched on the importance of talking to your kids since they are young about complicated issues as part of my involvement with TalkEarly. You can find more information about  TalkEarly on The Century Council's site, follow the conversation on Twitter (for the holidays use #holidayzen) and check out their boards on Pinterest. Make sure to share the infographics I have included in this post if you think they might help other parents as well.
Disclosure: as part of the #TalkEarly initiative, I have received compensation for my involvement, but this post reflects my personal opinions.