The best wireless bras to wear at home
I know many are foregoing any kind of support during the quarantine life, but there are many comfy wireless bras to wear around your home. You can always stick to what works for you, or look for cute bras that hold everything in without sacrificing comfort. I actually feel better when I feel my chest is supported in some way. It helps me avoid posture problems and even back pain.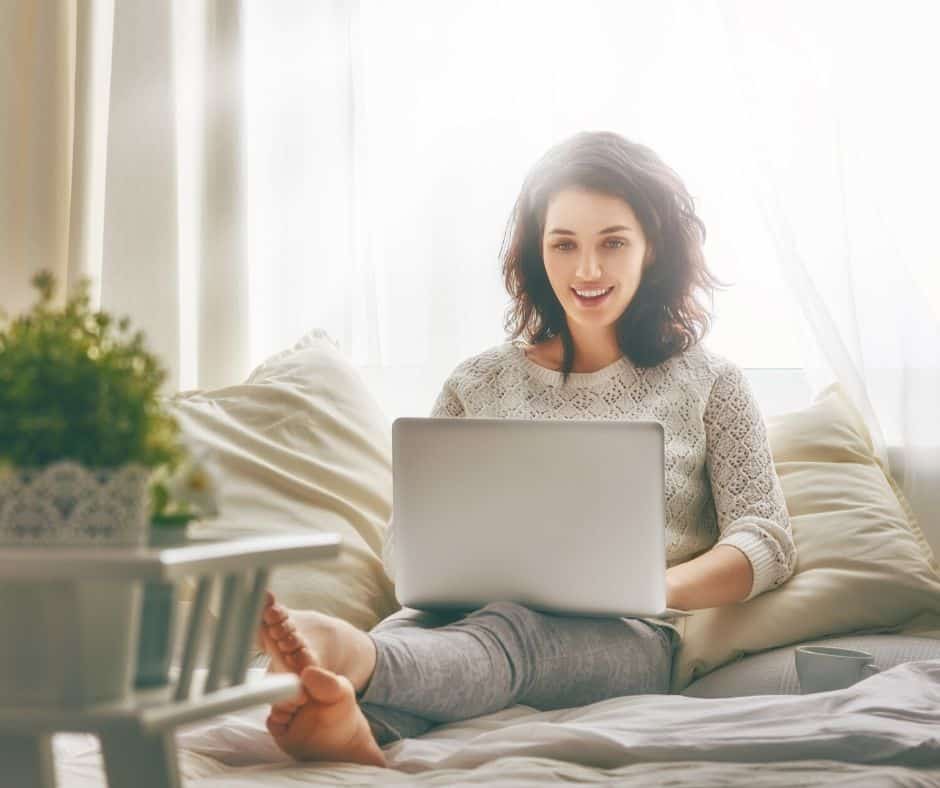 That's why a great-fitting wireless bra is a wonderful choice right now. Bonus? If you fall asleep wearing it, don't worry. It's perfectly safe to sleep in a wireless bra. In fact, there are some bras specifically designed for sleeping! "Sleep bras" give you support while still being extra comfortable for the entire night.
How can wireless bras still offer plenty of support? No wire bras have come a long way. Innovations in fabrics and design have allowed for bras to be super comfortable without an underwire and still not sacrifice style or support. The majority of support when wearing a bra should come from the underband.
How to find your bra size at home
Are you unsure of your bra size? It's still easy to check your own bra fit at home. Take a peek at Figleaves' online "fitting room" for information on how to know if your bra properly fits, common bra fit issues, tips on how to put on a bra, and more.
Best wireless bras
Don't know how to choose or find a cute no wire bra? We have 10 wireless bras for all kinds of needs and style preferences (these are affiliate links which help support our blog at no extra cost to you):
1. Figleaves "Harper Geometric Lace" Full Cup Bra $49 / B-G cup sizes
Fit is key when it comes to comfort in bras, so if you are looking for a cup-sized, full-coverage option the Harper is for you. Figleaves' fit specialist, Tori Shelton, has fitted thousands of women and says this is the best fitting bra she has ever come across. The stretch lace cups mold to your shape, and the soft scalloped lace edging and ladder detailing provide a stylish touch.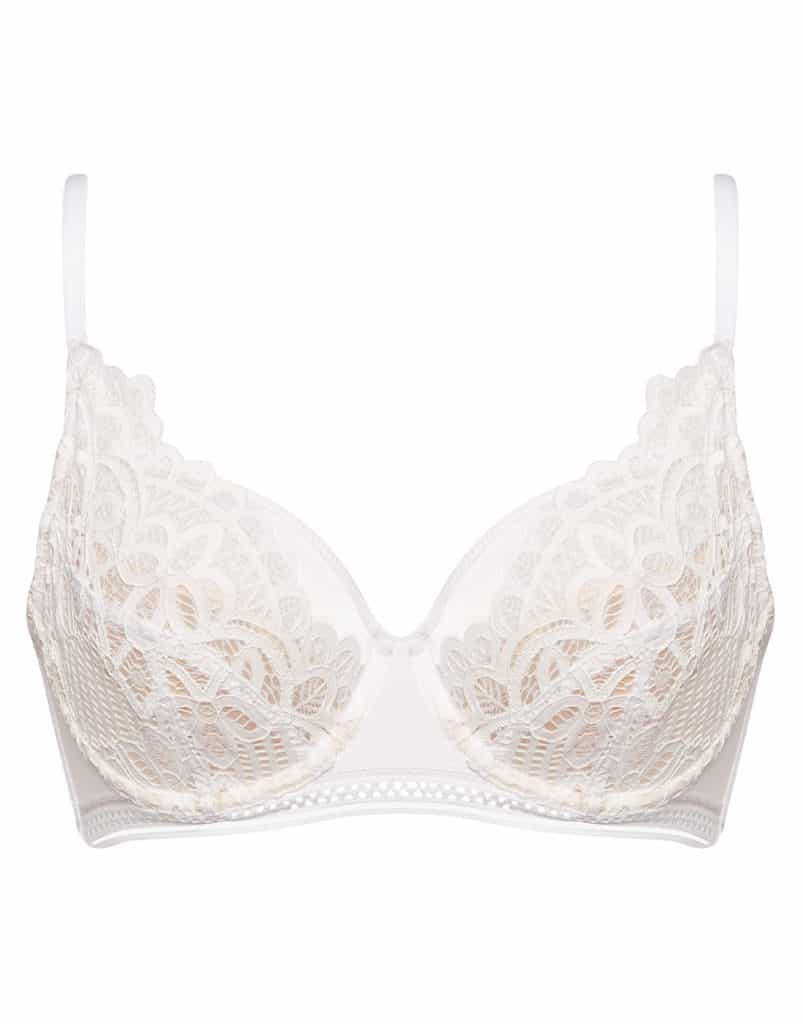 2. Sloggi "Zero Feel" Bralette $37 / XS-XL
As the name suggests you'll hardly know you're wearing the Sloggi Zero Feel bra top. Made from exceptionally smooth and soft materials and with a seamless finish, it's the ultimate in comfort.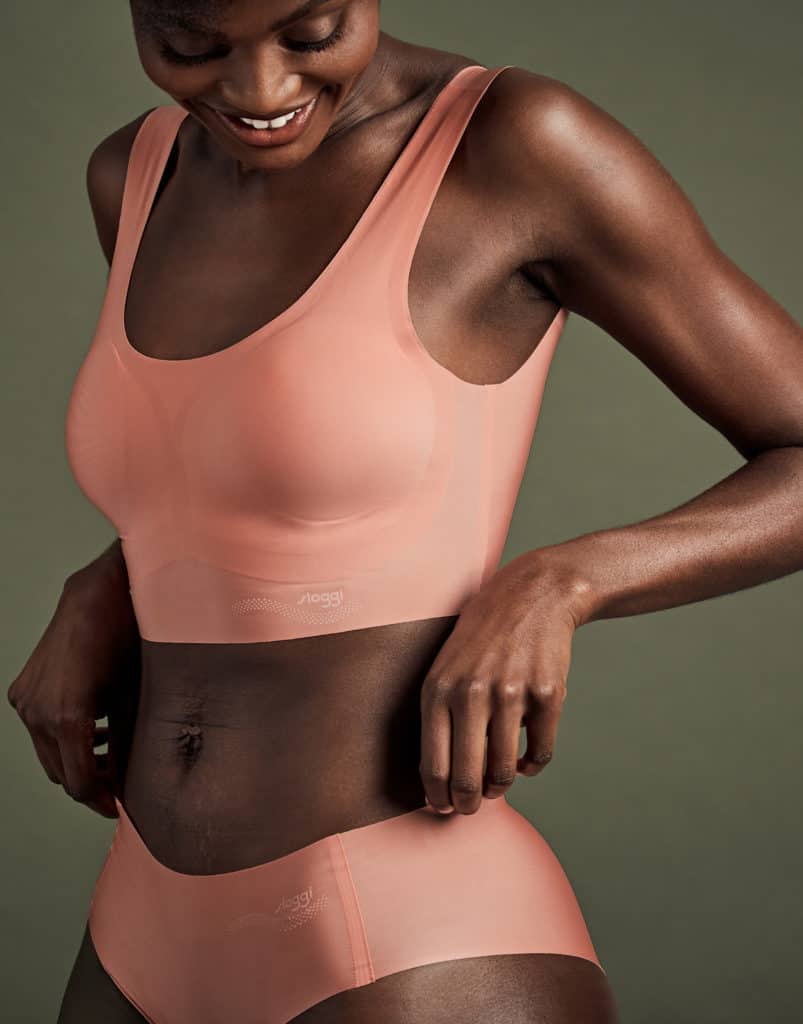 3. Figleaves "Smoothing" Non-Wired Plunge Bra $39 / A-H cup sizes
Combining thousands of hours of lingerie research and feedback from a customer base of more than half a million women, Figleaves created the Smoothing range to be the most comfortable ever. Luxuriously soft brushed microfiber, flat encased seams, cushioned hooks and eyes and especially soft straps and underband are some of the features that combine to create this ultra-comfortable range. The non-wired option is possibly the most second-skin of all.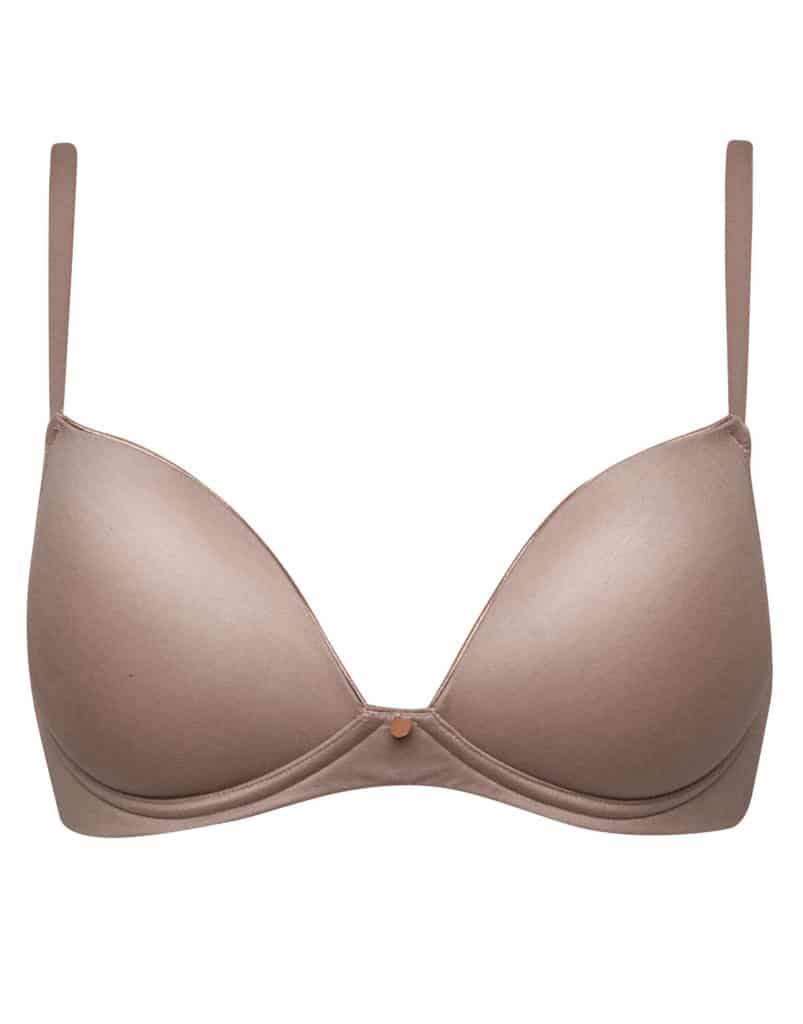 4. Figleaves "DD+ Comfort" Sleep Bra $49 / DD-GG cup sizes
This non-padded, non-wired style offers light support paired with maximum comfort – so, whether you're getting cozy in bed or lounging around the house, it's a top pick for the utmost in comfort.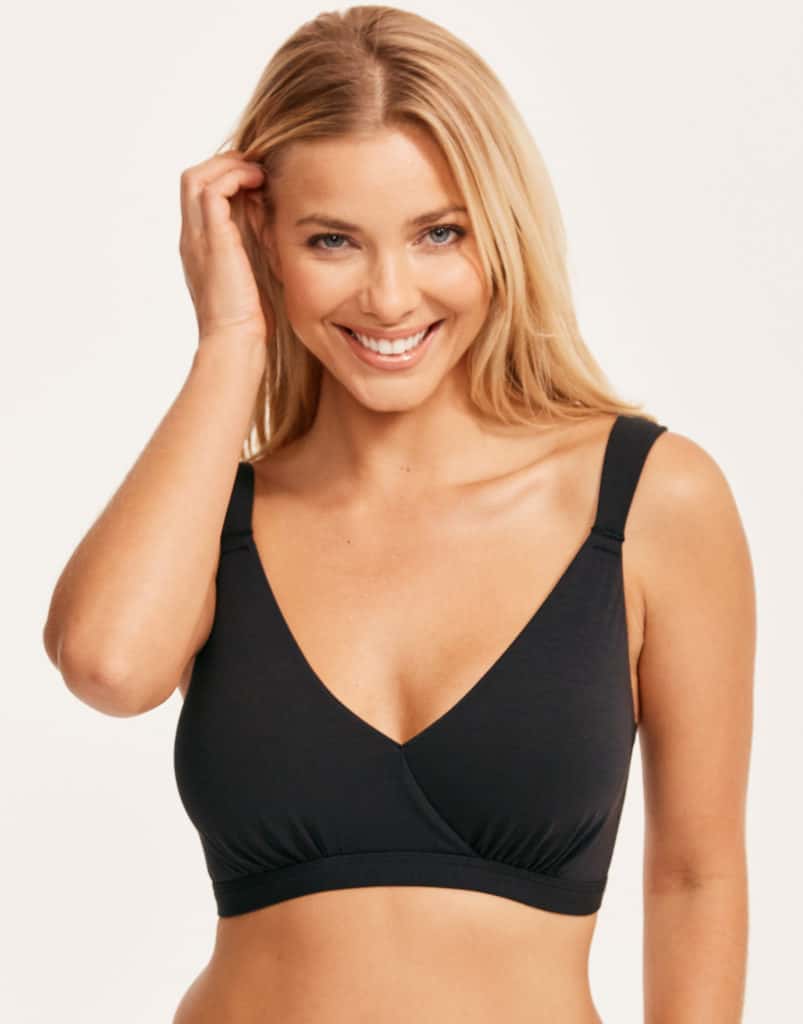 5. CK "One Cotton" Unlined Bralette $36 / XS-XL
Calvin Klein has just reintroduced its popular CK One range, and this cotton unlined bralette is a go-to for at home, comfortable style. It is crafted from a cool cotton blend for breathable comfort accented with the iconic branded underband and low back.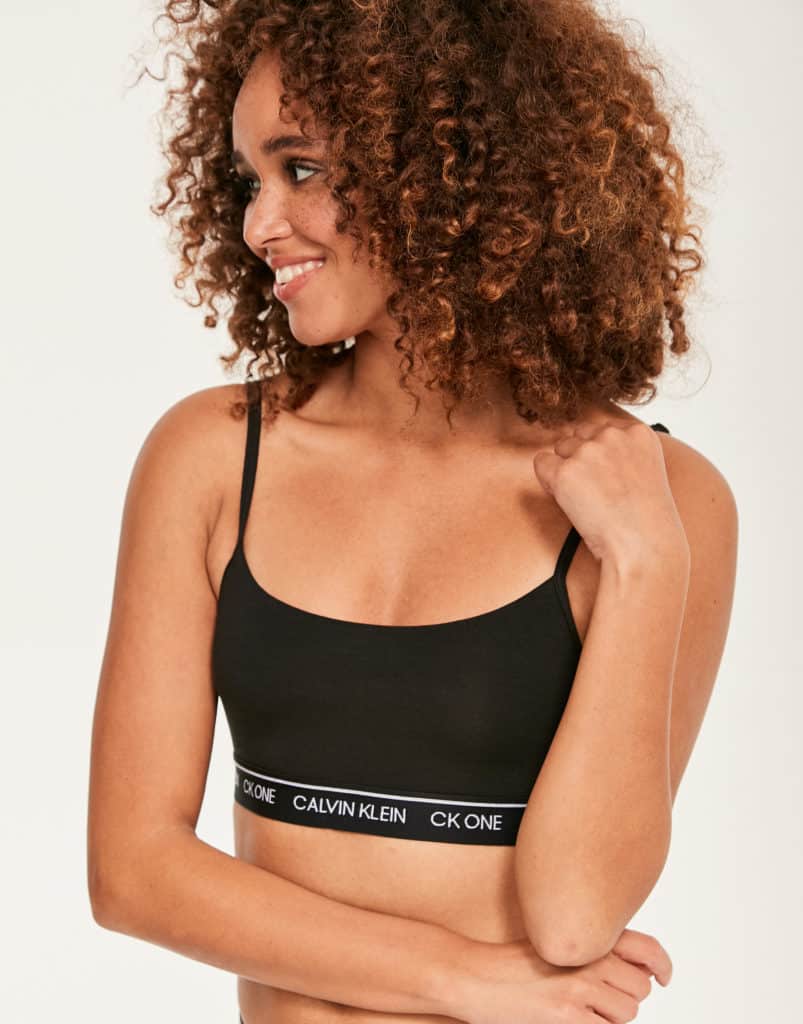 6. Figleaves "Millie" Lace Bralette $20 / XS-XL
Designed in stretch floral lace, the Millie bralette holds the "best bralette" award in Figleaves' Customer Choice Awards.. Available in a variety of colors, this is a bralette that is too pretty to keep under wraps – perfect for lounging as well as dressing up!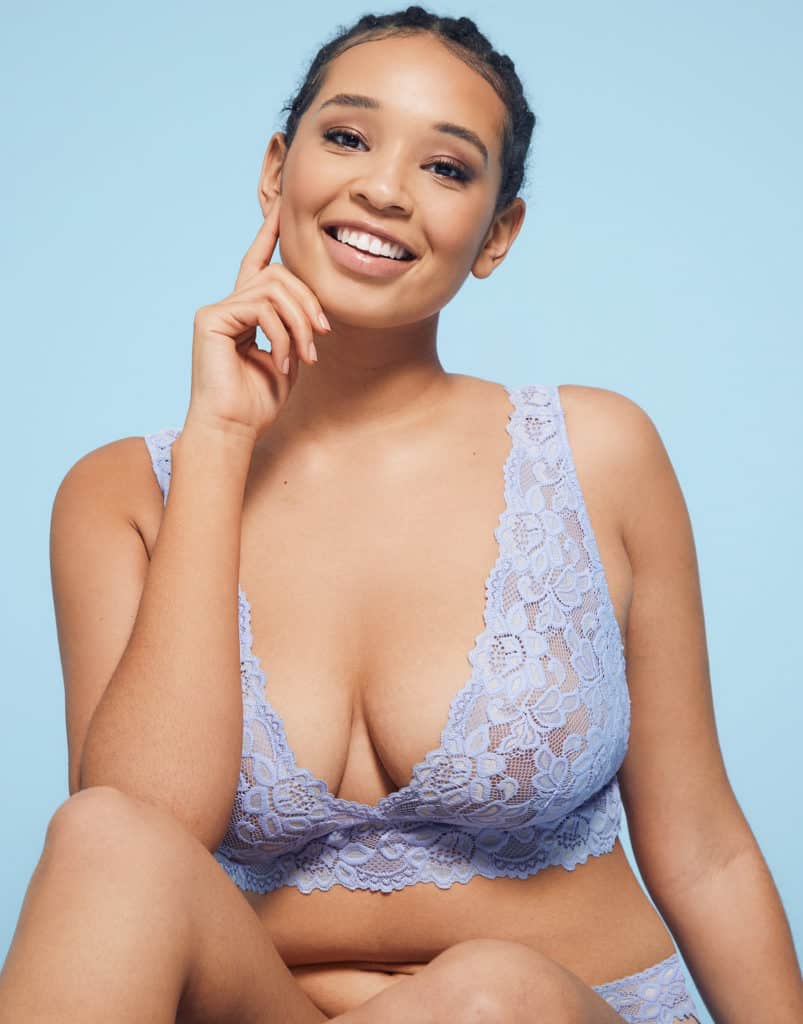 7. Fantasie "Impression" Bralette $48 / S-XL
This bralette is designed for comfort with non-wired cups and a super-soft brushed lining. The deep underband and opaque wings give extra comfort and support.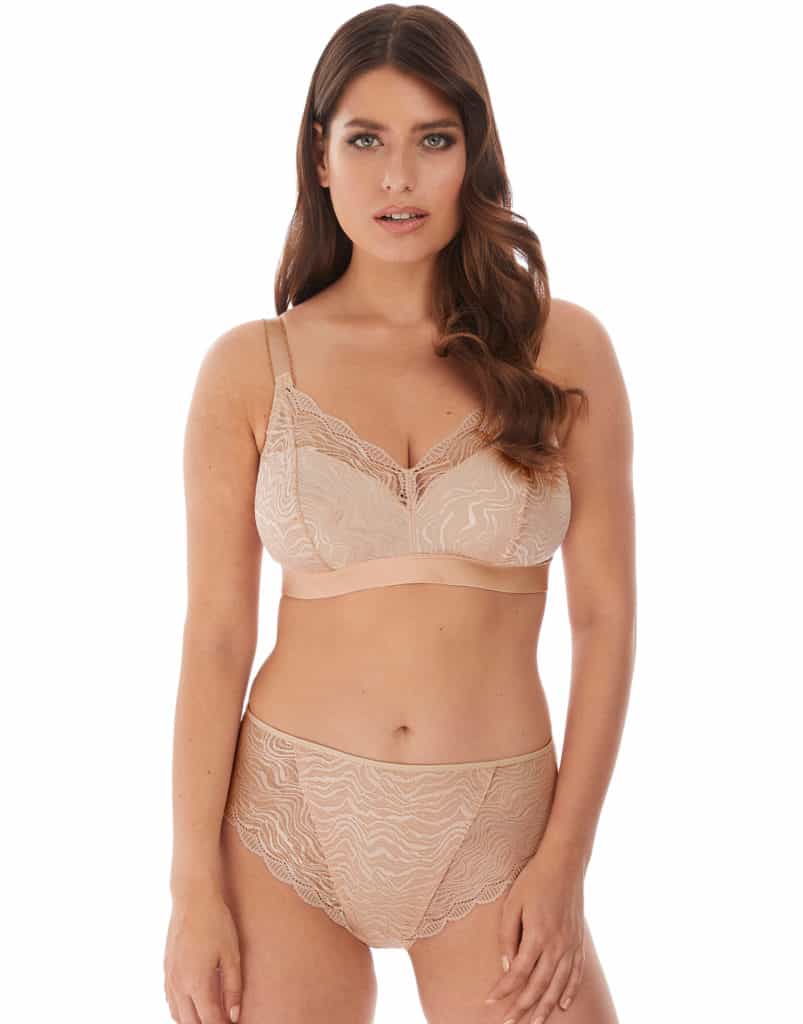 8. Sloggi "Go Allround" bralette $23 / one size
This bralette is universally comfortable. The 360° stretch MicroModal is breathable with moisture wicking abilities, truly giving that second skin feeling. Featuring a v-neck at the front and back, this bralette has moulded and lightly padded cups.
9. Pour Moi? "Twist Cotton" Soft Bra $39 / A-G cup sizes
Made with a lightweight padding for shaping, this soft cotton bra has adjustable straps for a customized fit. With a fresh and pretty stripe across the top cup, it's stylish but comfortable enough to be worn as a sleep bra.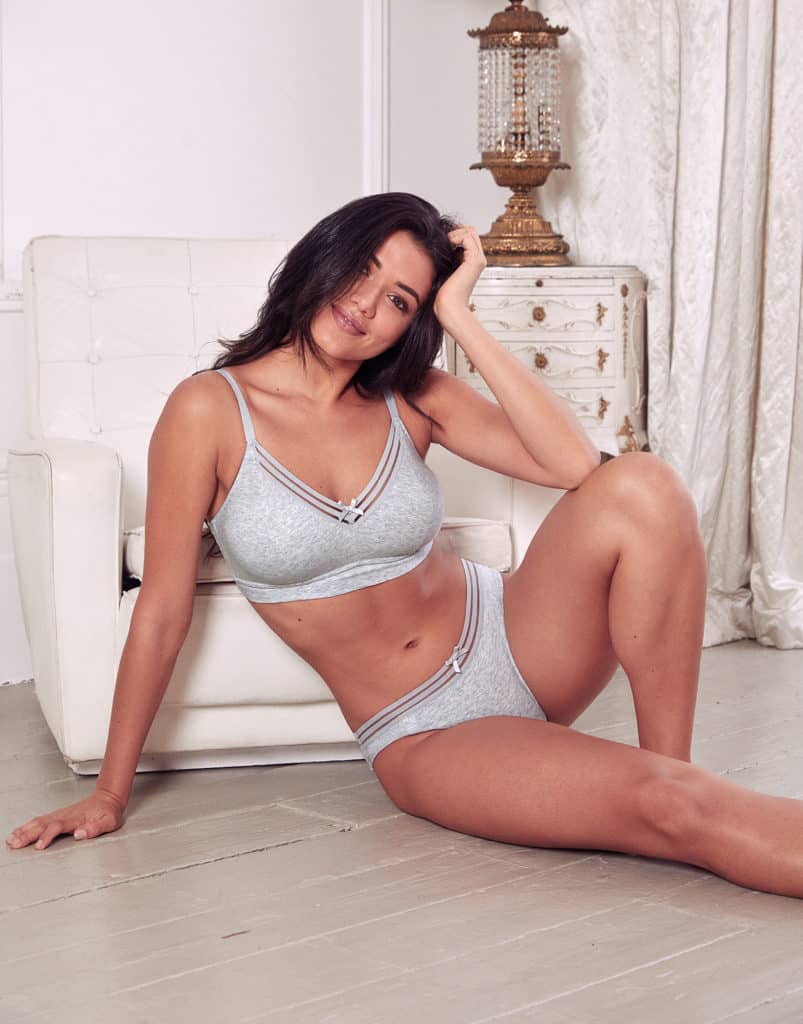 10. HOTMILK Projectme Ambition Nursing Wire Free Bra $35.99 / A-G sizes
Modern and sleek, this non-padded nursing soft cup bra is available up to cup size G. It features a mesh A-frame for coverage and support, and offers standard or racer back straps. The contour cups give a smooth line, and they unclip to drop down for easy feeding.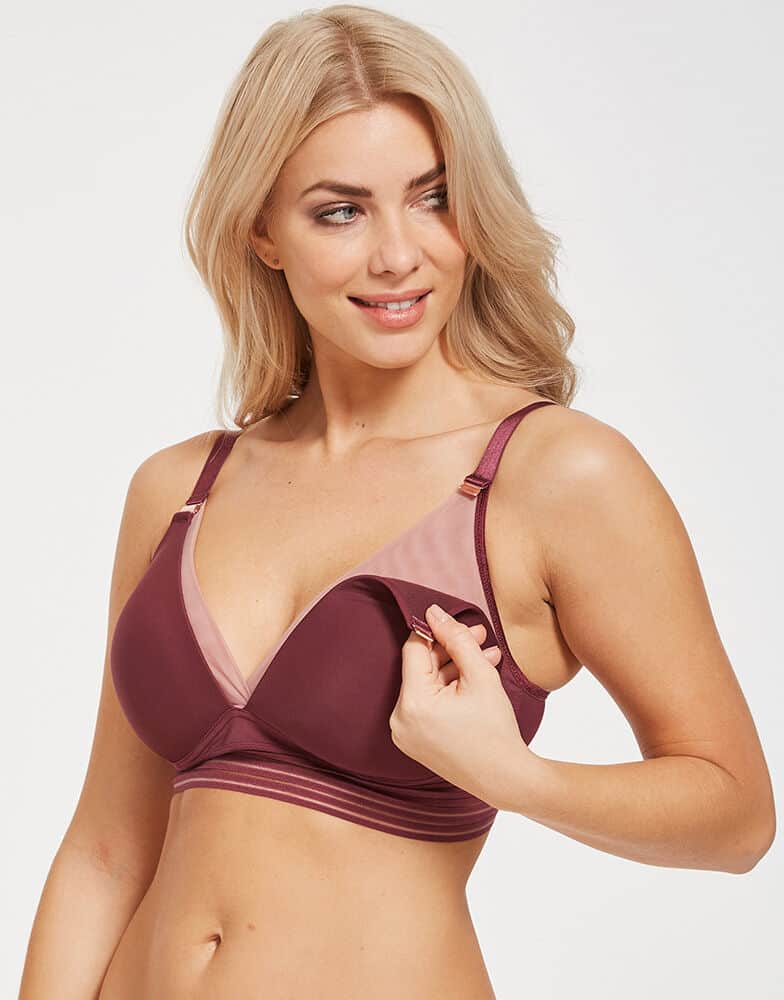 How to care for wireless bras
Once you get a new wireless bra, make sure to take care of it properly. Experts recommend recommend hand-washing your bra in lukewarm water using a mild detergent – or one that is specifically designed for lingerie. If you machine wash, do it on the delicates cycle with a low temperature, as hot water will break down the elastic and shorten the bra's life. Ideally, put your bra in a laundry bag so it can't become tangled. Never put your bras in a dryer, as you want to avoid heat damage. Instead, dry them flat so they don't stretch. Try not to wear the same bra two days or more in a row. By alternating, you will give the bra's fabric time to recover!
You can order all of these no wire bras online. Stay safe at home!