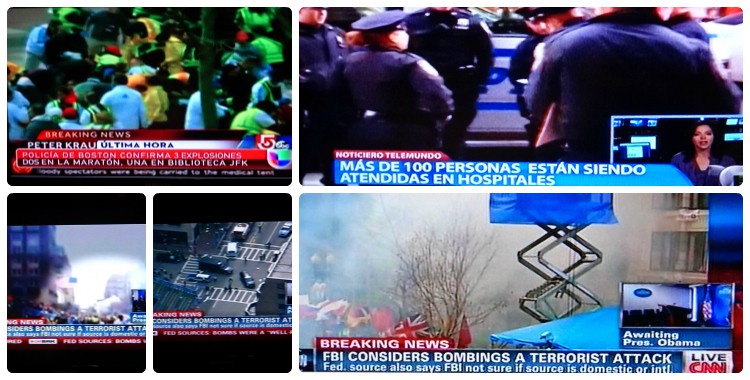 Boston was on my family's mind this morning.
"How can somebody build a bomb to do harm to others when he knows that it will hurt or can kill?"
As my 7-year-old daughter asked me this question while I drove her to school, my eyes filled with tears. Once again I felt I had to explain the inexplicable, when I feel at a loss for credible answers and have a hard time dealing with the Boston marathon bombings.
So just like I have done every single time she asks about evil and violence in the world, I explained some people choose to do bad things and to hurt others instead of making this a better world. Then I explained that even though the bombs in Boston hurt many, that good prevailed over evil. There were so many first responders, so many volunteers, so many people trying to help, that there was enough proof about the existence of good.
Even though my explanation was made to appease her and her older brother, it gave me strength and comfort as well. Terrorism and violence strip us of our defenses and seek to create destruction amidst the panic. However, in the saddest and toughest of situations heroes emerge that restore my faith in humankind.  To paraphrase Fred Rogers, aka Mr. Rogers, you have to look at the helpers and realize there are good people that help when they are needed the most.
Those men and women give me hope and I cannot thank you enough. My heart is full of gratitude towards the police, the paramedics, the nurses, the firefighters, the volunteers and those who sprung to action instead of running away. I thank you not only for helping those who needed you, but also for reminding the rest of us that there is more good than evil in the world.