How to style your hair like Selena Gomez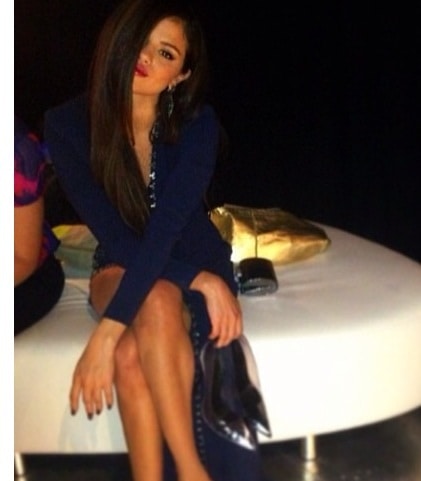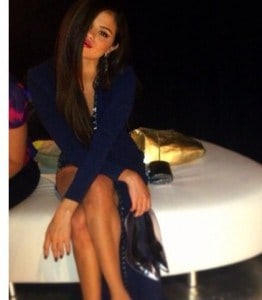 Actress and singer Selena Gomez looked beautiful during the 2013 VMA's and she sported a very shiny, sleek do. Here's how to recreate her hairstyle at home.
Selena Gomez got mixed reviews with her corset top Versace gown when she walked down the red carpet, but everybody agreed that her brunette locks looked very healthy and shiny. Hairstylist Lona Vigi created her sleek style and here's how:
To begin, Lona combined John Frieda Frizz-Ease Hair Serum Original Formula ($9.99) with Straight Fixation Smoothing Crème ($6.99) to wet hair. This cocktail gave Selena's hair a silky smooth straight look that not only kept frizz at bay throughout the long night, but also helped to impart a shine that lasts.
Using the Harry Josh Pro Tools Pro Dryer 2000, Lona blew Selena's hair out straight as the base for her style. Lona recommends to flip the hair over and concentrate on drying at the root in order to keep the look from falling.
Sectioning off the hair, Lona then blew each section dry, with an Ibiza round brush to create a little body.
After the hair was completely dry, John Frieda's Frizz-Ease Secret Weapon Flawless Finishing Crème ($6.99 ) was applied to create a silky, shiny finish.
Lastly, here's Lona's trick for any strays and long-lasting finish. Using the John Frieda Frizz-Ease Moisture Barrier Firm Hold Hairspray ($5.99 ), spray a small amount on a clean mascara wand and glide over the front sections that frame the face and comb the hair outwards along your part. This is a great trick to rid your look of any stray or fly away hairs.
Did you like Selena Gomez's gown? What were your VMA favorite looks?
Photos: courtesy of Selena Gomez (Instagram) and John Frieda.
Lee este post en español aquí