Stitch Fix Favorites That Easily Transition From Winter To Spring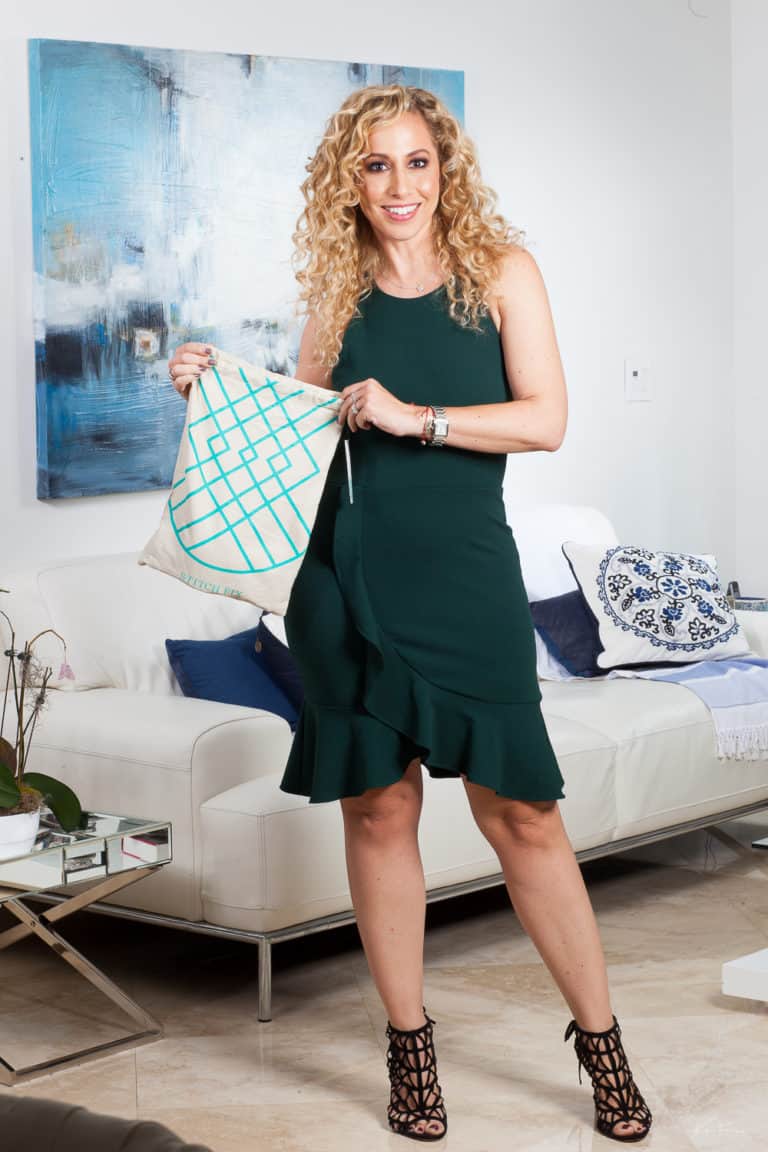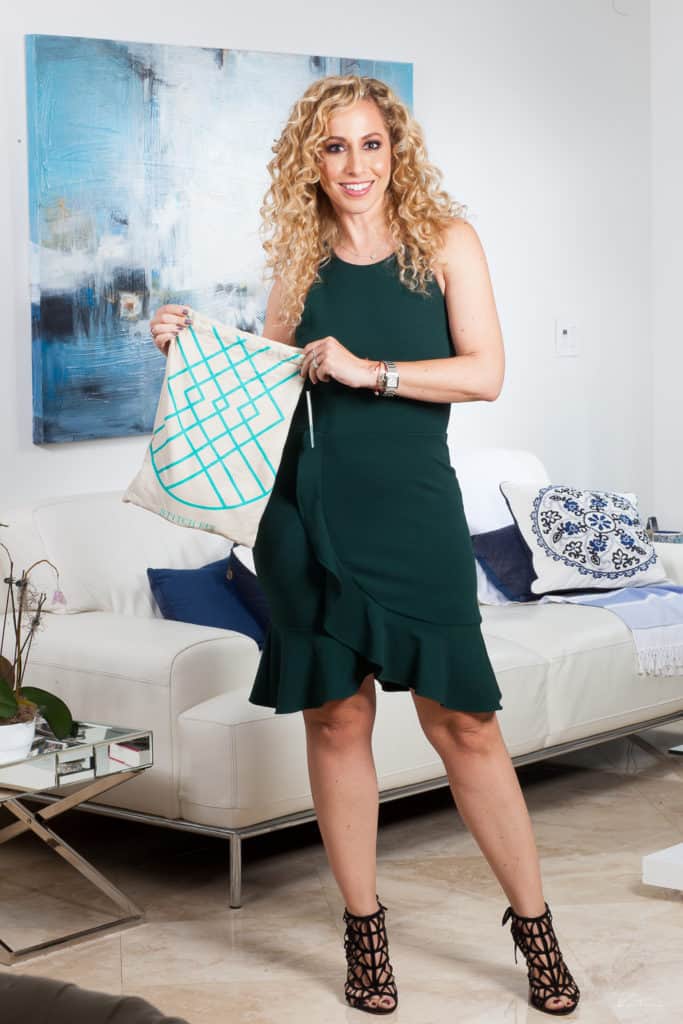 As a Stitch Fix fan, affiliate and influencer, I've had quite my share of fixes. My tenth box arrived a few days ago and I was thrilled with how well Patrice, my stylist, got my style. I challenged her to send me pieces I could easily transition from winter to spring, and that could be worn in Miami all year round.
If you're not familiar with Stitch Fix, it's like having a virtual stylist that does all the shopping for you and then sends 5 items to your home. You try them on, decide what you love, and send back any clothes, accessories or shoes you weren't crazy about. You're only charged for what you buy. There usually is a styling fee, but Stitch Fix kindly will waive your styling fee if you use my affiliate link. If you keep all five pieces, you get a 25% discount on your entire purchase!
Many friends have asked me about sizing. Stitch Fix carries women's sizes 0-24W and XS-3X, maternity and petite, and men's sizes XS-XXL.
Stitch Fix Box 10 reveal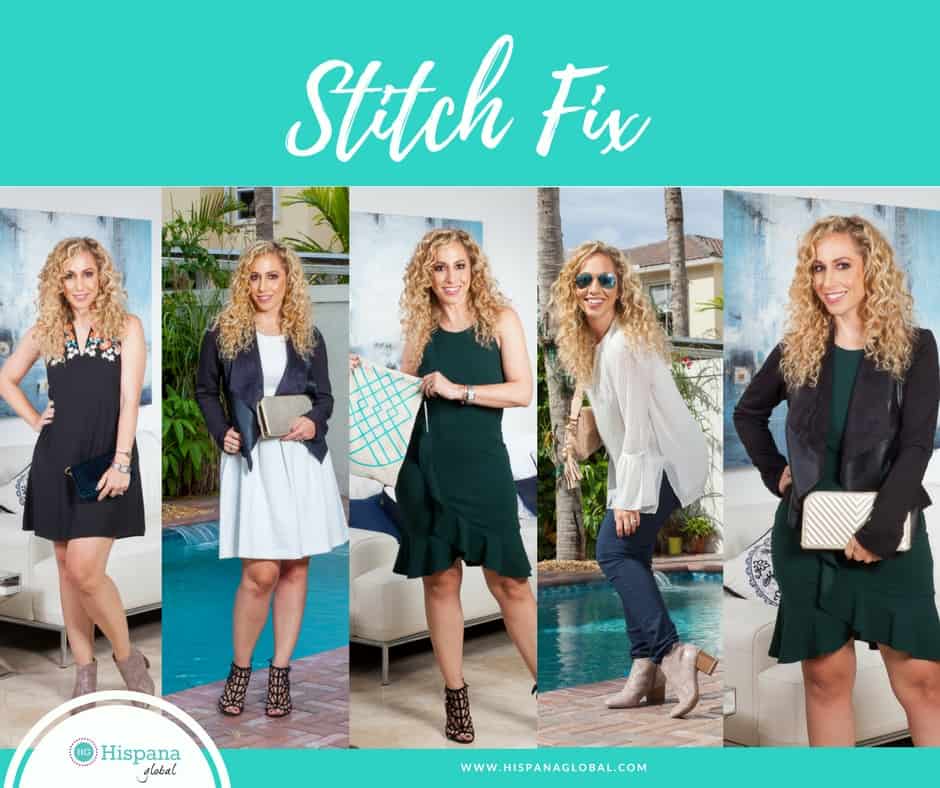 So what did I get in my tenth Stitch Fix box? Dresses, a jacket and shoes. This was the first time I ever got shoes and I was pleasantly surprised at how well they fit. The blush booties are quite trendy and to be quite honest with you, are not something I would have picked up for myself. However, they look great with jeans!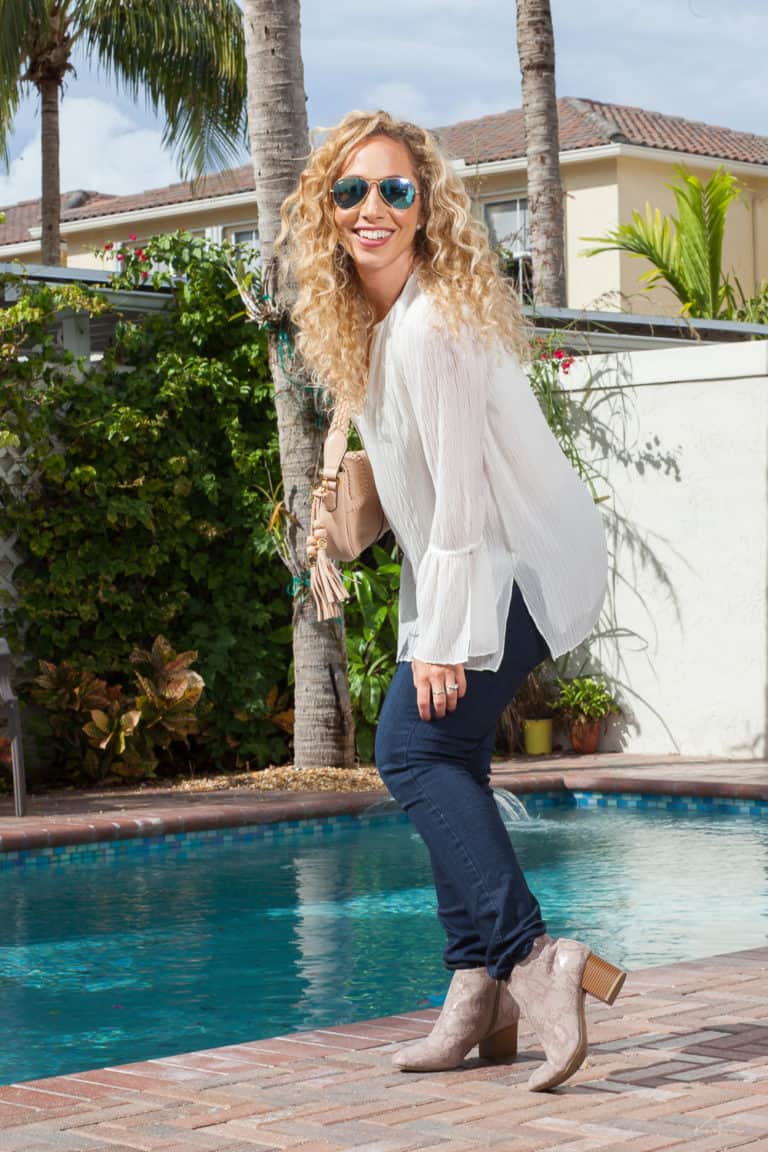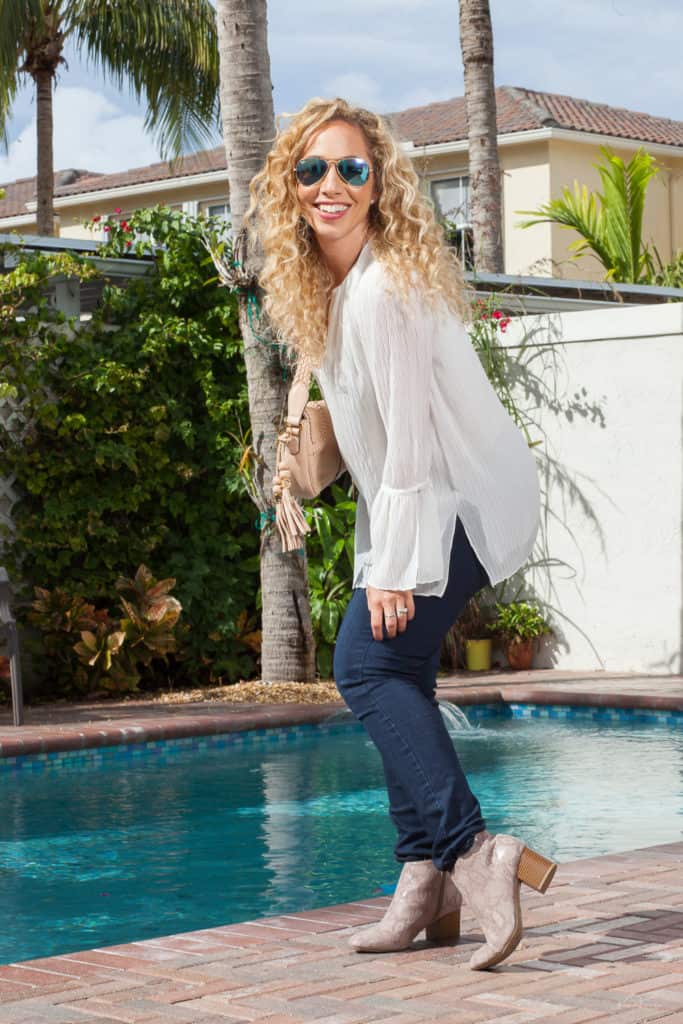 Surprisingly, they also go well with the other pieces. One of my favorite things about Stitch Fix is that they include a card with different outfit ideas to inspire you, and my stylist encouraged me to try the booties with the dresses.
Speaking of dresses, the first one I tried is this white Calvin Klein fit and flare dress.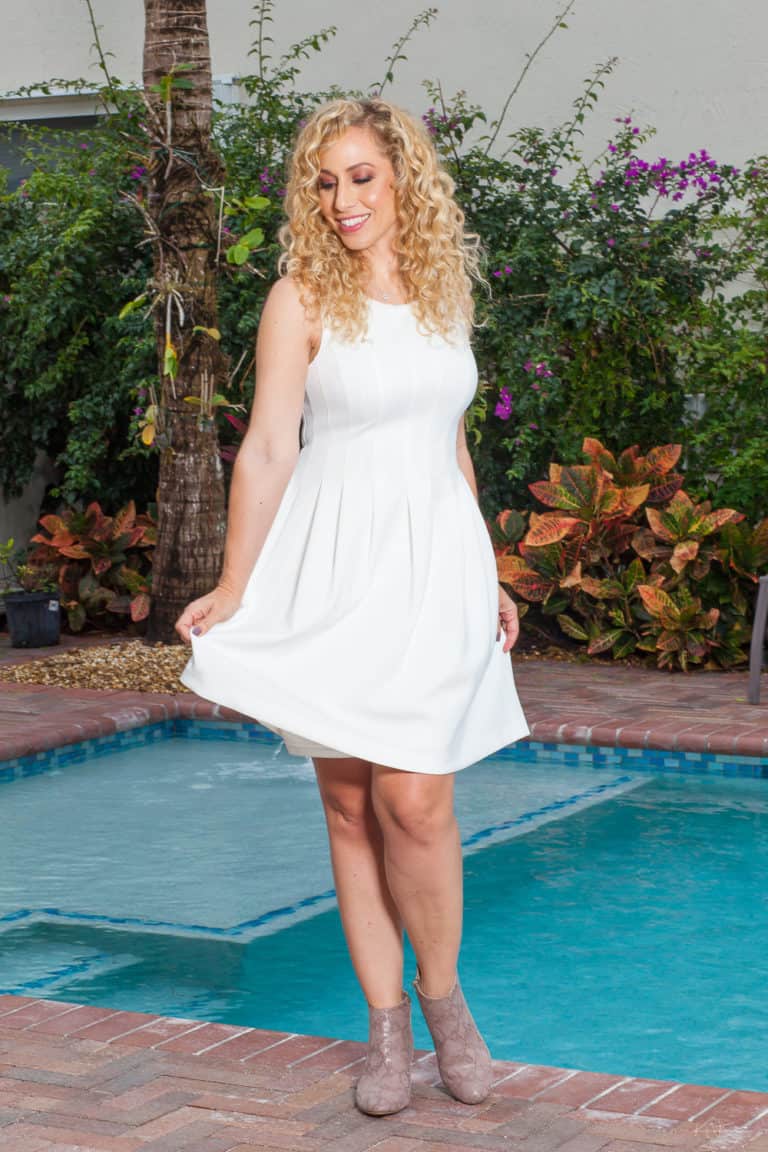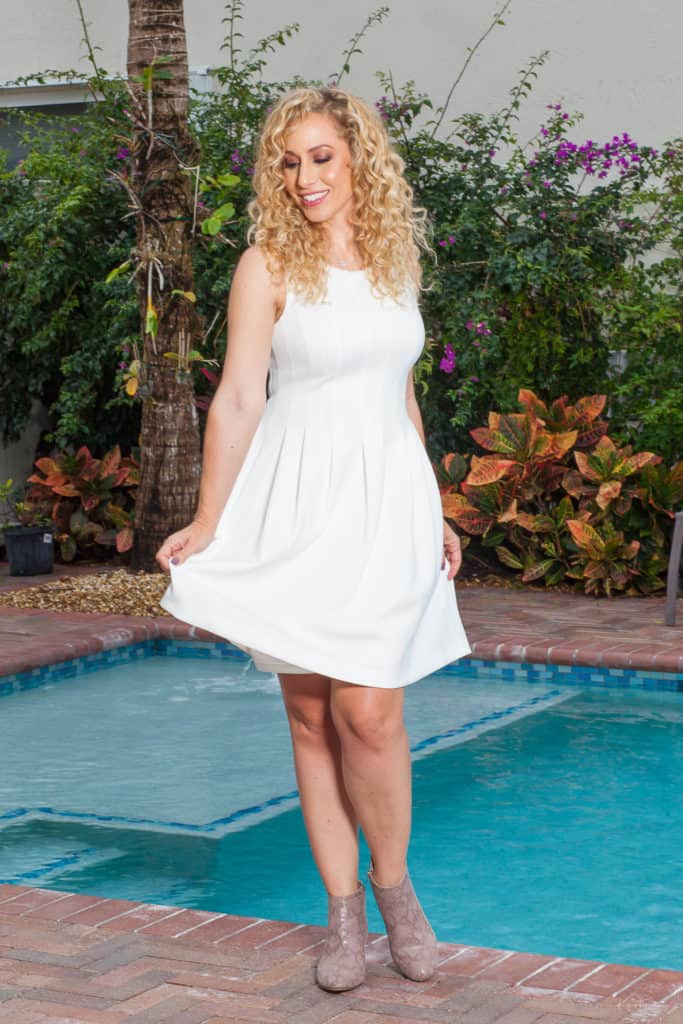 You can dress it down with sandals, or the booties, but also make it a bit edgier with a black jacket and black cage sandals. I also styled it with an embroidered wrap to give it a summery vibe.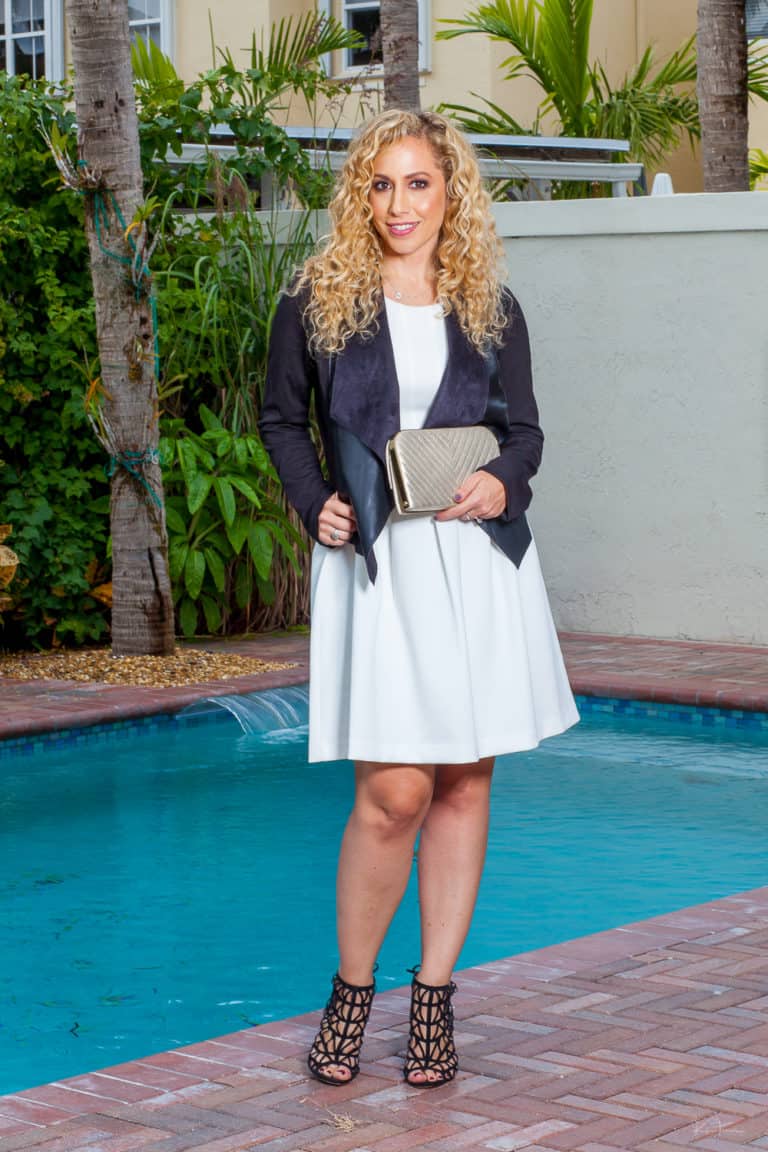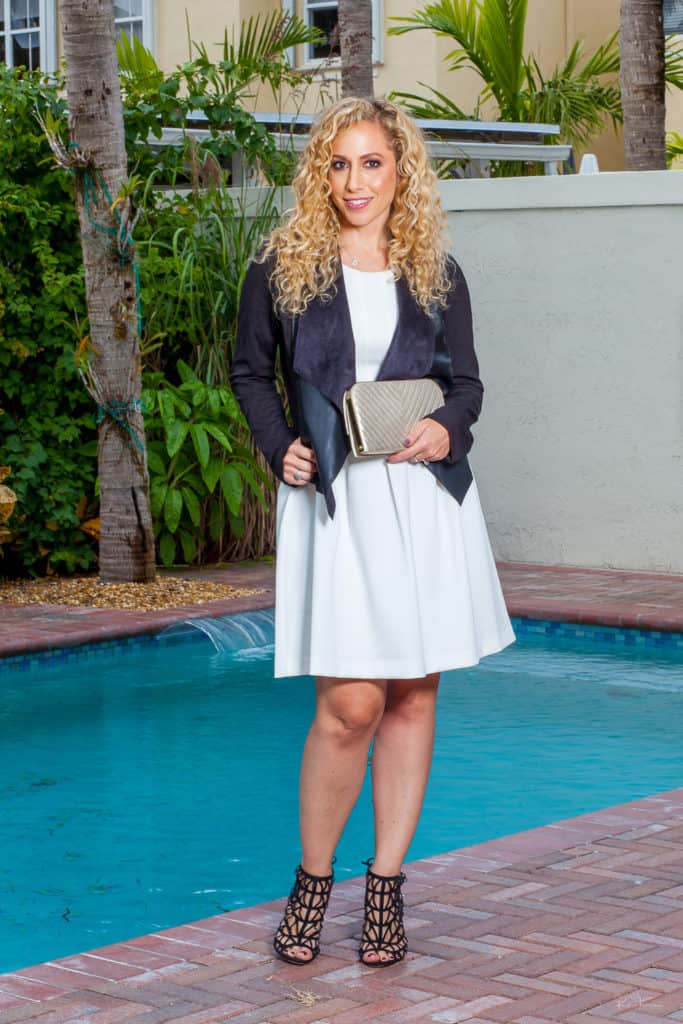 For a more casual look, this black A line dress with embroidery perfectly captures my boho streak. It's comfy, versatile and will be great for travel, since it hardly wrinkles.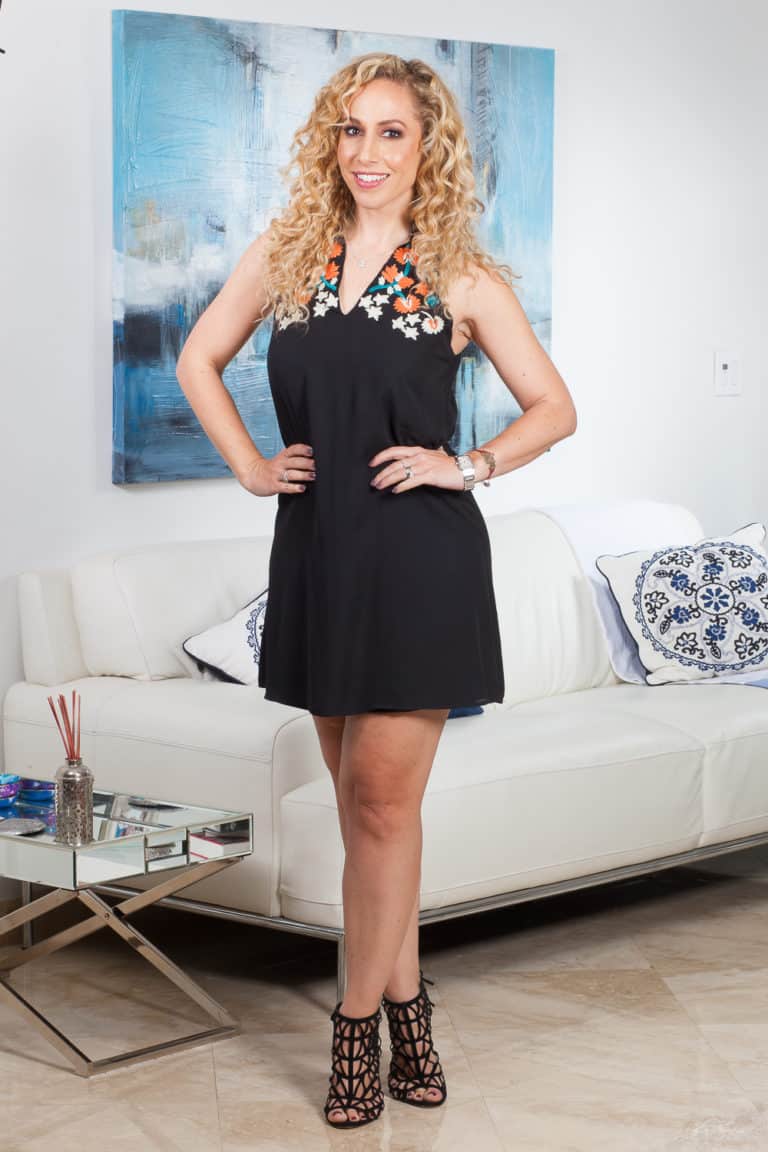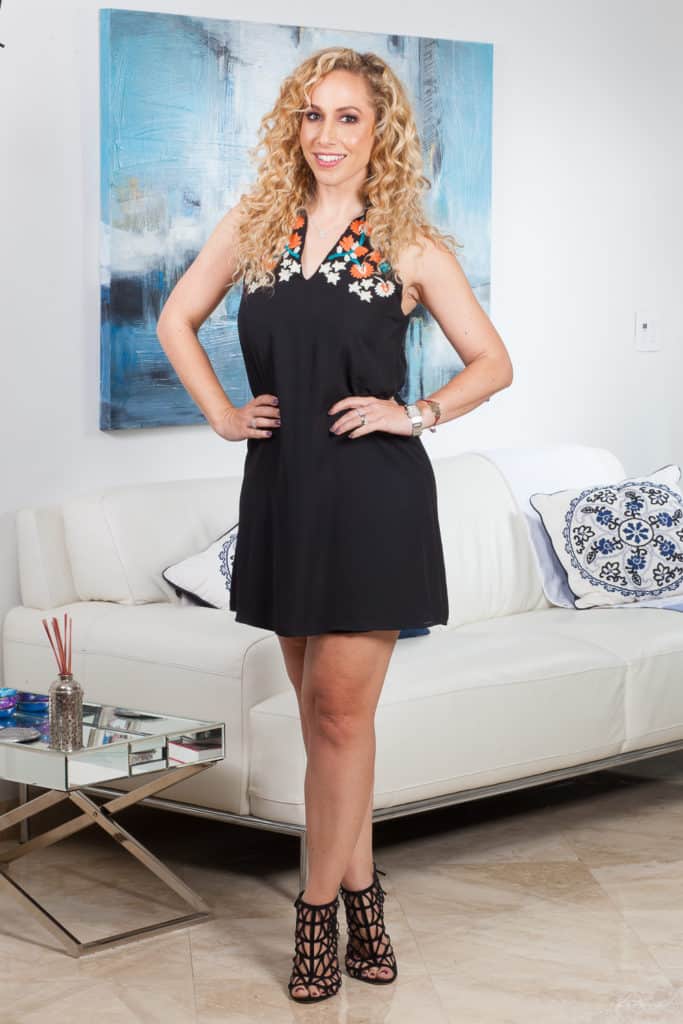 Paired with the black jacket, it works for chilly days. You can add tights and boots, too.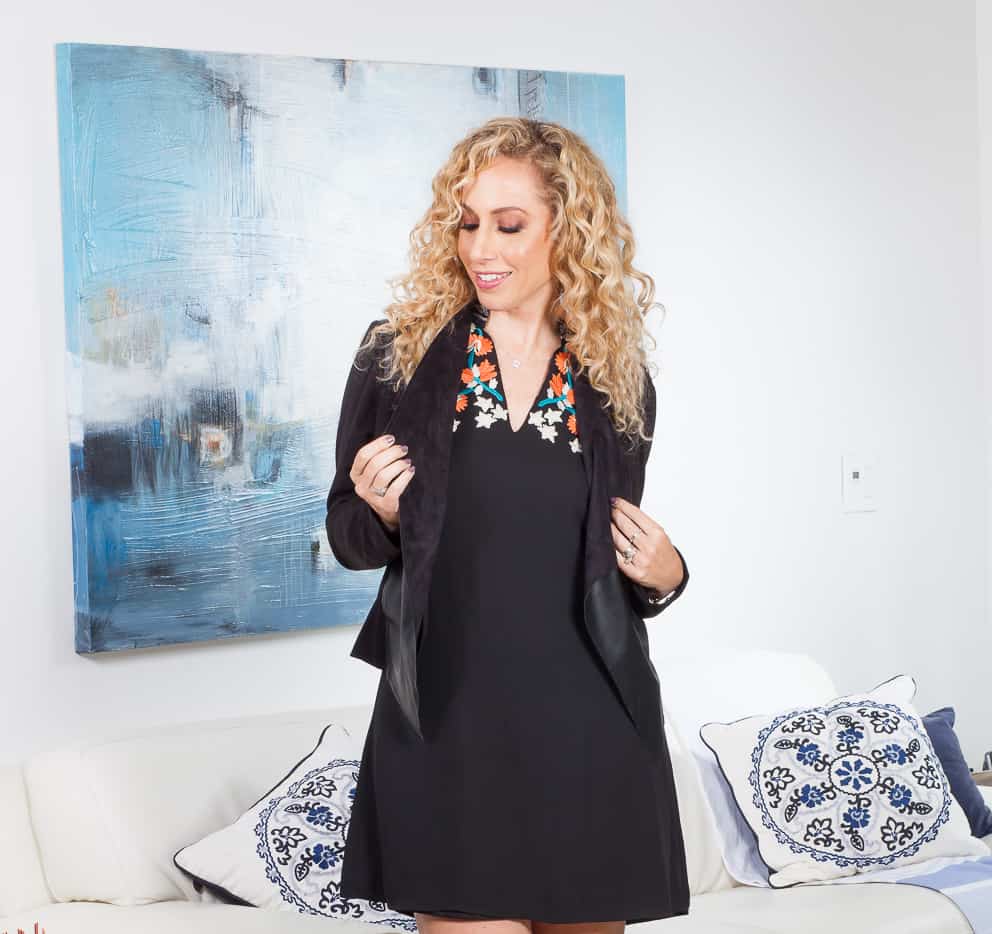 Finally, this green ruffled dress is great for a night out or a cocktail party. If you need to dress it up, wear with metallic sandals or a black cage shoes. A metallic clutch adds the final touch for a party.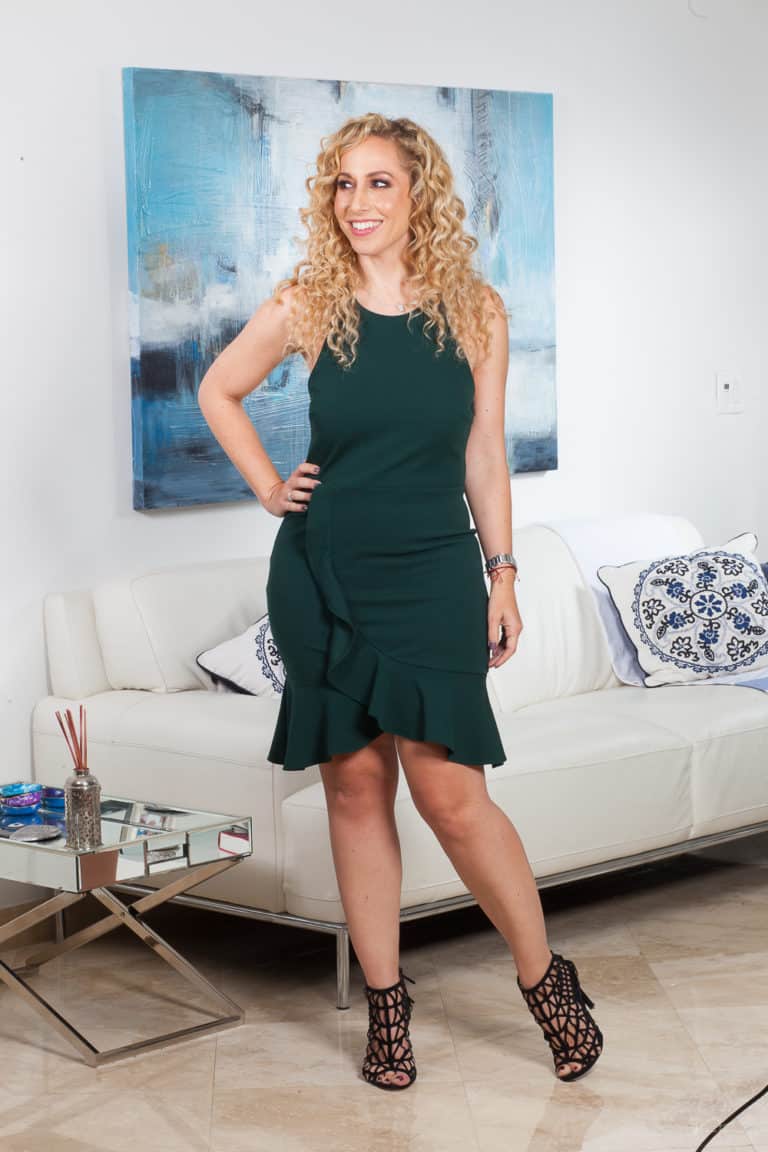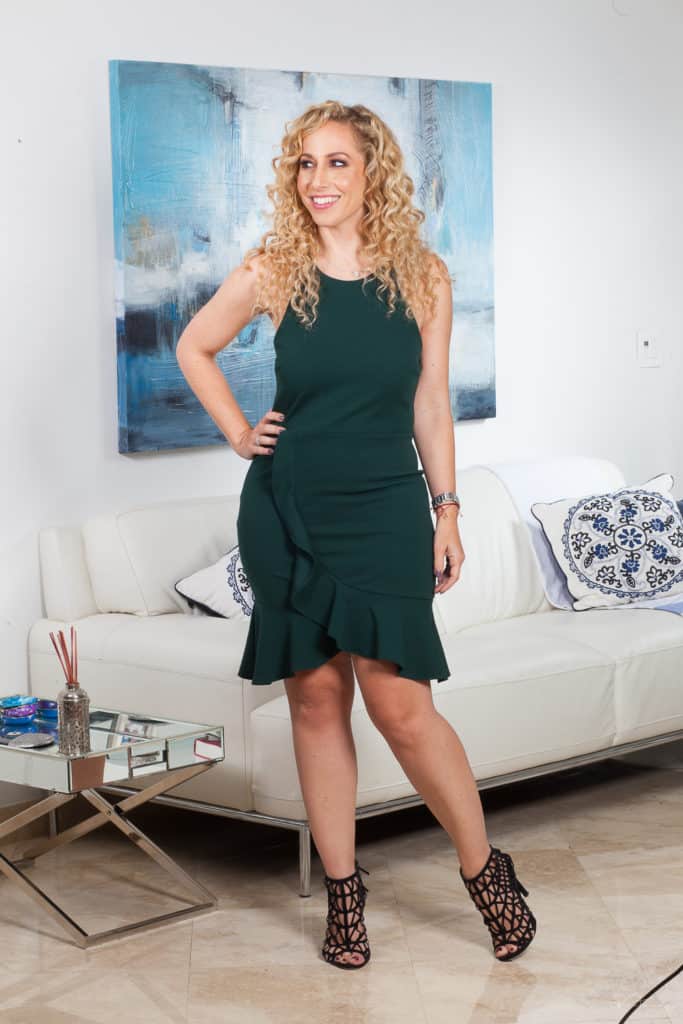 How to easily transition your wardrobe from winter to spring
Layers are a fashionista's best friend when the weather starts changing and the temps slowly warm up. Here are a few tips to wear your winter wardrobe during warmer days:
Pick medium weight fabrics. Heavy knits don't transition well, but lighter ones work great. That's why the black knit and faux leather jacket is a key piece and perfect for travel. You can wear it with everything all year round.
Choose lighter colors. During winter, we tend to prefer a darker palette, but when spring comes, we need to lighten up a bit. Choose a blush bag or shoes for an easy update when it starts getting warmer. You can also pair a white blouse with jeans while wearing a heavier jacket and booties.
Incorporate floral details. Whether you find a dress with floral embroidery like my black one from Stitch Fix or wear a printed top, these small touches will give your wardrobe a spring feel.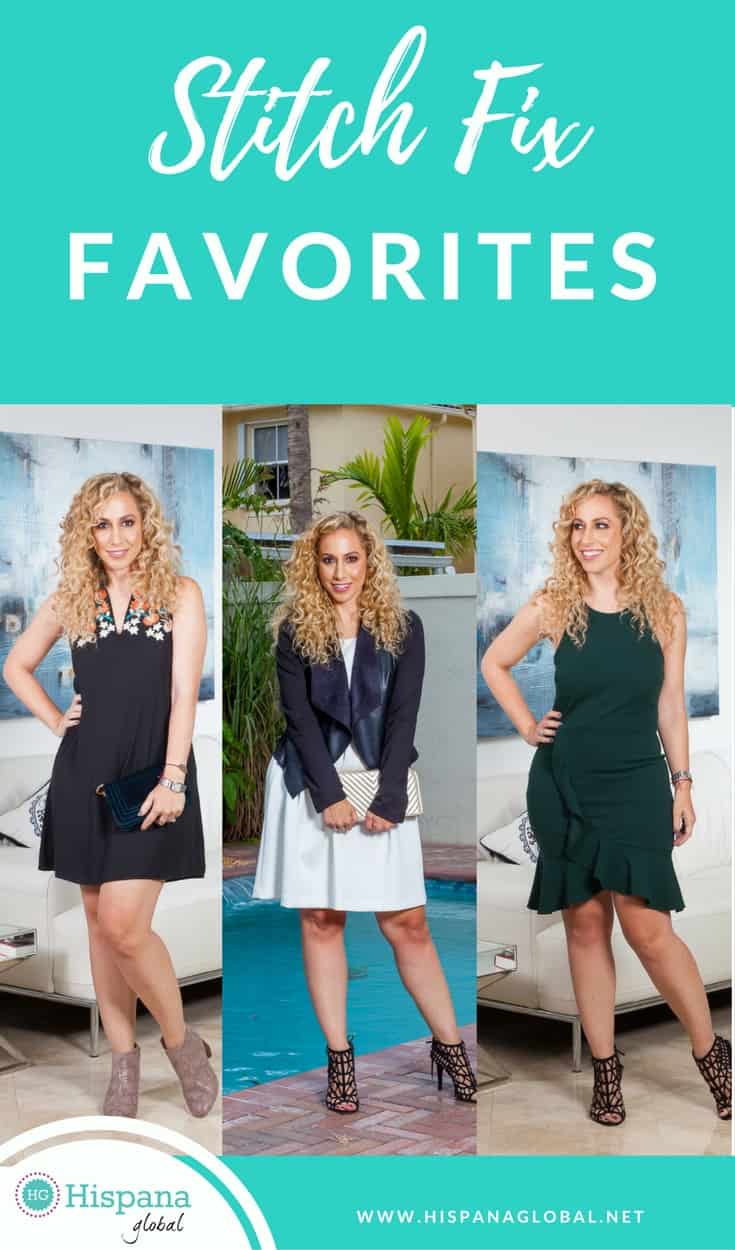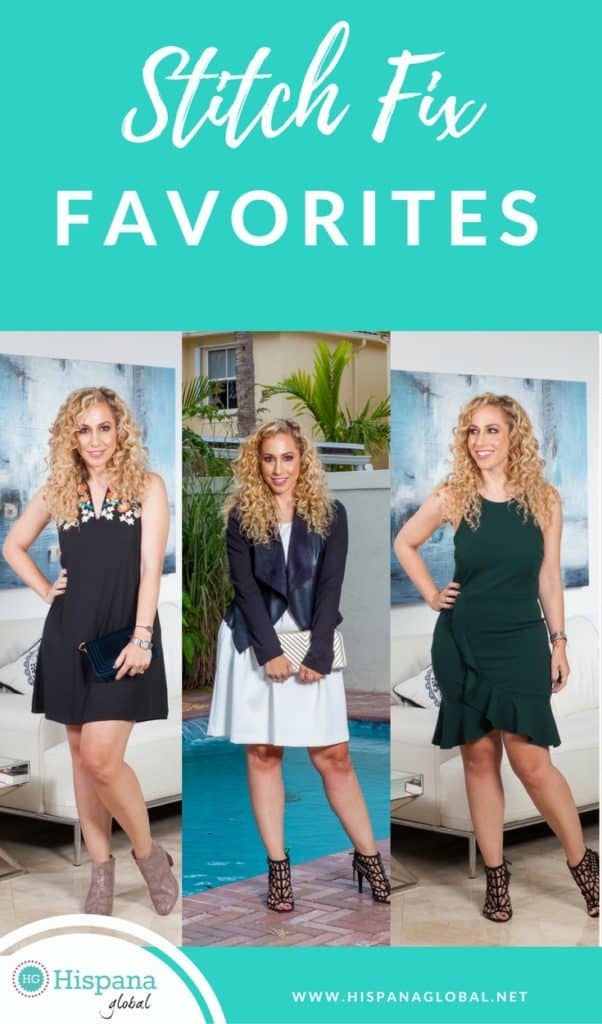 For me Stitch Fix is a great time saver, and I love that I can easily return anything in a prepaid envelope that I simply drop off at the USPS. If you have questions, I'm happy to try to help you out to get the most out of your fix. My best tip is to share any comments or requests in the notes section and to also create a Pinterest style board with your favorite fashion looks, so your stylist can see exactly what you're looking for and what you like.
Have you ever tried Stitch Fix? Let me know if you have, and whether you've enjoyed it.
Photos: Kike Flores
Disclosure: Stitch Fix sent me a complimentary box and store credit in exchange for this post but all opinions are my own.