Star Wars and LEGO: A Match Made In Heaven for the Freemaker Adventures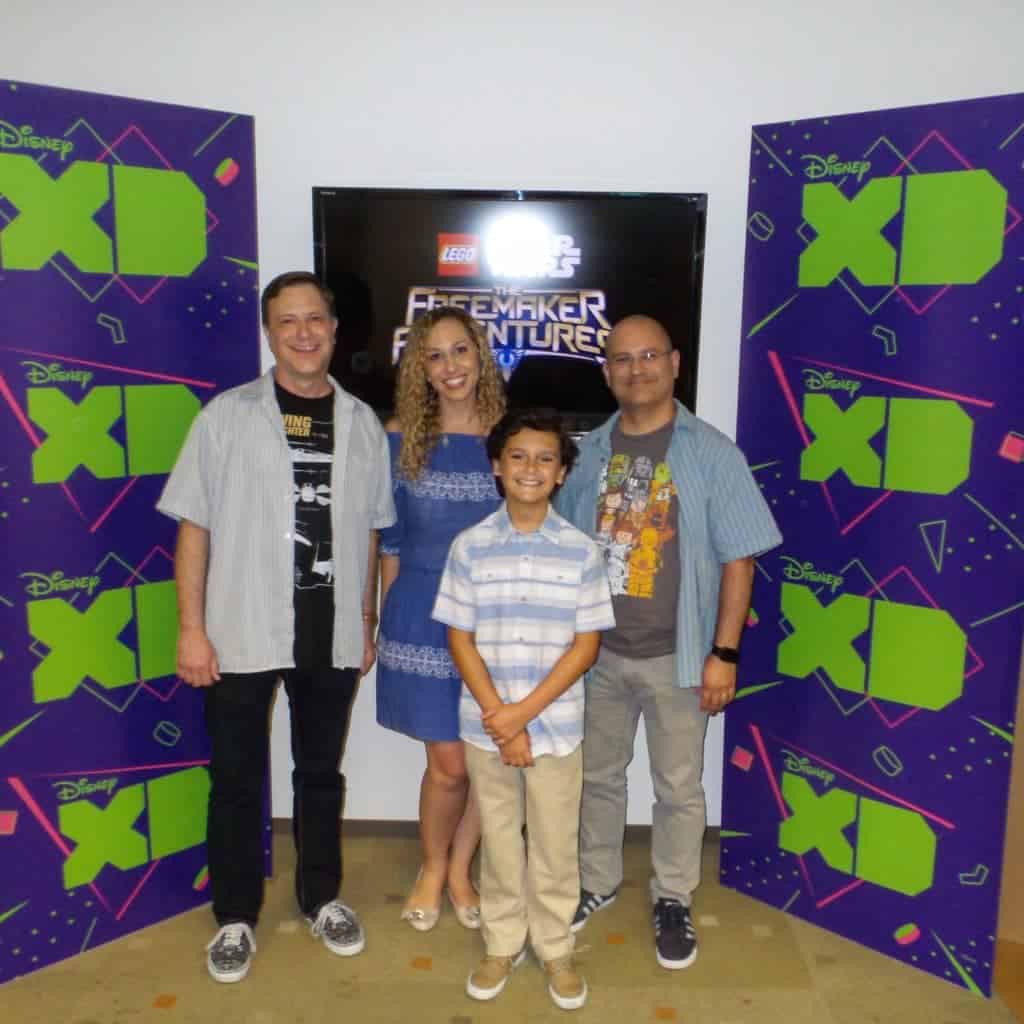 Bill Motz and Bob Roth bonded at USC over Star Wars over twenty years ago. They both decided to attend that college in particular because George Lucas studied there. Little did they know that two decades later their creativity would allow them to build upon the Star Wars universe and create a new television show.
"We've had to pinch ourselves," said Bob Roth. "We had to pitch the idea and we had to convince them that we were the right people to do this show."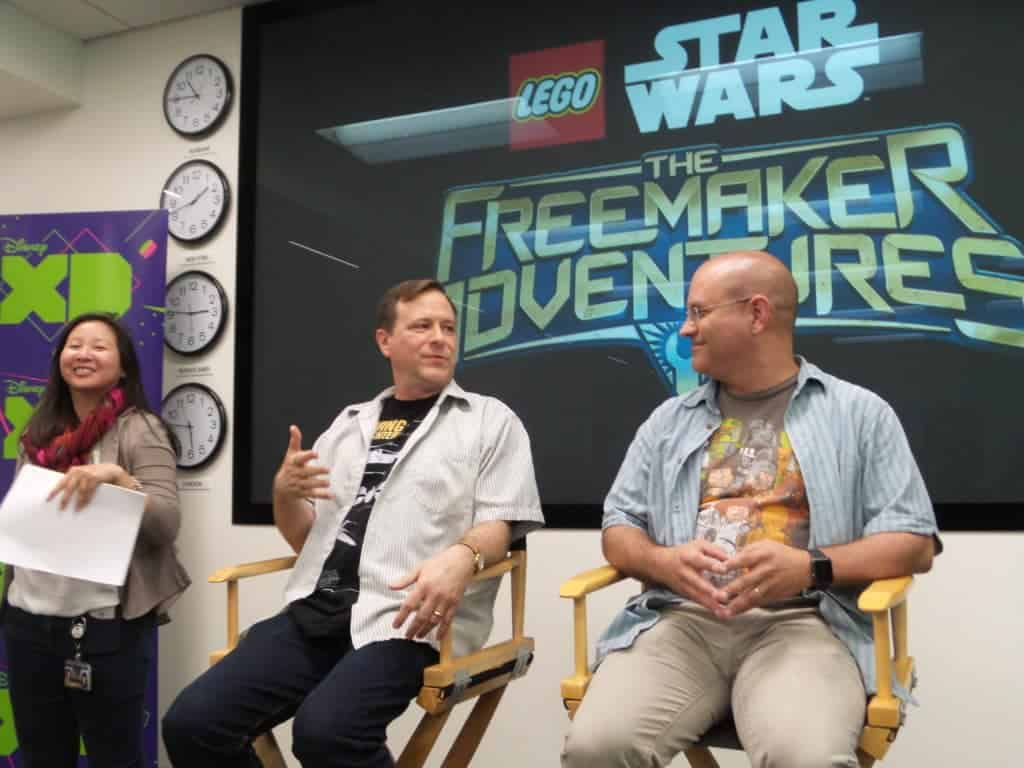 Yet they later doubted they were capable of doing it and even decided to not move forward at some point. "We thought what if we screw it up? And you know what if we make this thing that's not good? I mean we actually ended that morning when we had to make the decision we're going to not do the show," confessed Bill Motz. Thank goodness their close friends made them realize that was the wrong decision and Bill said he learned something invaluable. "Don't be operating from this place of fear like because you will always regret it."
More about LEGO Star Wars: The Freemaker Adventures
LEGO Star Wars: The Freemaker Adventures premieres June 20 on Disney XD and it will surely captivate Star Wars fans of all ages. As I watched the first episode, I was surprised by how entertaining it was. I also got a kick of seeing some of my favorite characters as LEGO figures yet still retaining their personality. The series also introduces new characters to the beloved franchise, most notably a family of three young siblings—Rowan, his sister Kordi, and their brother Zander—known as the Freemakers, who salvage parts from destroyed or damaged ships to build new ones they can sell.
The Freemakers become enmeshed in the battle between the Galactic Empire and the Rebel Alliance when Rowan discovers part of an ancient artifact known as the Kyber Saber. He meets a mysterious Force-wielder named Naare, who is key to the story. I won't say anything else because I honestly don't want to spoil it! Here's the official trailer.
As you can see, Rowan plays a huge role in the series. Bob Roth was inspired by his own sons, when creating the characters. "Rowan is my younger son and Zander is my older son. Rowan and my 12-year-old share the super enthusiasm for life and the inability to just sit still for a damn moment," he said with a smile. "You know the touching things we shouldn't touch, the lack of focus, and also just a good heart. Rowan has a really good heart."
He and Bill found the perfect boy to bring him to life in Nicolas Cantu, a 12 year old boy with the most amazing personality and beautiful smile. "This is a big thing for me," said Nicolas. "It's a dream come true." For him it's like getting the whole package with one role: a Disney show, Lego, and Star Wars. Plus, a toy figure!
I'm excited, too, so I won't miss the premiere of LEGO Star Wars: The Freemaker Adventures on Disney XD with my own kids. Let me know if you tune in!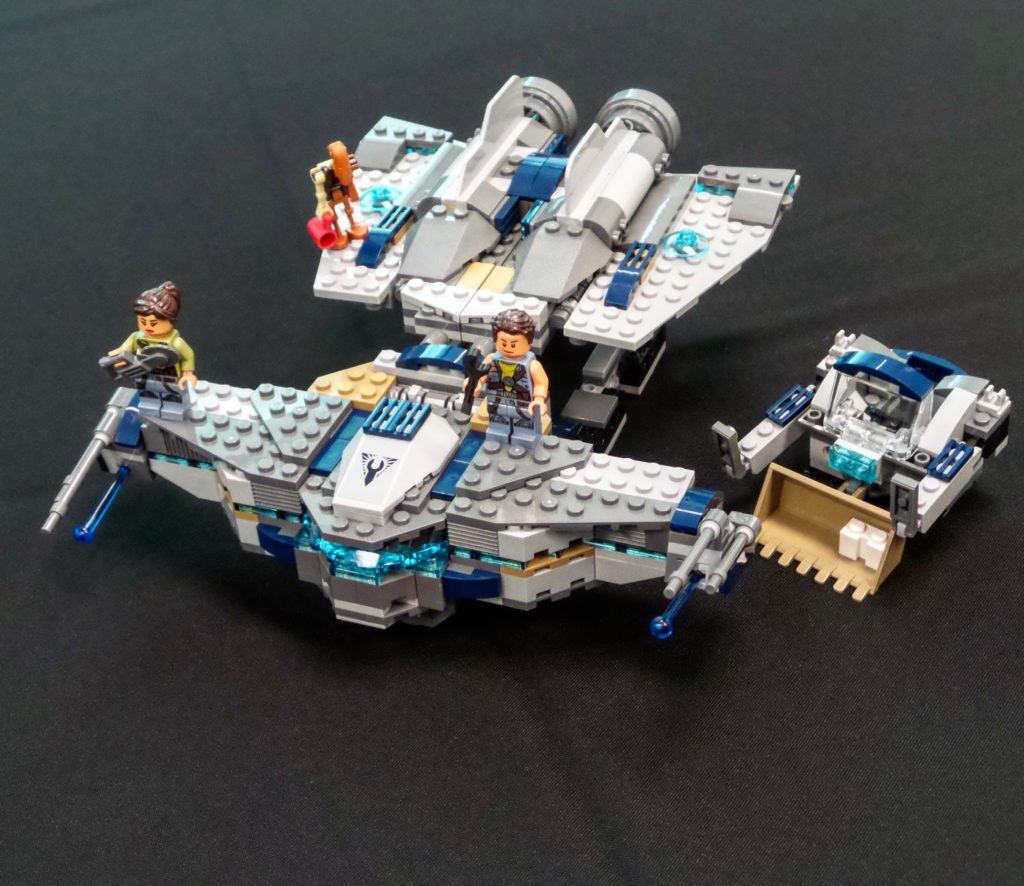 Disclosure: I was invited on an all expenses paid trip to cover the launch of The Freemaker Adventures but this is not a sponsored post nor did I receive any compensation for it.