Sexy and beachy waves are stylish all year long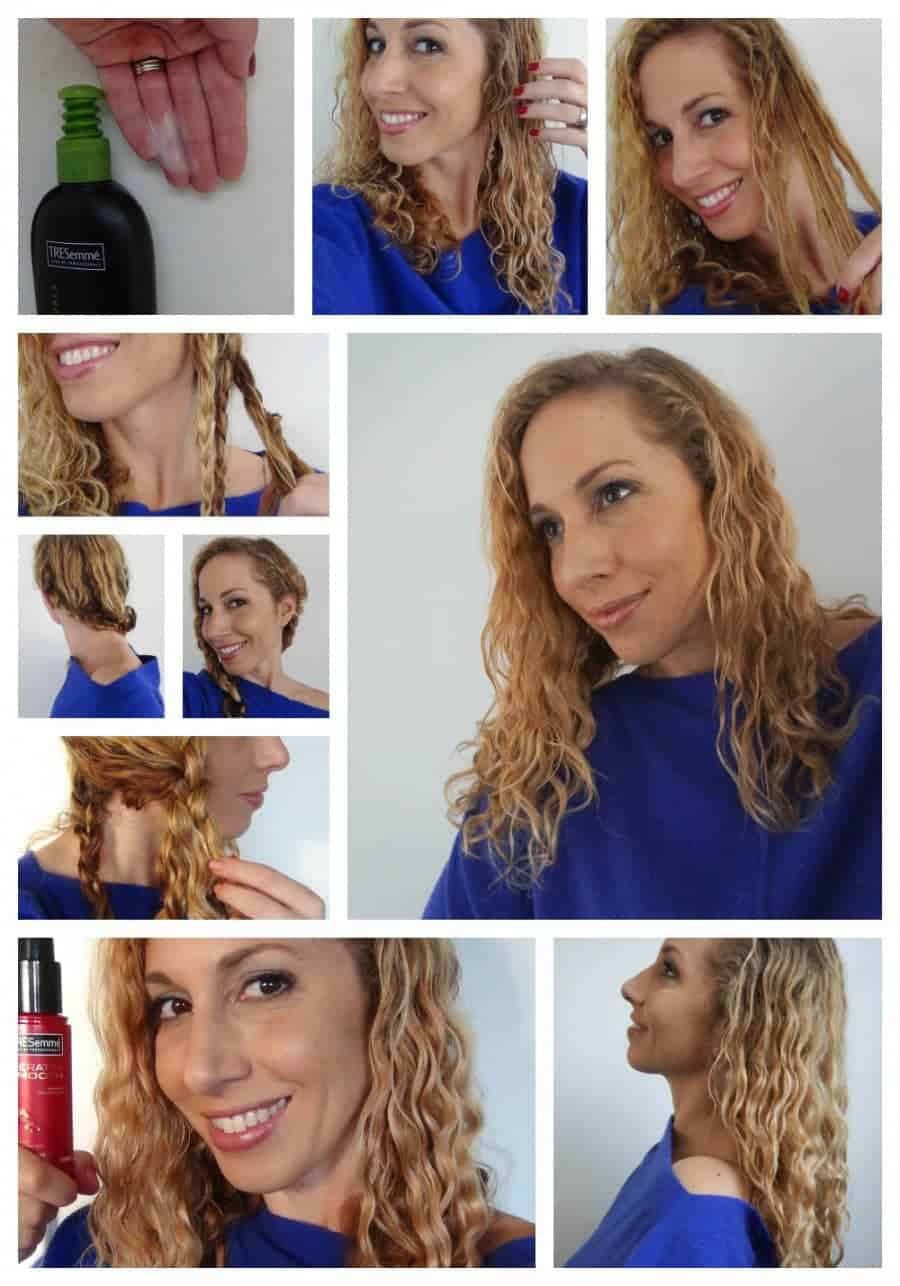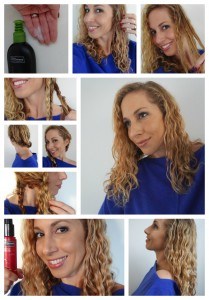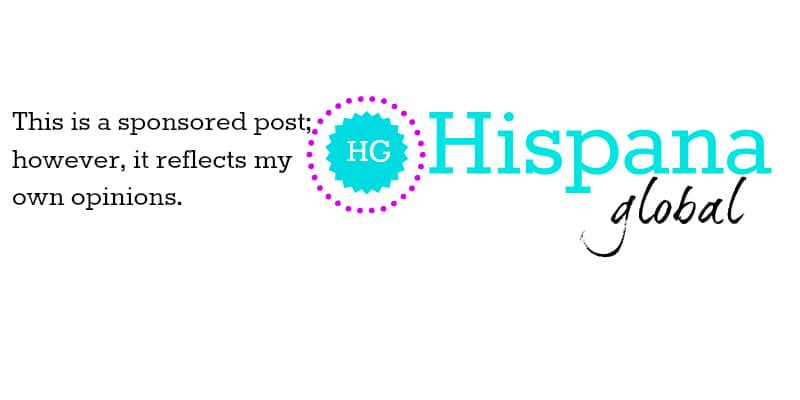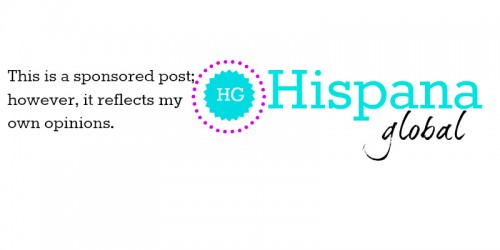 Gone are the days in which pin curls were all the rage; relaxed beachy waves are the way to go all year long. It's a perfect look for a New Year's party or to look fresh in the midst of winter.
As I was looking at my old photos, I realized I used to brush out my curly hair to get a wavier look, but it tended to get frizzy. Now, with the great hair products that are available, it is much easier to loosen up the curls and make them look like beach waves. As part of my Throwback Thursday collaboration with TRESemmé, I decided to explore my old hairstyle but without the frizz.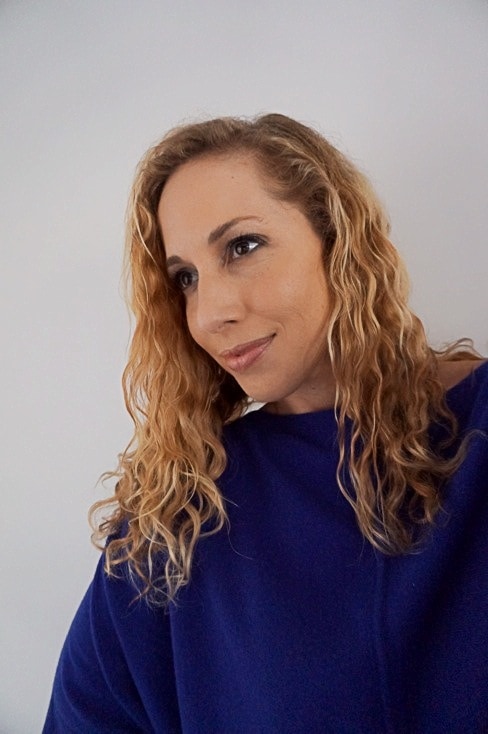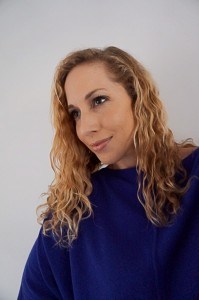 Here's how you can get your own beautiful waves in just 5 steps:
1. First wash and condition your hair. Damaged hair gets frizzier much easily, so it's extremely important to restore moisture before you even try to style your hair.  I used TRESemmé Platinum Strength Renewing Deep Conditioning Treatment ($4.99), which helps repair up to two years worth of damage in just 5 uses. Since my hair is curly and has highlights in it, it needs all the conditioning it can get. I usually leave the conditioning treatment on for three to four minutes to deeply moisturize my locks, and then rinse thoroughly afterwards.
2. Towel dry your hair and apply TRESemmé Flawless Curls Lotion Crème ($4.89) to your semi-damp hair so that will lock in moisture, making hair soft and ready to style.
3.Divide your hair into small sections and loosely braid your hair.
4. Secure at the end with a hair tie or elastic. If you have spare time, let your hair air-dry. If you're in a rush, dry your hair with a blow dryer.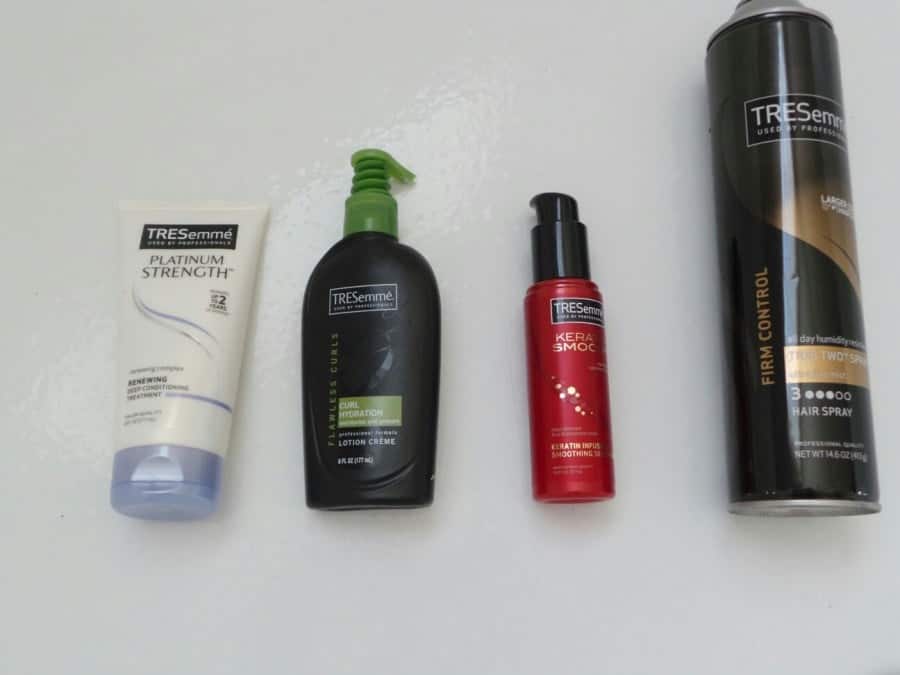 5. Remove the elastic and unbraid your hair. Gently loosen up the strands. Warm up a few drops of the TRESemmé Keratin Smooth Keratin Infusing Serum ($4.99)  in your hands and then apply to the ends of your hair for a smooth finish.
Another option for straight hair
If you have straight hair, the braiding method might not work for you. In that case, after your hair dries, use a wide barrel curling iron and spray each hair section with TRES Two Extra Hold Hairspray after your finish curling it. Gently open up each curl so it looks relaxed. Finish with TRESemmé Keratin Smooth Keratin Infusing Serum at the ends only, so you don't weigh the waves down.
For more hairstyles inspired by trends seen at Mercedes Benz Fashion Week, head on over to www.youtube.com/TRESemme
Disclosure: This post is sponsored by TRESemmé, a product by Unilever, but all ideas and opinions are my own.