Remember To Switch Up Your Skin Care Routine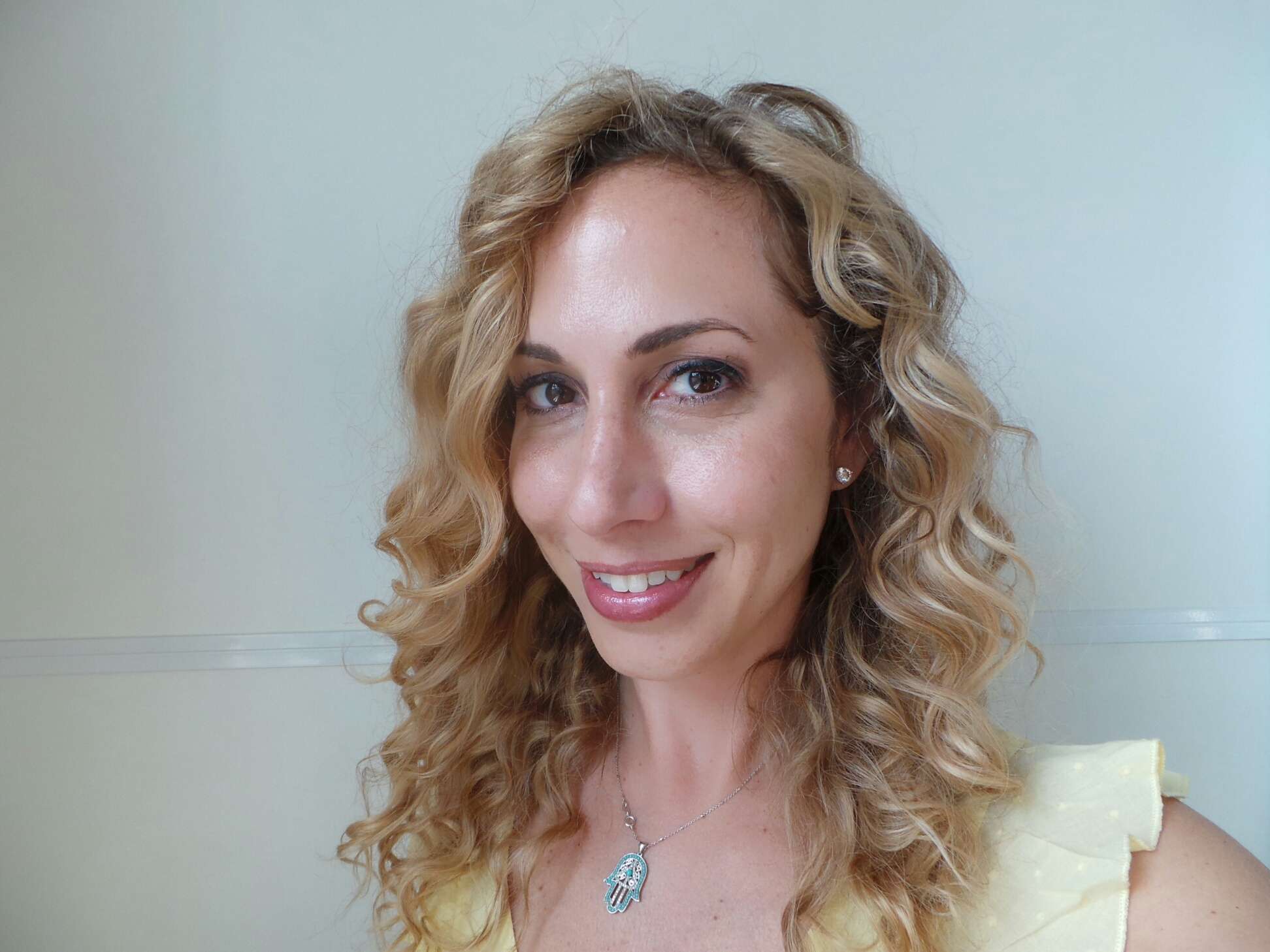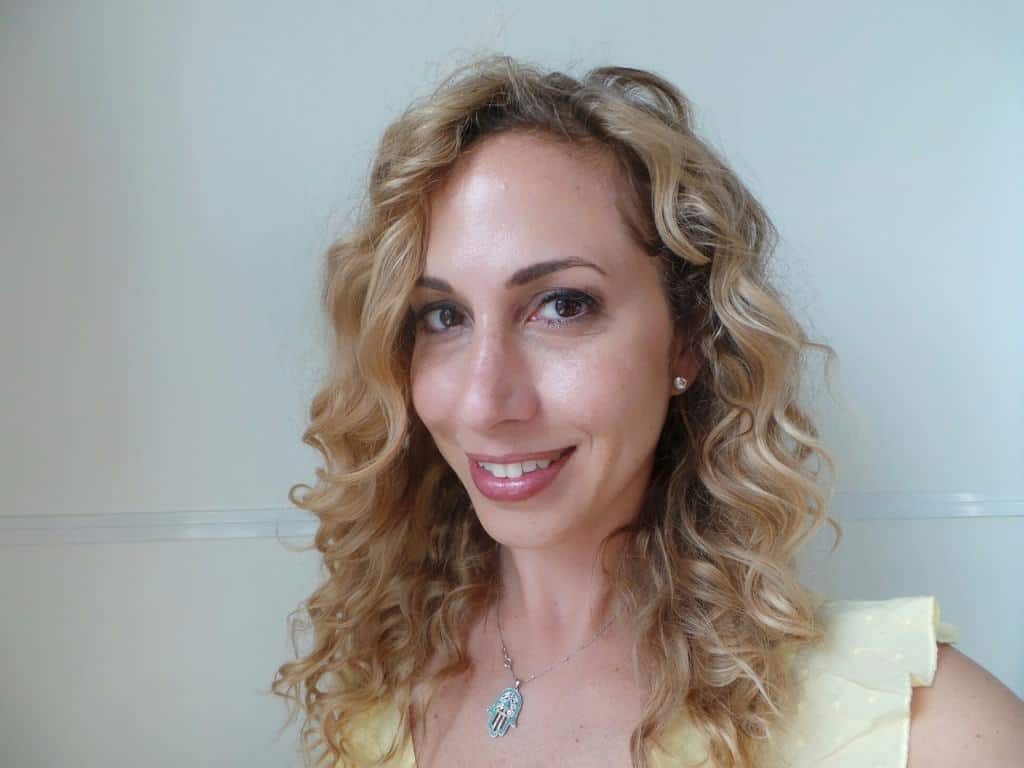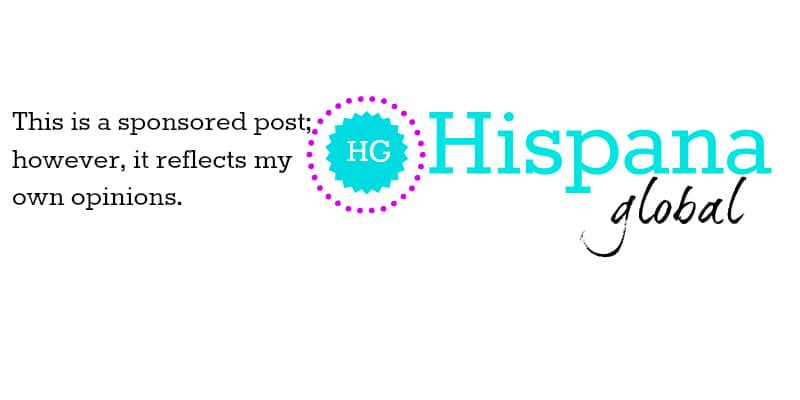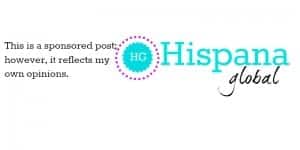 Once we have a skin care routine that works for us, we tend to stick with it. However, just like the weather changes during the year, our skin also has different needs depending on the time of year, our age, our hormones and our lifestyle in general. Even though I might not like to admit it, fine lines and skin tone have become more of a concern when I look in the mirror. That's why I decided to switch up my skin care routine and see if it would improve the appearance of my skin.
What I changed in my skin care routine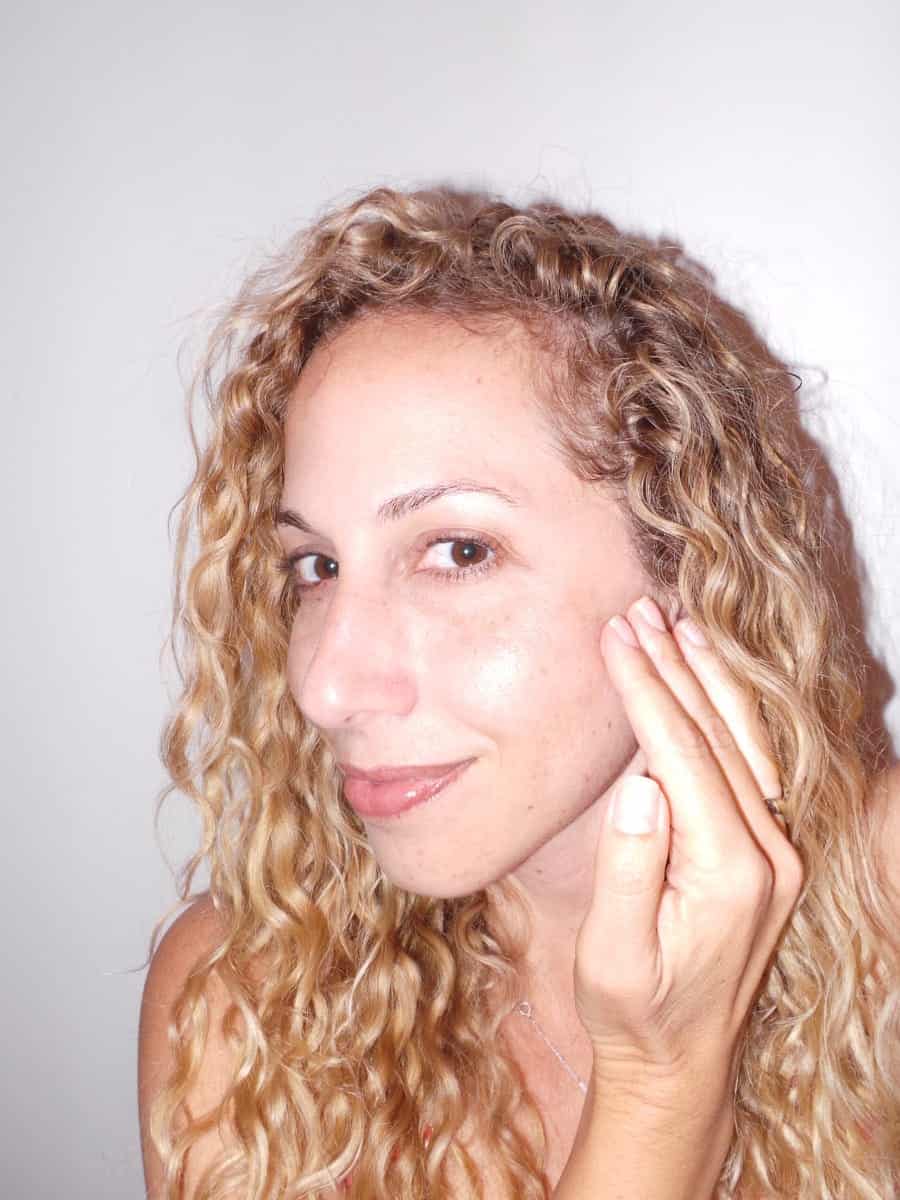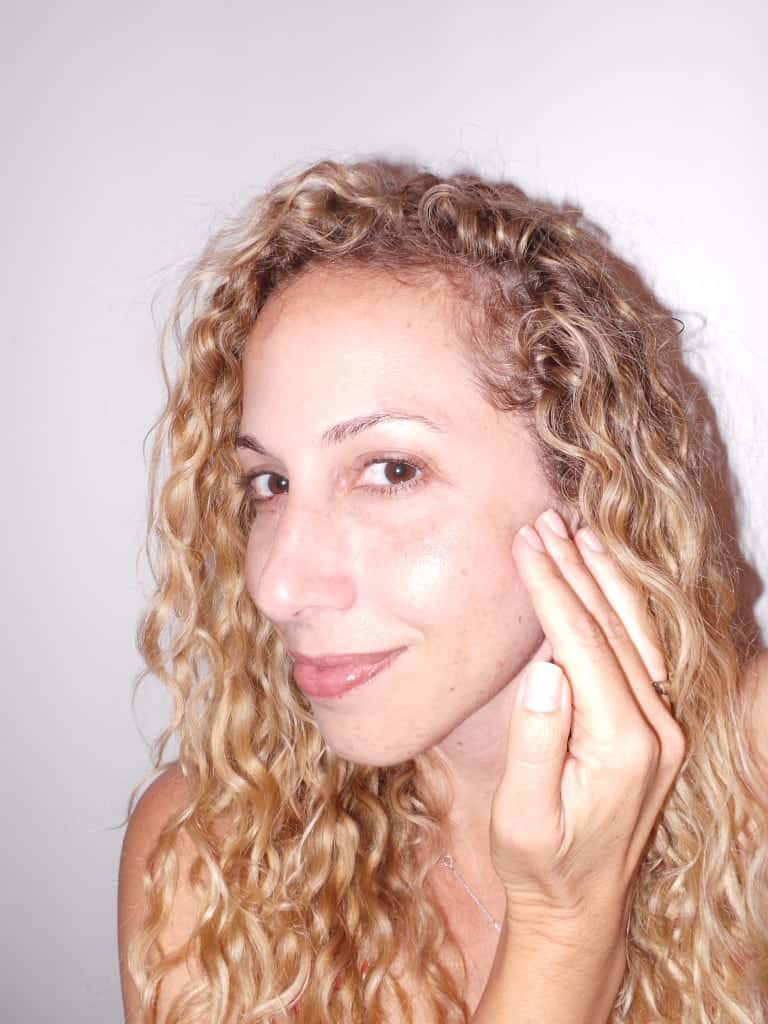 When I felt tightness and saw more fine lines, I knew I needed more hydration. The CC cream and light serum I was using were not enough. After just a few days of using Avon's new Anew Ultimate line I have to say that it's made a difference for me. On a recent trip to California, the dry weather made me need a daily moisturizer that was richer than the one I use in Miami. I still used my cleanser but the Anew Ultimate Day Multi-Performance cream with SPF 25 offered broad spectrum protection from the sun (a must in my book) while improving the texture of my skin. At night I used Anew Ultimate Night Multi-Performance Cream and I woke up to super soft skin. Over time, it has been reported that it helps also with firmness and wrinkles, so I am using it every night.
My favorite though has been the ANEW Ultimate Multi-Performance Eye System. Those pesky lines under my eyes were more noticeable especially when I applied my concealer, but this eye system has a silky elixir, sort of like an eye balm, that worked great under my makeup. I first apply the eye cream, which is very hydrating but absorbs quickly, let it sit for a while and then apply the salve or elixir on top, although supposedly you should only wear it at night. I then apply my concealer and it's made a huge difference. After two weeks of continuous use my eye area is more hydrated and my makeup goes smoother.
How to know whether you should change your skin care routine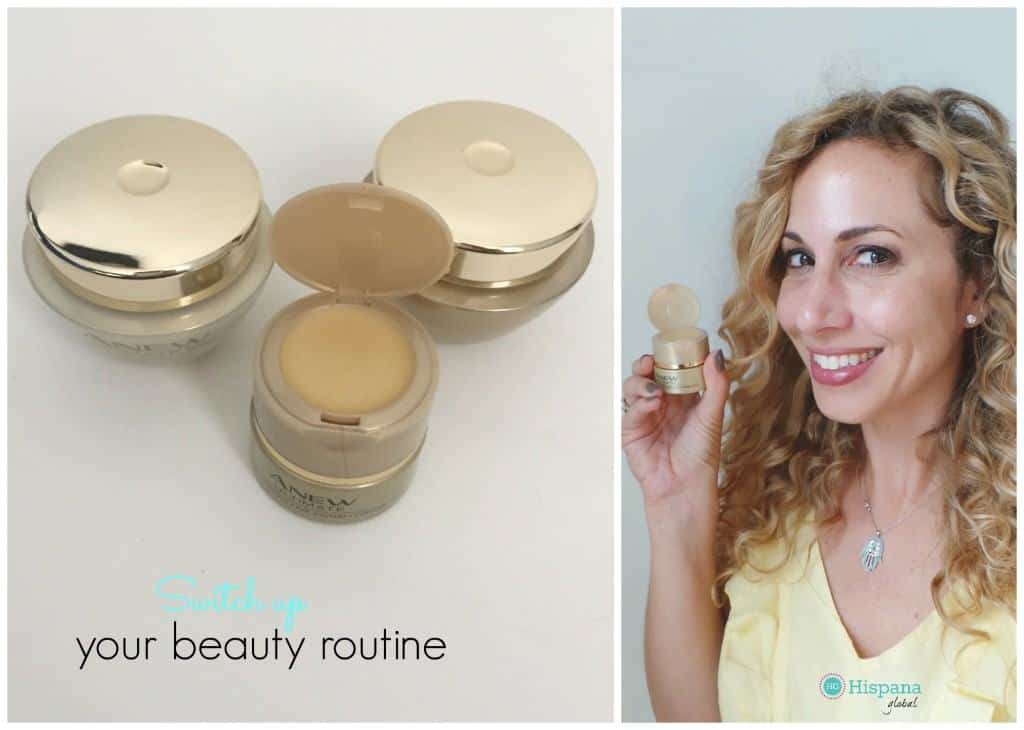 Wondering whether you should also switch up your skin care routine? Use these questions to guide you:
Is the weather changing where you live? Humidity levels affect your skin.
Are you traveling frequently? The low humidity inside aircraft also makes your skin drier.
Have you noticed any hormonal changes? Do your suffer from thyroid problems? Your hormones affect your skin and depending on the changes in your levels, your skin might be extra dry and need more hydration.
Have you kept the same skin care routine for more than two years? If yes, it might be time to add another element to your routine. Technology evolves and there might be more effective ingredients to take care of your skin. Also, age does not work in our favor and you might need more hydration to fight aging.
Did your recently have a baby? Your body changes so much and your lack of sleep will affect your skin. When I had my kids, I started wearing eye cream.
Giveaway: a chance to win an Avon ANEW Ultimate skincare set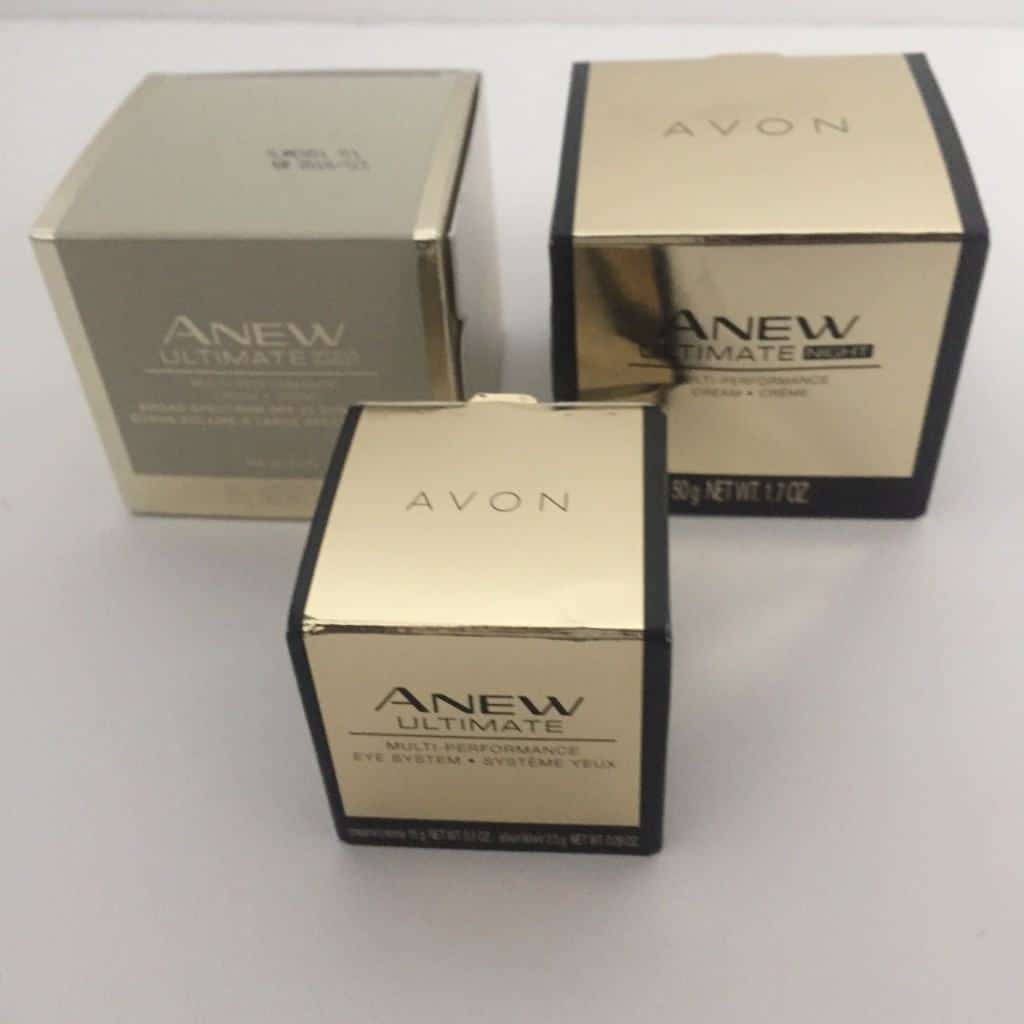 Do you want to try wonderful new products to switch up your own skin care routine? You'll love this giveaway! Just enter through the widget below. Hurry: giveaway ends on the 28th! You must be 18 or older and have a US mailing address. One lucky winner will be chosen at random.
If you win, you will receive:
1 AVON ANEW Ultimate Day Multi-Performance Cream ($38): Infused with exclusive Celluvive Complex plus broad spectrum SPF 25, this premium anti-aging moisturizer leaves skin looking radiant and youthful.
1 AVON ANEW Ultimate Night Multi-Performance Cream ($38): This best-in-class night cream leaves skin visibly firmer and replenished overnight.
1 AVON ANEW Ultimate Multi-Performance Eye System ($36): ANEW's gold standard for eyes is now even better with Celluvive Complex. In a clinical test, 97% of women showed an improvement in the look of texture, clarity, and fine wrinkles in the under eye area.
Good luck!
Have you switched up your own beauty routine lately? Let me know what you have changed and whether it is working for you.
Disclosure: this post is part of a sponsored collaboration with Avon but all opinions are my own.