Reese Witherspoon's hair rocked the Golden Globes red carpet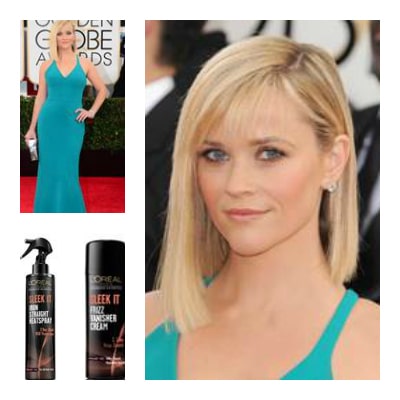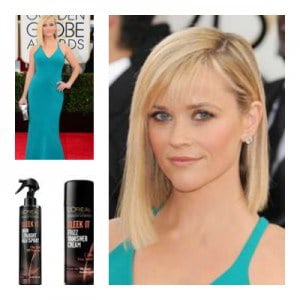 Actress Reese Witherspoon showed off her toned physique in a Calvin Klein gown at the 2014 Golden Globes, but what really caught everybody's attention was her sleek bob. Short hair has made a comeback and Reese showed how to look feminine with shorter hair without chopping it all off. Here's how her hairstylist Renato Campora created her look.
Renato and Reese took inspiration from the silhouette of the Calvin Klein dress and wanted to give a modern twist to a classic look.
STEP-BY-STEP:
STEP 1: Renato started by applying L'Oréal Paris Advanced Hairstyle Sleek It Frizz Vanisher Cream ($4.99) to damp hair from roots to ends.
STEP 2: He then sprayed L'Oréal Paris Advanced Hairstyle Sleek It Iron Straight Heatspray ($4.99) on her damp hair as he blew it out.
STEP 3: To achieve a super straight and geometric effect, he used a flat iron on her dry hair and finished with the L'Oréal Paris Advanced Hairstyle Sleek It Strand-Smoother Serum Spray ($4.99) to add shine, tame frizz and fight flyaways.
What did you think of Reese Witherspoon's hair and gown? Are you considering cutting your hair?
Photos: courtesy of L'Oréal Paris.