Are we prepared to be totally honest with our kids?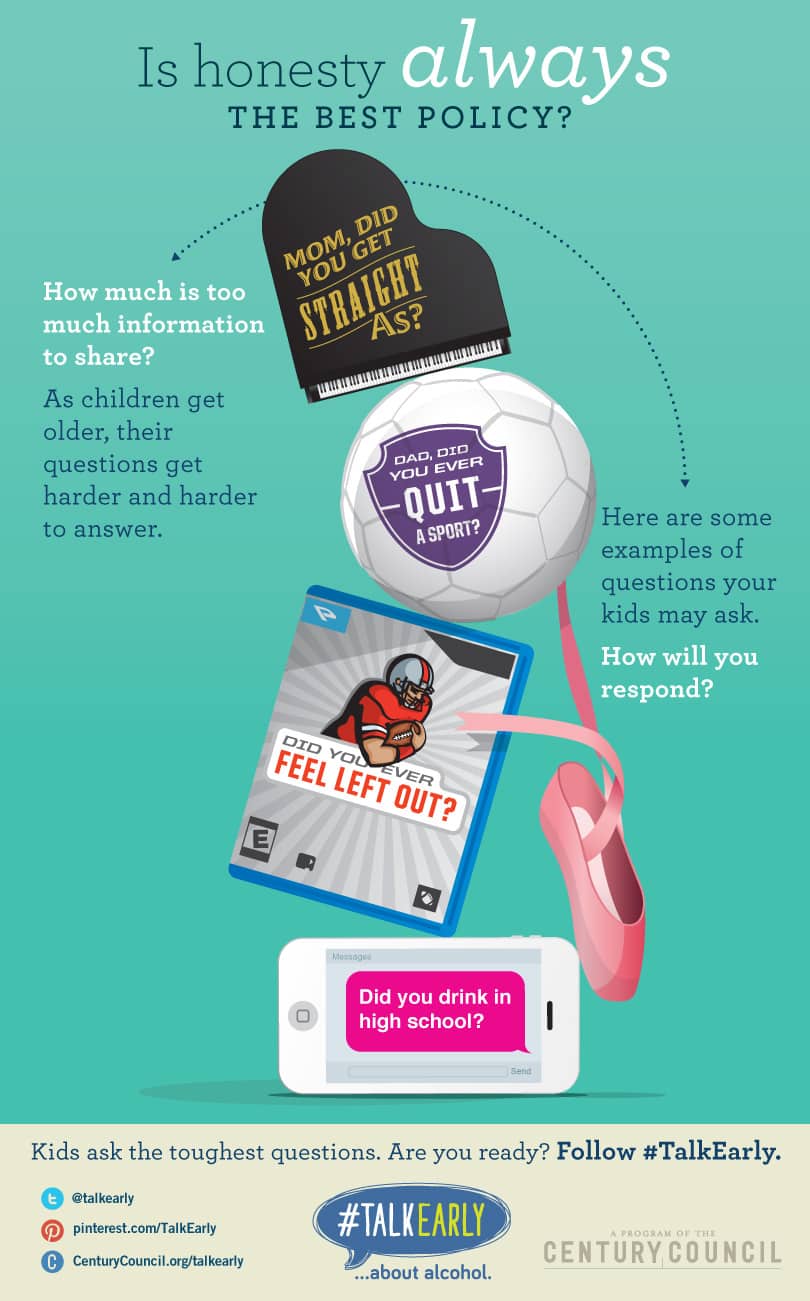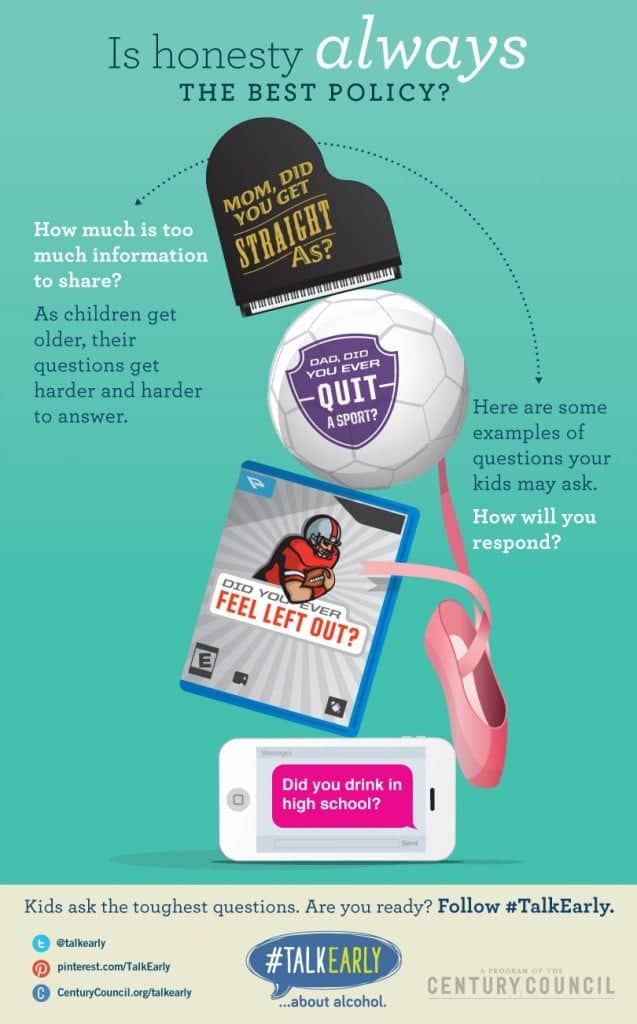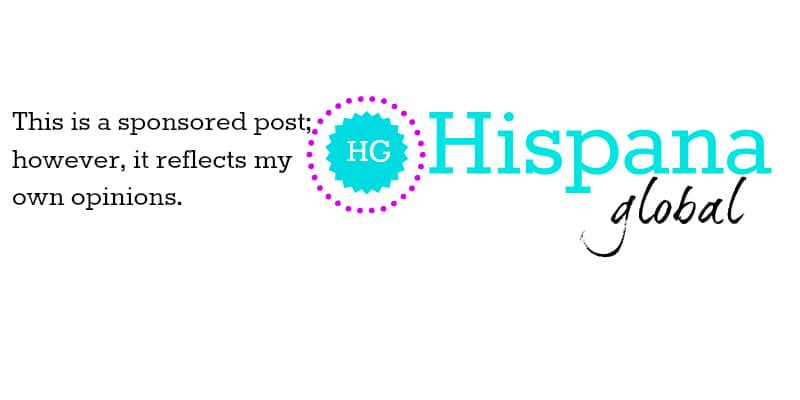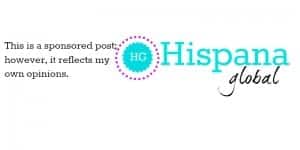 Ask any parent and they will agree that honesty is the best policy with children, but are we really prepared to be completely open and sincere with our kids? This is one of those things I have discovered that works best in theory only. Although I don't believe in lying to your kids, I do believe responsible parenting sometimes calls for selective sharing. You can be honest and authentic but you really don't need to go into every single little detail about your own teenage and college years.
This is especially true when discussing complicated issues such as alcohol and other substances. So when I listened to education reform advocate and author Lisa Graham Keegan a few weeks ago about how parents are practicing "hyper honesty" with their children and opening a Pandora's box, this truly resonated with me. Ever since my kids were very young and they asked me about something, I tried to be honest but at the same time, avoided over sharing.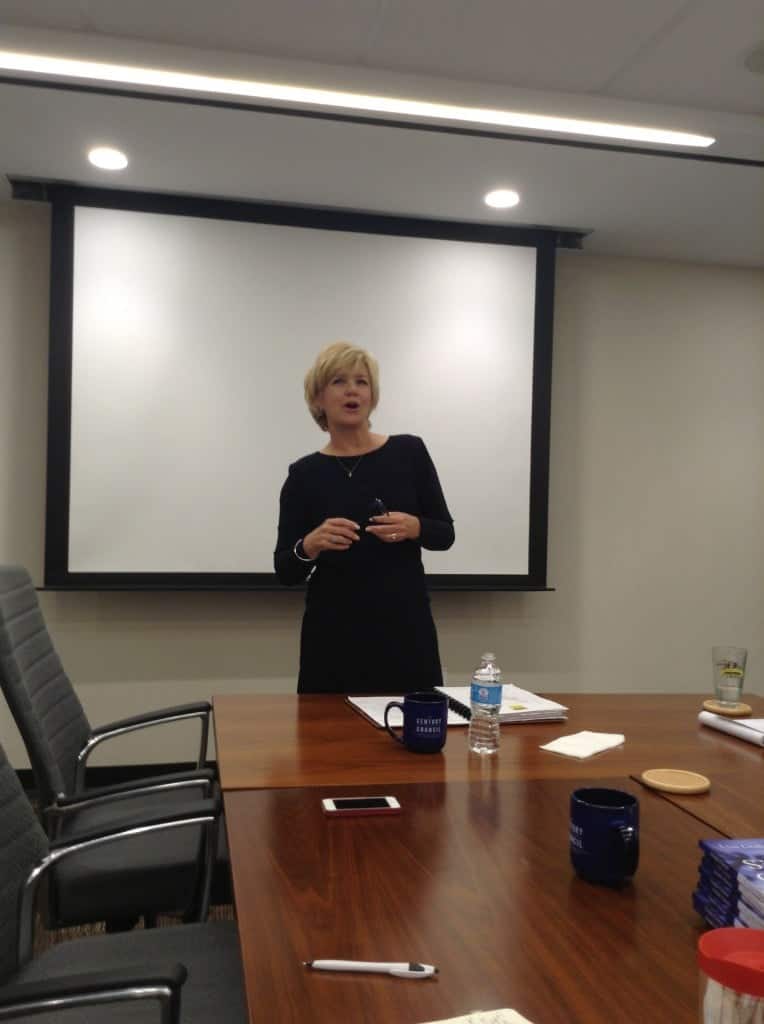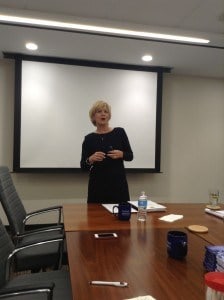 Now that they are tweens, questions are more and more complex and quite often, answers bring on more questions. Some of my friends believe in detailing every single thing they did when they were younger, as if trying to justify or explain their own mistakes. Lisa Graham Keegan says important conversations are not equivalent to tell-alls about you and your underlying guilt about drinking in high school. I agree.
For me, to build real trust you need to be genuine and sincere but there are things your kids really don't need to know. However, we do need to be prepared to answer questions as honestly as we can. What we need to control is how we filter that information depending on our child's maturity level, developmental stage and own personality. We also need to prepare ourselves to answer tough questions that may also reveal a few contradictions. Teens love catching their parents saying one thing while doing something else, so be careful. Before you open the discussion, know what you want to share and how. Think about context and what other questions your child will ask. It takes years to build trust and the last thing you want is to break it due to lack of preparedness.
If you like the tips I have been sharing, you can find more information about  TalkEarly on The Century Council's site, follow the conversation on Twitter and check out their boards on Pinterest. There are great resources for parents!
Disclosure: as part of the #TalkEarly initiative, I have received compensation for my involvement, but this post reflects my personal opinions.