Osmo: Hands On, Educational Family Fun With Your iPad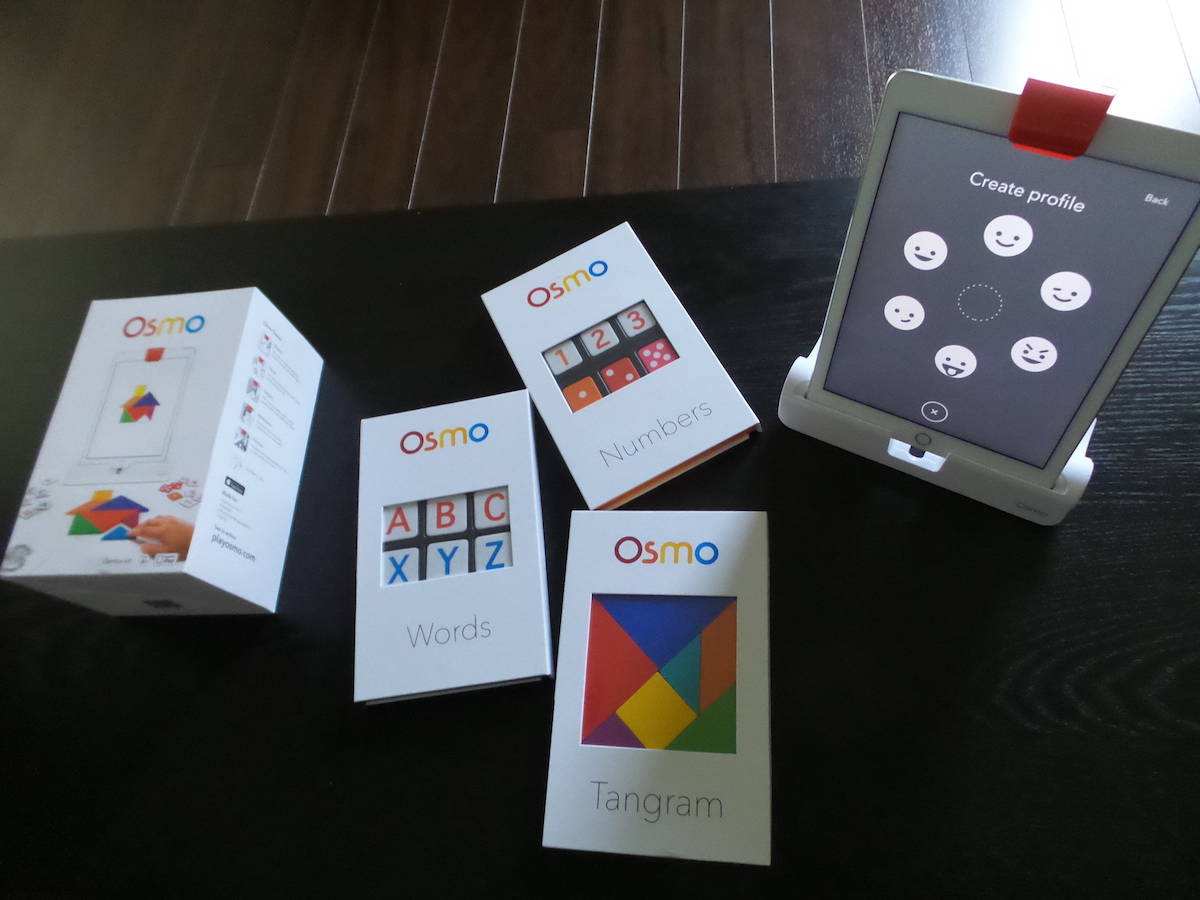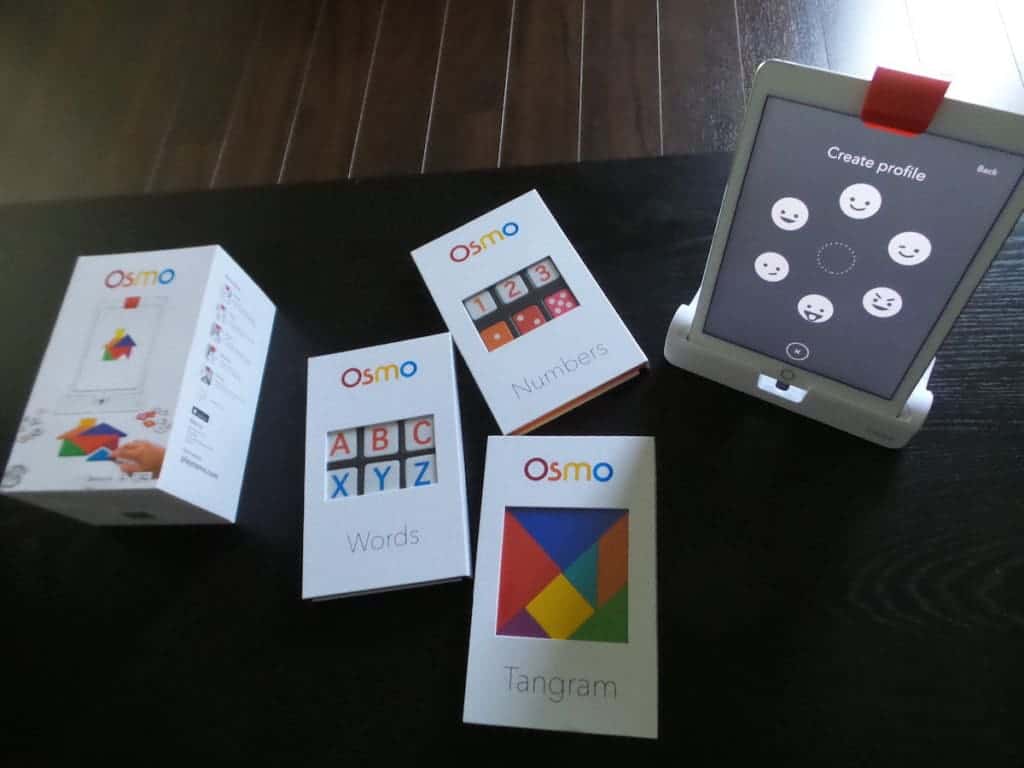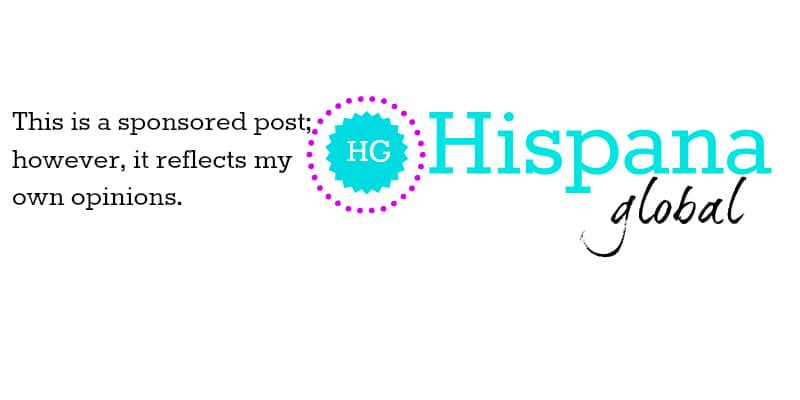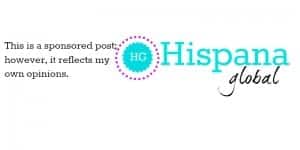 By now it's not surprising to see children playing with an iPad, but what is impressive is that there are educational games that actually have an interactive component that you can touch and feel. Take the Osmo, which is super easy to install, and turns your iPad into a gaming system with a twist: it has puzzle pieces and word game tiles you can move around and the app will then recognize what you and your child are doing with them.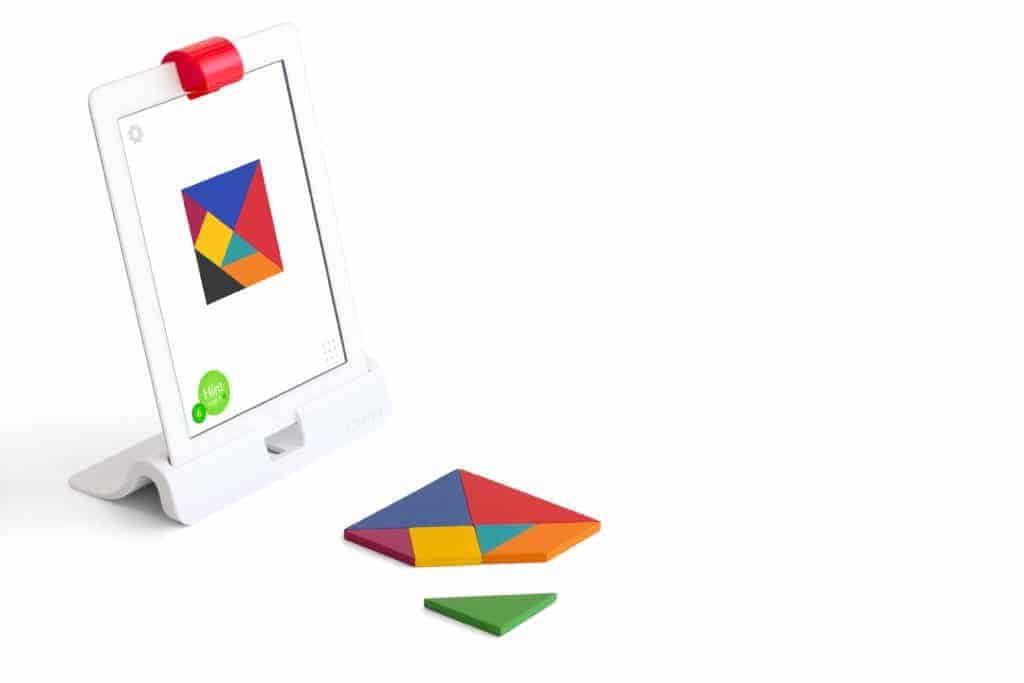 With 4 downloadable apps, the Osmo TP-OSMO-01 gaming system lets kids learn and play using your compatible Apple iPad (which is sold separately). A camera reflector, base, words game tiles and tangram puzzle pieces are included to encourage creative thinking. It retails for $79.99, which can seem like a hefty investment until you actually play with the Osmo apps and realize this is such a different and unique experience that it's worth it. Kids can learn new words, creative thinking skills, practice their drawing abilities, math skills and so much more. Also, it's super fun, even for adults!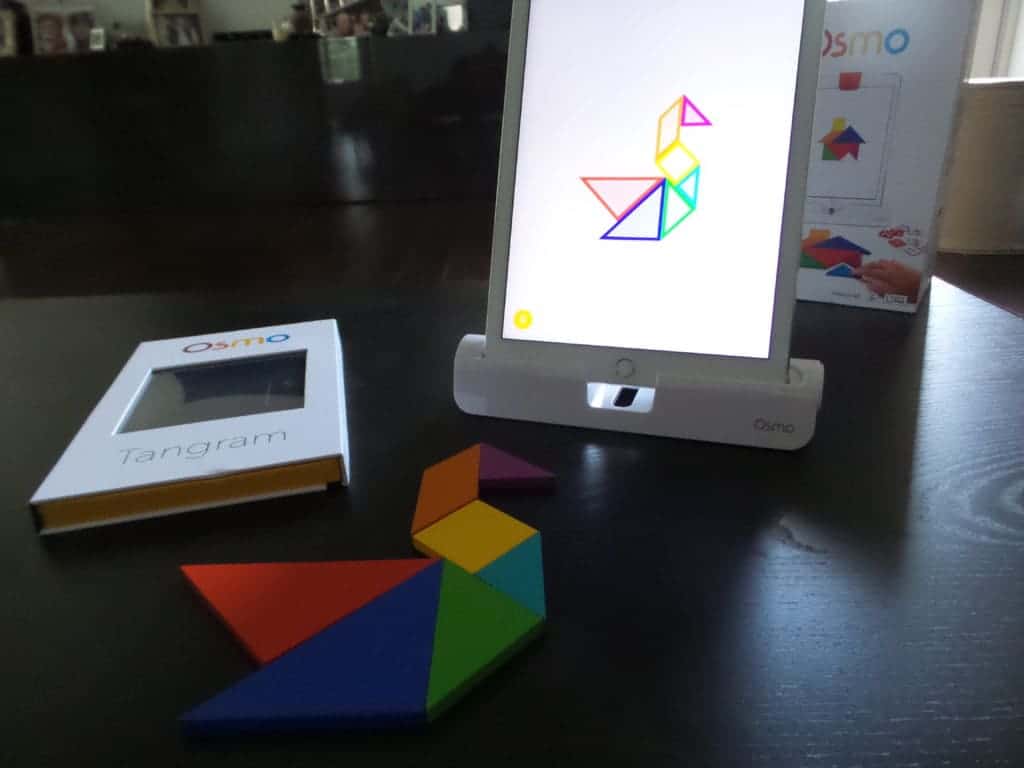 I tested out the Genius Kit, which retails for a bit more, $99.99. My favorite game? Tangram! Even the simplest puzzle had me totally concentrated and trying to align all the colorful pieces together. After you try a few puzzles in the easy level, go ahead and increase the level of difficulty. It can get quite challenging! Although the game is geared to kids 5-12, it can easily entertain older kids, teens and even adults for a long time. My own kids are 10 and 13, which can be a tricky age to keep entertained, yet they really loved it. Yes, you are still using technology but when they're using the Osmo, they are touching real puzzle pieces and have to think creatively. They can also play against each other, you or friends, which is especially fun when using the Word games.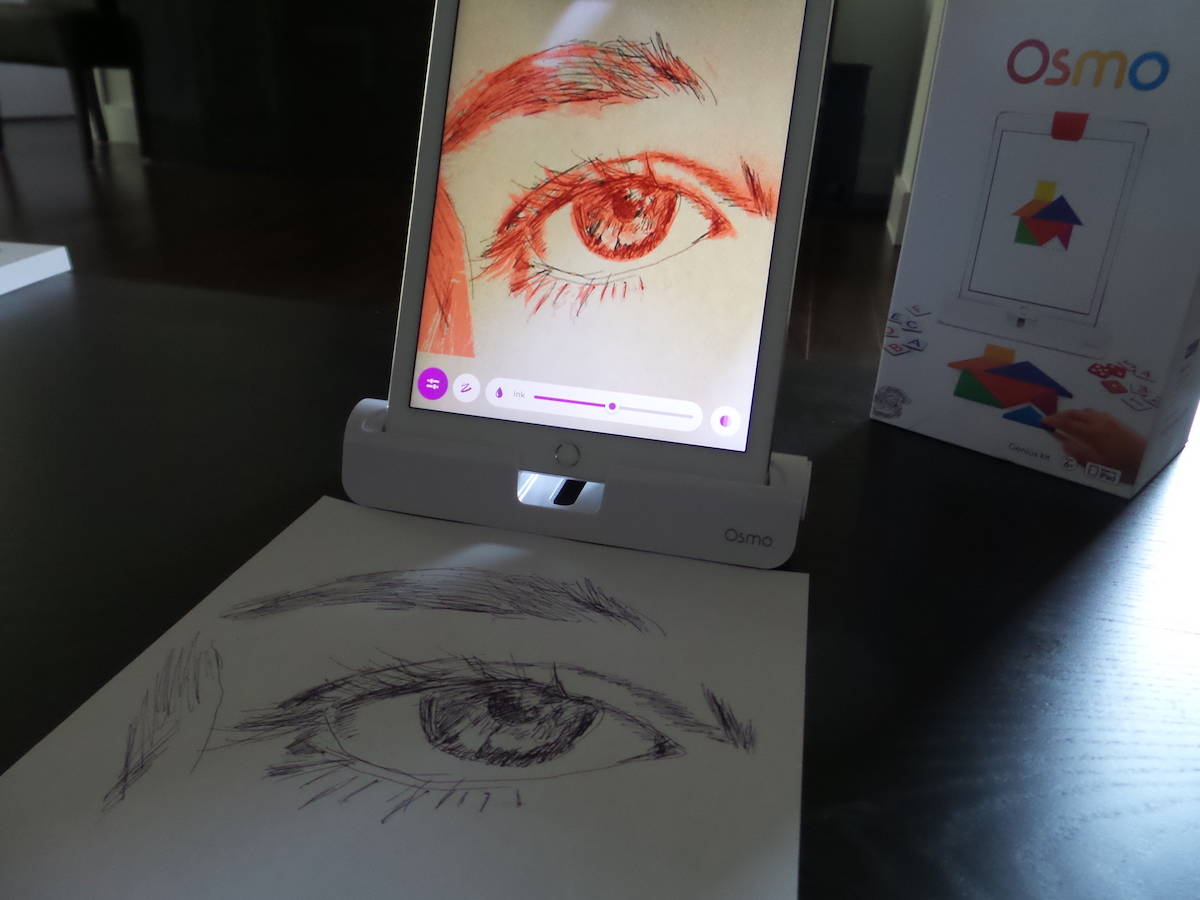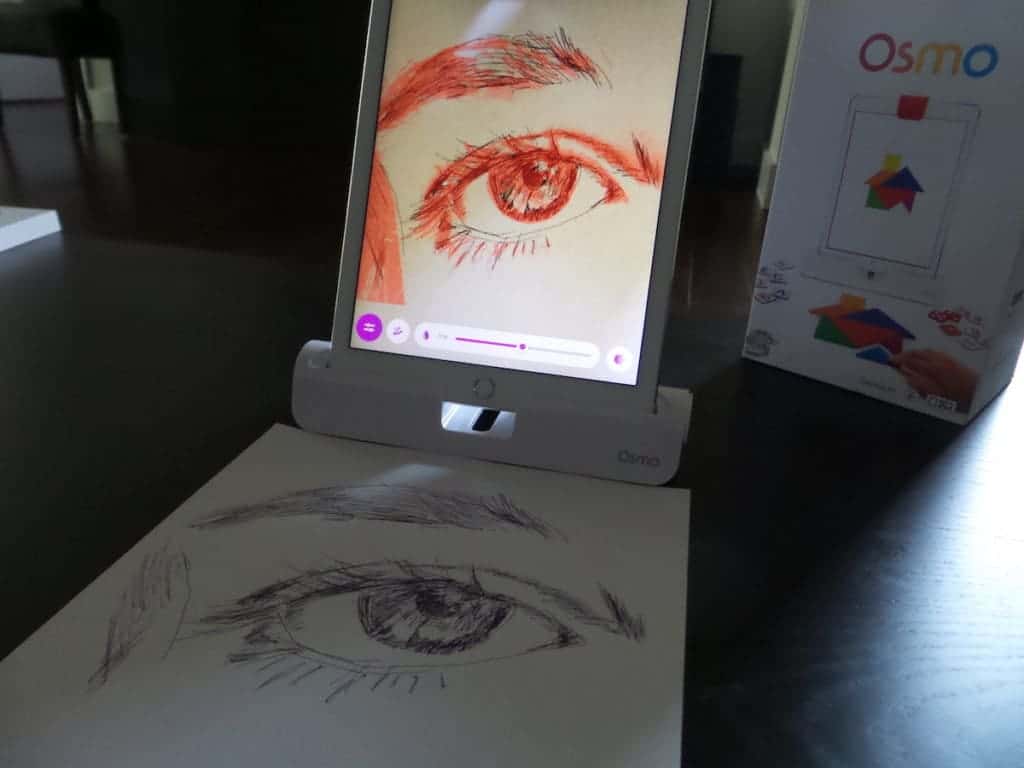 Other apps, such as the Newton and Masterpiece don't require any accessories, so as long as you have the iPad, app, base and special camera reflector (a mirrored red accessory that allows the app to "see" what you're doing) you are good to go. The Masterpiece app is truly amazing because it helps you draw any image, whether from your camera, gallery or web. Then it turns your masterpiece into a timelapse video that you can share. Here is my own video showing how I drew my daughter's eye from a photo I had posted on Instagram.

What games are included in the Osmo Genius Kit?
Tangram: ­Arrange wooden puzzle pieces into matching on­screen shapes. Play with your child or challenge yourself to more advanced levels with Osmo acting as your mentor by lighting up with each victory.
Newton: ­ Use your creativity with inventive objects such as a hand­drawn basket, grandma's glasses, dad's keys or anything around you to guide falling on­screen balls into targeted zones.
Words: Be the first to guess and spell out the on ­ screen hidden word by tossing down real ­ life letters faster

than your friends. A related picture gives the clue.

Masterpiece: ­ Supercharge your drawing skills with Masterpiece. Pick any image from the camera, curated gallery or integrated web search and Masterpiece will transform it into easy­ to­ follow lines and help you draw it to perfection. You can then share a magical time­lapse video of your creation with your friends and family.
Numbers: ­ With a counting, addition, concatenation and multiplication mode, there is a challenge for everybody. As kids get more confident in one mode, they can move on the the next one, allowing them to learn at their own pace.
Let me know if you have the Osmo and what you think of it. If you have any questions, let me know in the comments below and I will try to answer them.
Disclaimer:  I received the Osmo Genius Kit for free but all opinions are my own.