New Series On Disney XD! Big Hero 6: Baymax Returns Debuts November 20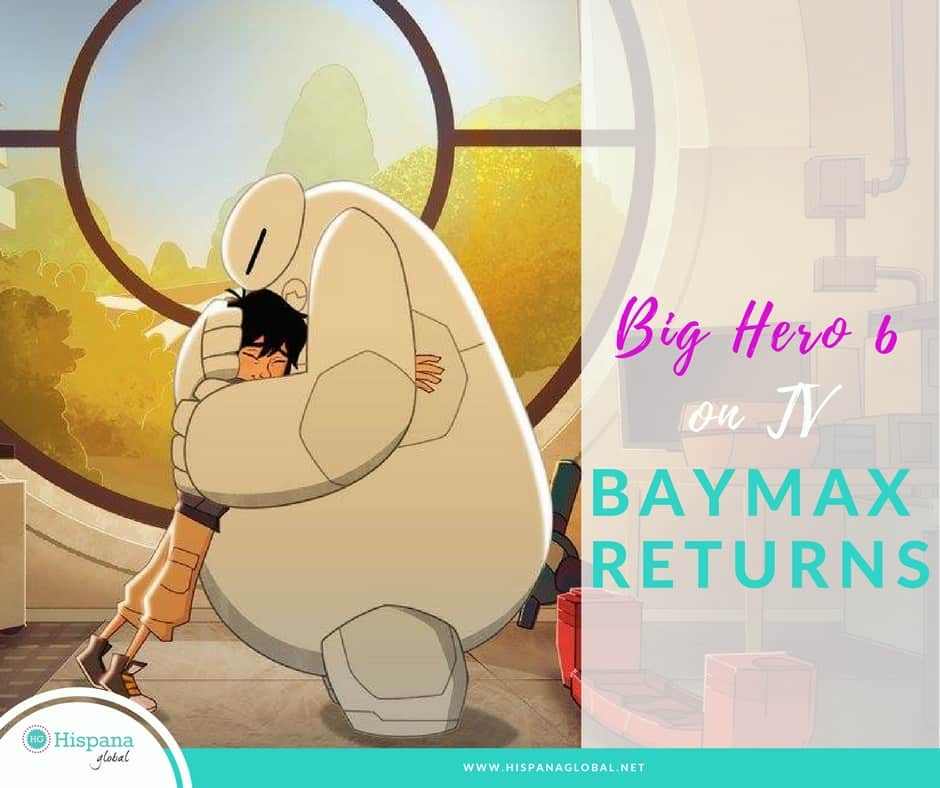 Big Hero 6 has so many fans! It's hard to believe it's been three years since we followed Hiro Hamada, Baymax, Lemon Honey, Go Go, Fred and Wasabi on their adventures. Now these wonderful characters get a new chance to keep on delighting their loyal fans, this time on the small screen.
The one-hour TV movie "Baymax Returns" premieres on Monday November 20 at 8:00p.m. on Disney XD and Disney Channel. Set in the fictional city of San Fransokyo, 14-year-old tech genius Hiro begins school as the new prodigy at San Fransokyo Institute of Technology and sets off to rebuild Baymax. However, his overconfidence and penchant for taking shortcuts leads him and the newly minted Big Hero 6 team – Wasabi, Honey Lemon, Go Go and Fred – into trouble. It's action packed and full of humor, so older kids will really enjoy it.
I recently got to see the movie, which serves as the pilot for the TV series, during a press event in Los Angeles, and later did a Q&A with Big Hero 6: Baymax Returns executive producers Mark McCorkle, Bob Schooley and Nick Filippi, along star Ryan Potter. It's a great show and I'm super excited for everybody to see it!  I really like that Hiro, despite being a prodigy, still makes bad choices sometimes. He's totally relatable despite his high IQ. The rest of the cast is also superb. Another strong point is that it shows science in such a positive light that I hope it inspires more kids to get into STEM.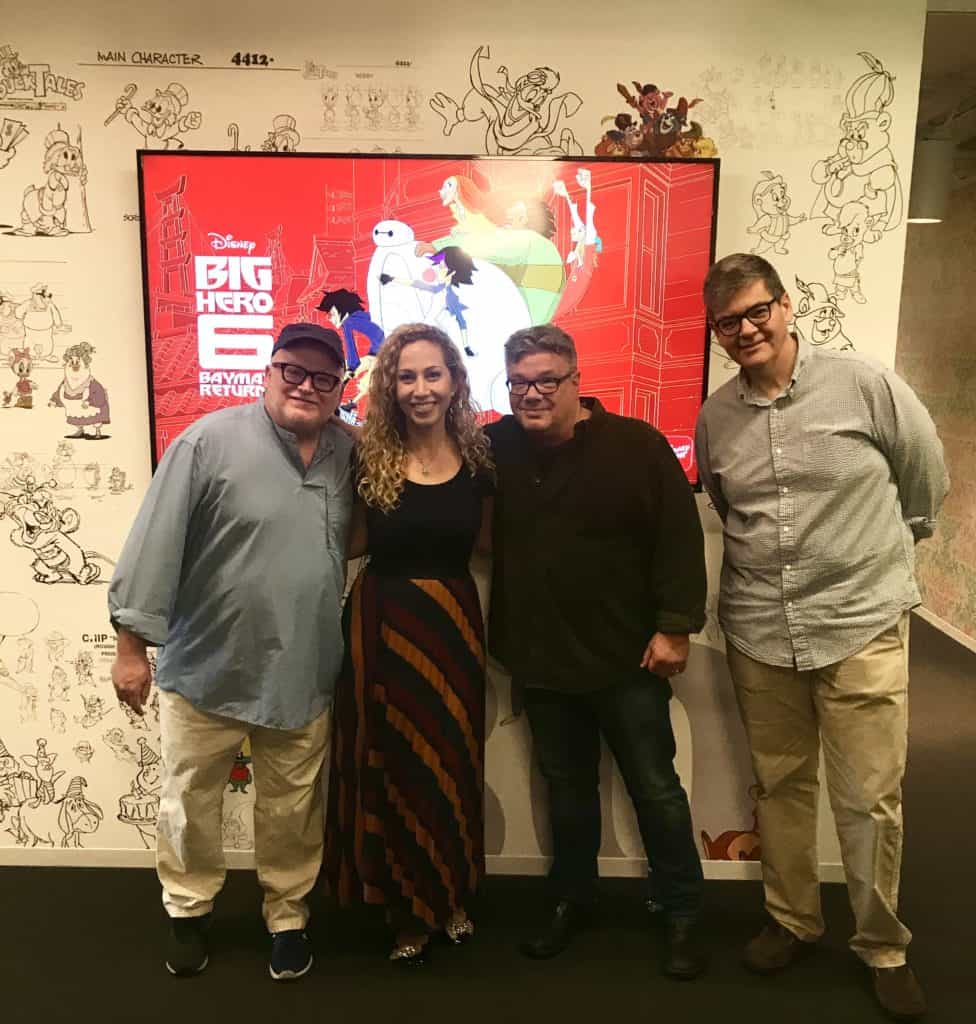 Differences between Big Hero 6 the movie and the TV series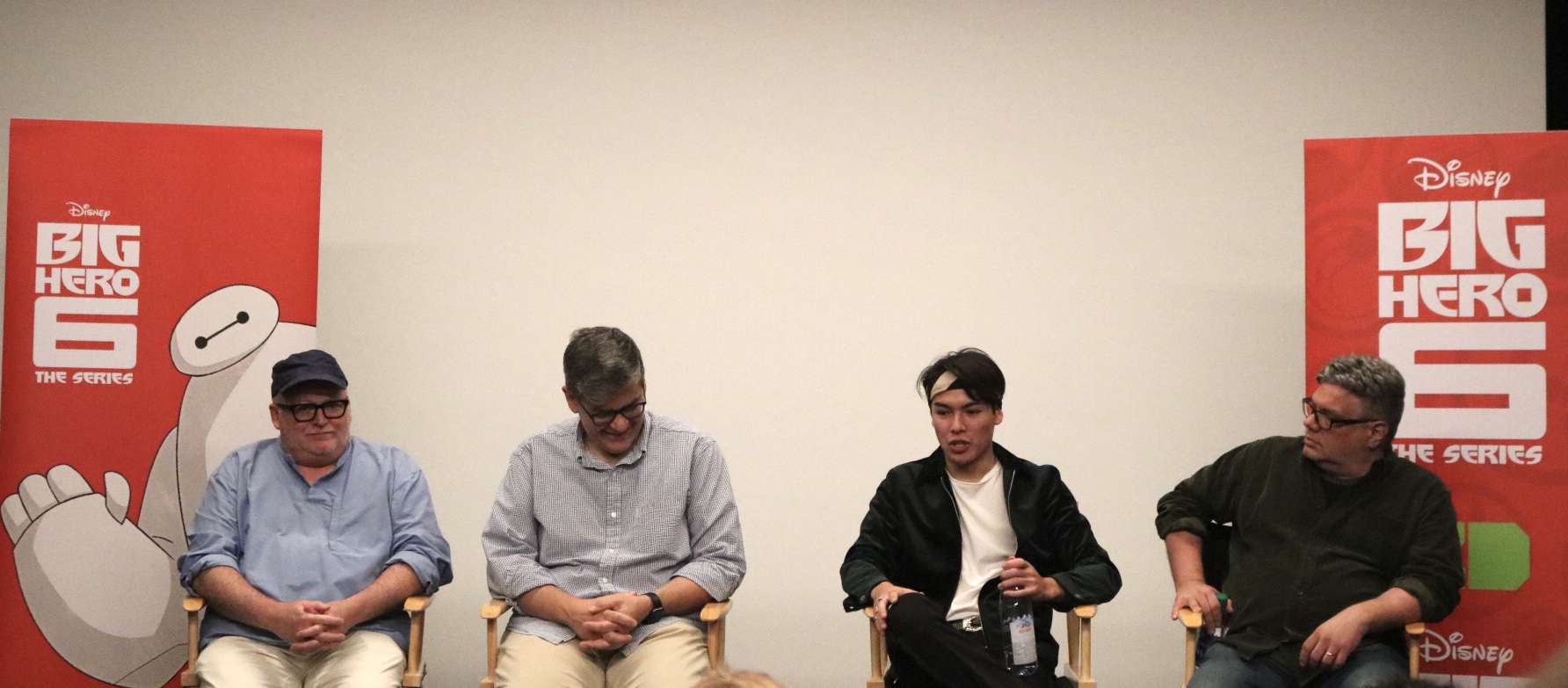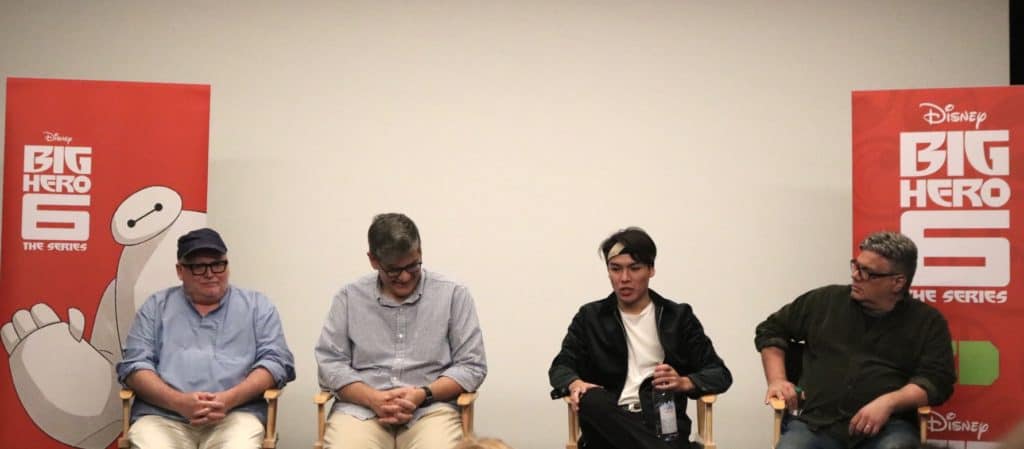 Even if the characters stay true to the original 2014 film, the series has plenty of differences. For Ryan Potter, who voices Hiro, the television series allowed him and the team to collaborate closely, something that was much more difficult when working on the actual film.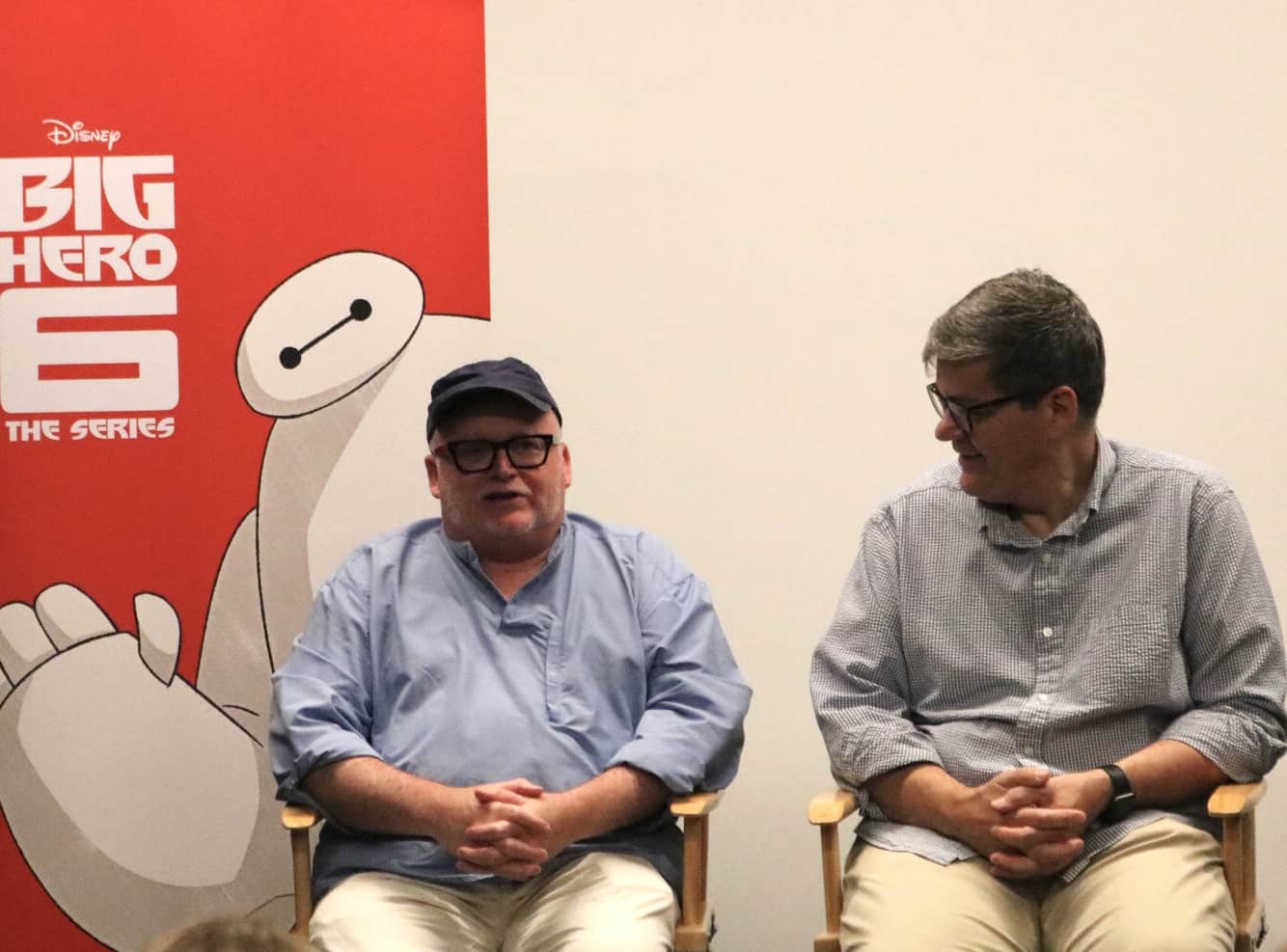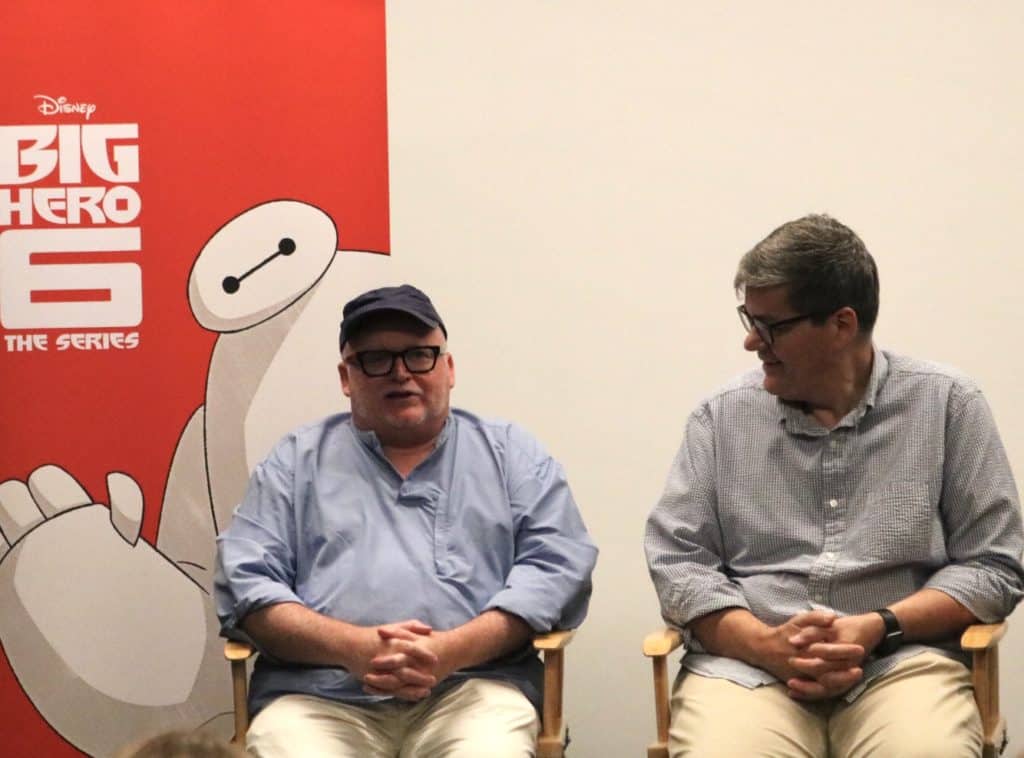 "We always encourage the actors, and especially when you're adapting a movie, the actors know the characters better than we do coming in, so we let them take the lead on that to a big degree," explains executive producer Bob Schooley. This also helps the characters evolve in an authentic and believable way. "They're evolving over the course of the series, but we feel like they're true to the movie," adds Schooley.
That's not the only difference. The show's creators chose hand-drawn animation to create a unique look and feel. "We wanted everybody to immediately recognize these characters, to embrace these characters that they fell in love with in the movie, but we wanted to have a fresh start on the show, so we choose hand-drawn animation similar to what Disney was doing in the 60's," explains Nick Filippi, whom also produces the series and worked with Schooley and McCorkle on Kim Possible.
More things you should know about the series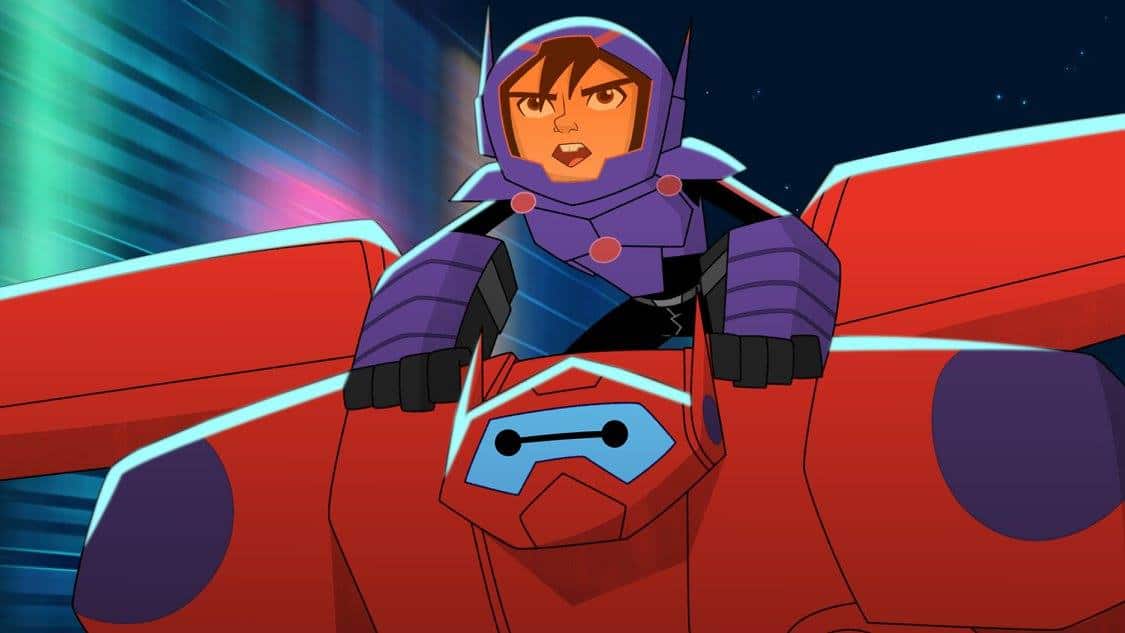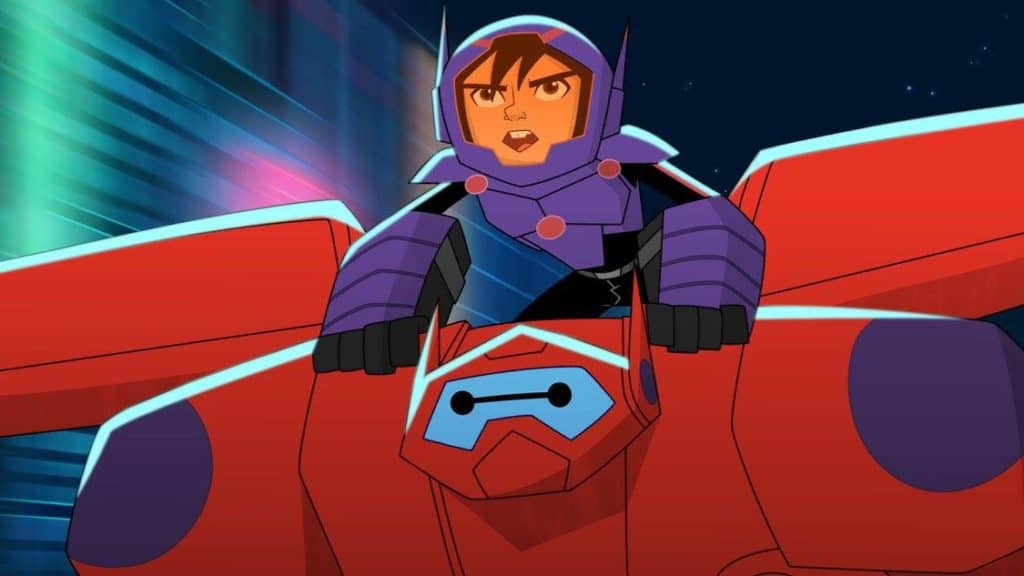 If you're a comic book and Marvel fan, you'll love this special tidbit. Disney Legend Stan Lee plays Fred's dad in the little after-credit sequence. Executive producer and writer Mark McCorkle says "it's just great to work with Stan Lee like that. Intimidating, but an honor." That character will also have a pivotal role in future episodes, since Stan Lee's character will help Hiro realize that his superpower is his brain.
The voice cast has such a wide range that it keeps the show fresh. "When we first developed this show, what the kids responded to was that there was a variety, that some of the villains are sillier and a little more comedic, and some are more serious and threatening," explains McCorkle. I'm betting kids will also laugh so hard when they meet Professor Granville, played by Jenifer Lewis.
And in case you're wondering, the team is already producing the second season for this new series. Regular episodes will begin airing early next year on Disney XD. For now, make sure to tune in November 20 to watch Baymax Returns on the Disney Channel and Disney XD with your kids.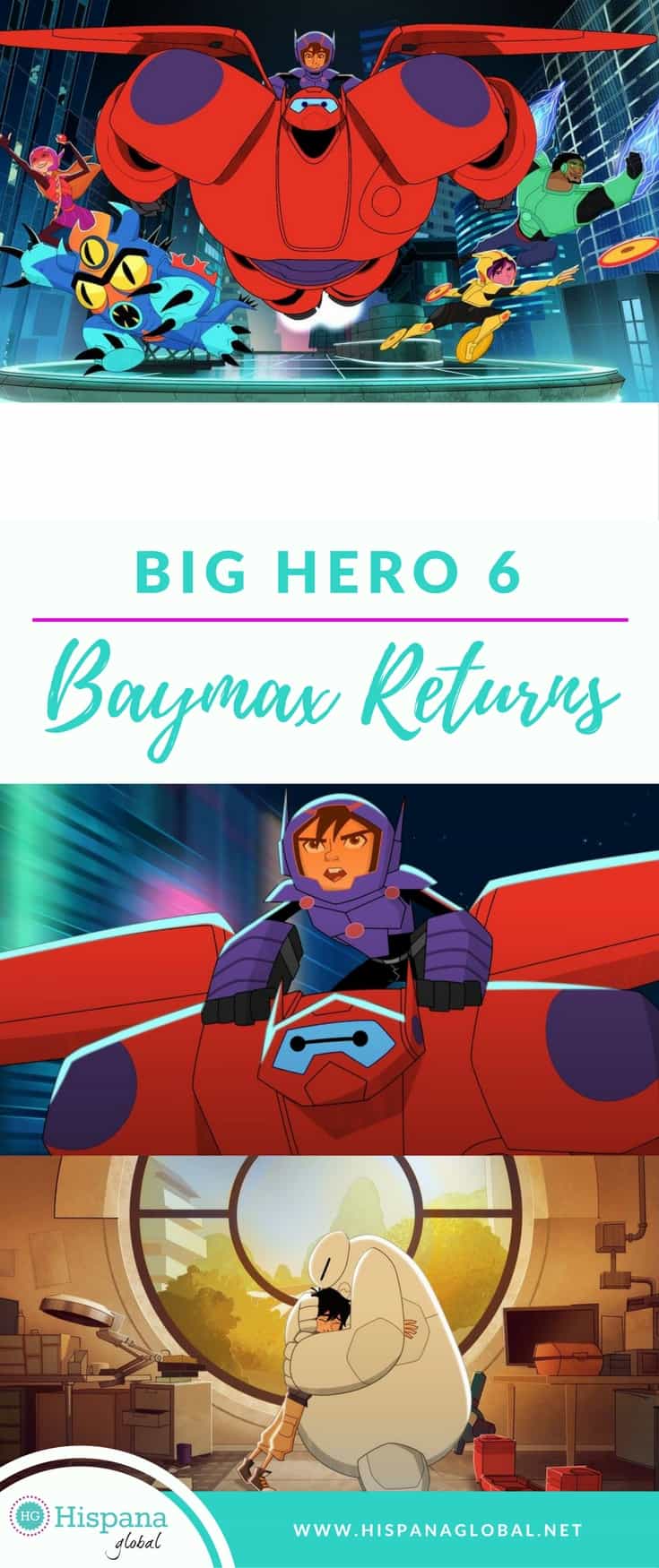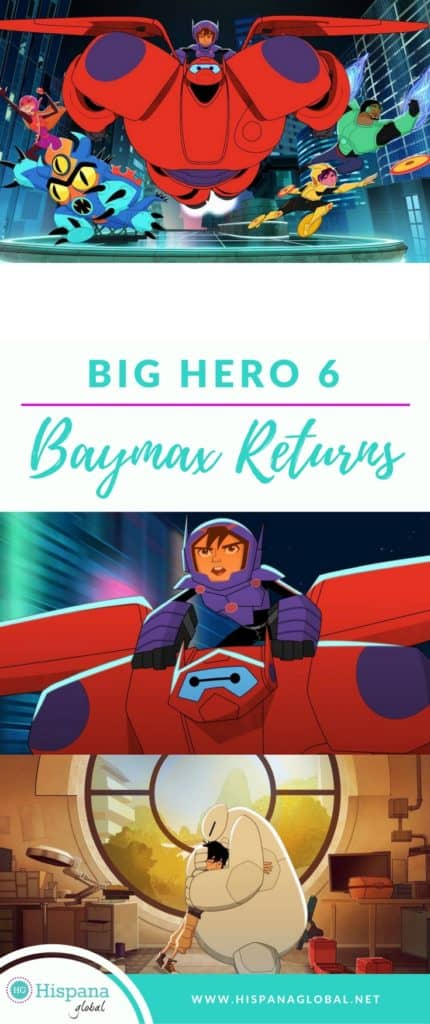 Stills courtesy of Disney XD
Photos: Jeannette Kaplun
Disclosure: Disney invited me to a press trip to cover Coco and its newest TV shows but I did not receive any compensation for my posts.