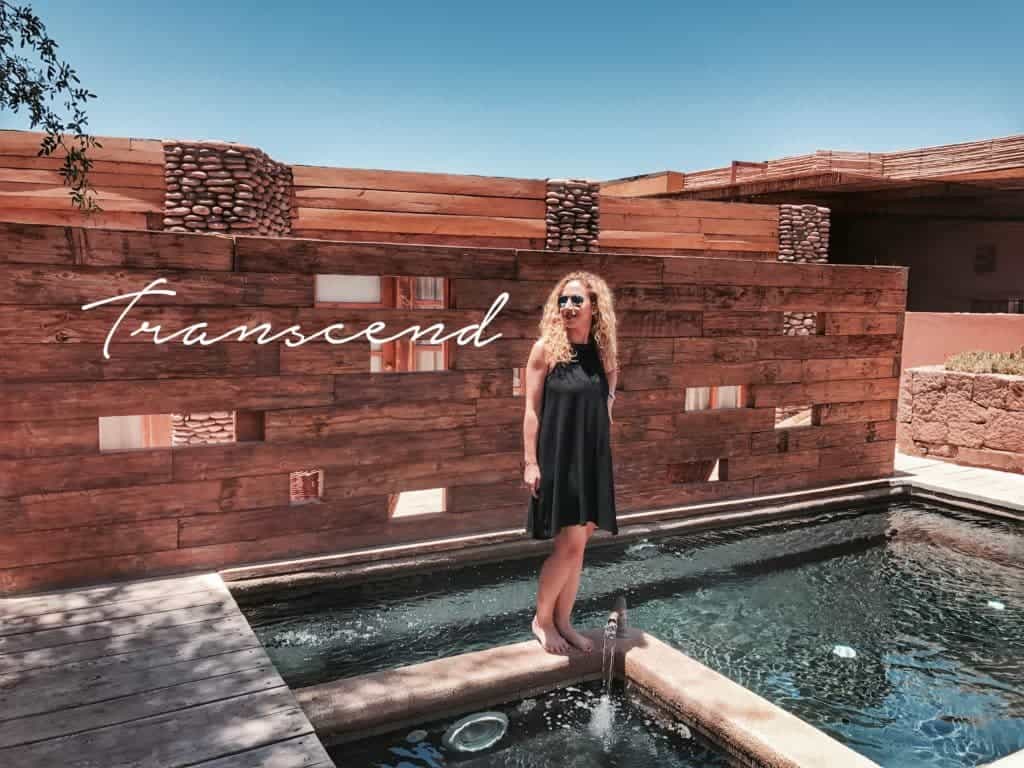 Choosing one word for 2017 has not been easy. I tend to overthink it. In the past, I've chosen joy, gratitude and focus to guide me in the new year. So far, it has worked very well for me. That way I channel my energies towards one big goal. For 2017, there was one word that I kept thinking about. I wrote down several options but it always begged for my undivided attention.
Transcend.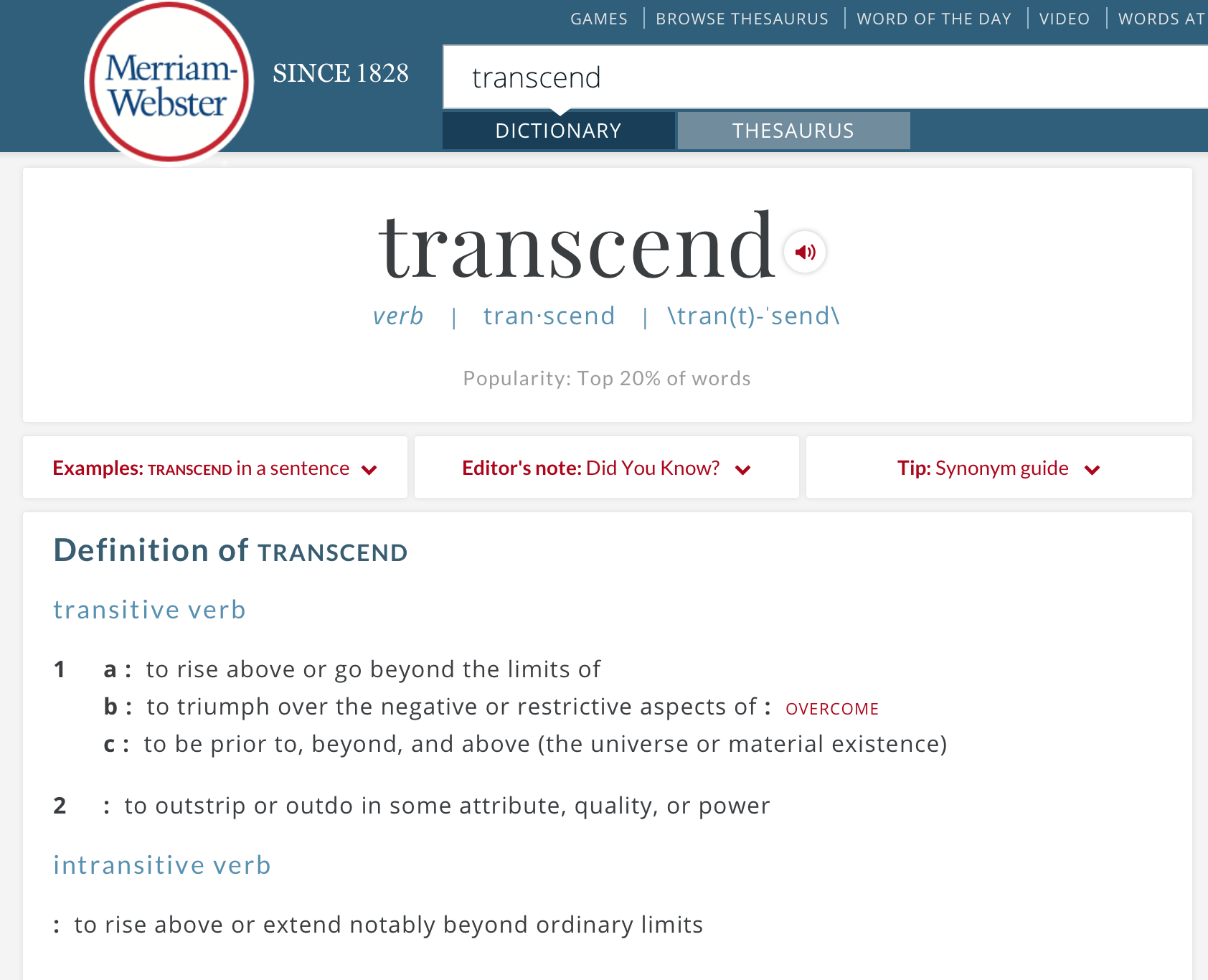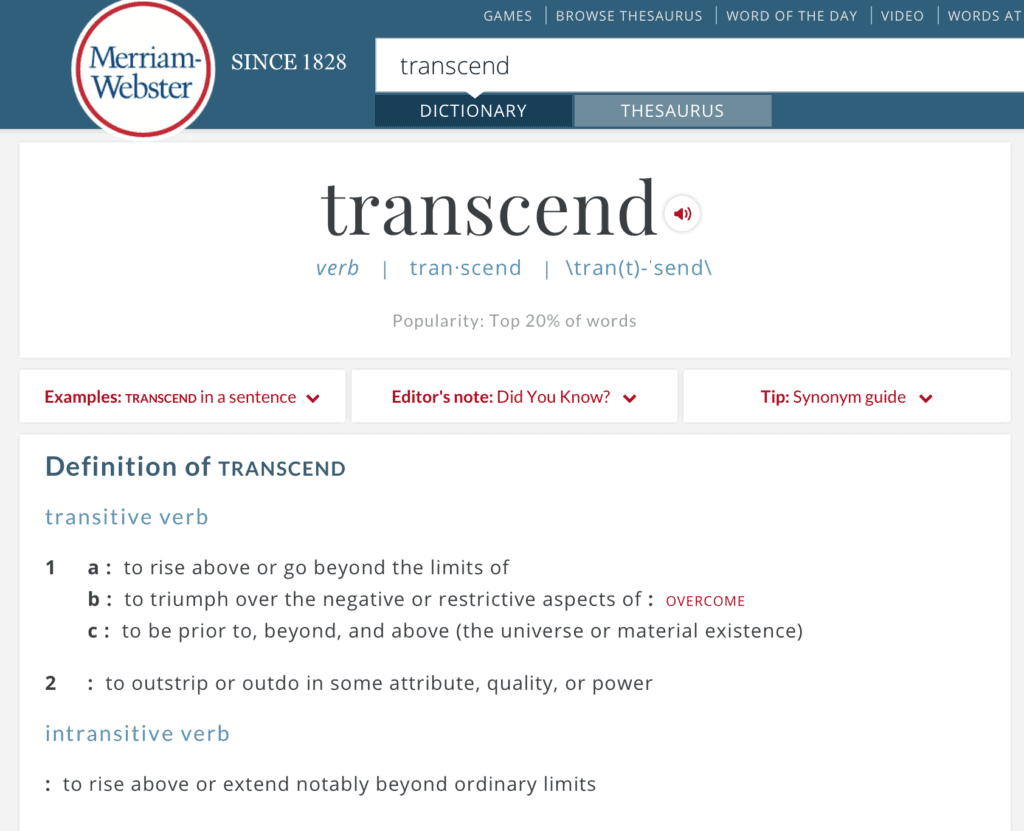 Yes. I want to go beyond my limits. Maybe even transgress. But above all, rise above, extend my efforts and produce an effect. It involves taking risks, which is always scary.
It is an ambitious word. However, I have learned that I do better when I set goals that scare me a little. They push me. They make me stronger and force me to work hard for what matters.
So although this word seems a bit intense and even loaded, I think "transcend" will be perfect to guide me in 2017. It will help me look for projects that generate an impact. It will ensure I try to use words have a positive effect on others and that my actions focus on what matters.
Transgressing limits also frightens me a little. It comforts me to keep doing what I already know how to do. It also makes me feel safe. Staying within the confines of what I already know, is very tempting, yet I know that I can not grow if I stay there. Overcoming your own fears is key to moving forward and being a better person. To transcend I will have to force myself to dare to do new things and to be stronger than my fear of failure.
Have you ever chosen a word to guide you throughout the year? If you haven't, try it in 2017. You may be surprised by how it can help you focus on something that matters to you. At least it works for me. I'll tell you how it goes for this year.
Lee en español: Mi palabra para el 2017