Interview with the directors of "The Croods"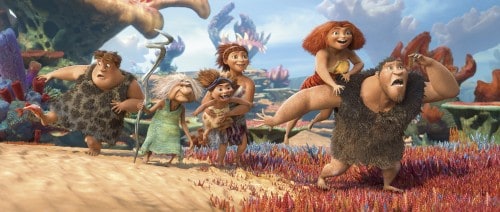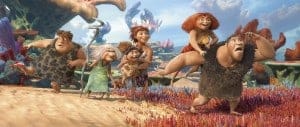 In just a few days everybody will get to meet the first "modern" family that embarks on a road trip when "The Croods" opens in theaters on March 22. We sat down with the film's directors, Kirk DeMicco and Chris Sanders, to find more about this funny adventure movie that entertains children and grown ups alike. The characters are brought to life by the talented Nicolas Cage, Emma Stone, Ryan Reynolds, Catherine Keener, Clark Duke and Cloris Leachman.
DreamWorks Animation's "The Croods" shows situations we can all relate to: fear of change, how parents struggle when their children grow up and the elation we feel when we have one great idea. Babies are seen as secret weapons, probably because they are "armed" with especially sharp teeth. Plus, we've all been embarrassed in one way or another by our family. Kids will crack up when things they take for granted are seen as a novelty but this unique family, like shoes.
Take a look at what Kirk DeMicco and Chris Sanders had to say about their creation, which took eight years to come to a theater near you.
As I mentioned in the video, I really enjoyed how the directors played up Belt (the sloth), its humor and the "melody of doom." During the screening I attended, the audience laughed every single time. There are also many moments that show how parents struggle when their children start growing up and how in the end, differences can be worked out. That's why I think "The Croods" will be a great hit with children and parents alike.