The Ideal Gift To Treat Yourself This Holiday Season
This post is sponsored by Drinkworks® Home Bar by Keurig® but all opinions are my own. Content for 21+. Please enjoy responsibly.
If there ever was a year to treat yourself, 2020 is it. We have been through so many ups and downs!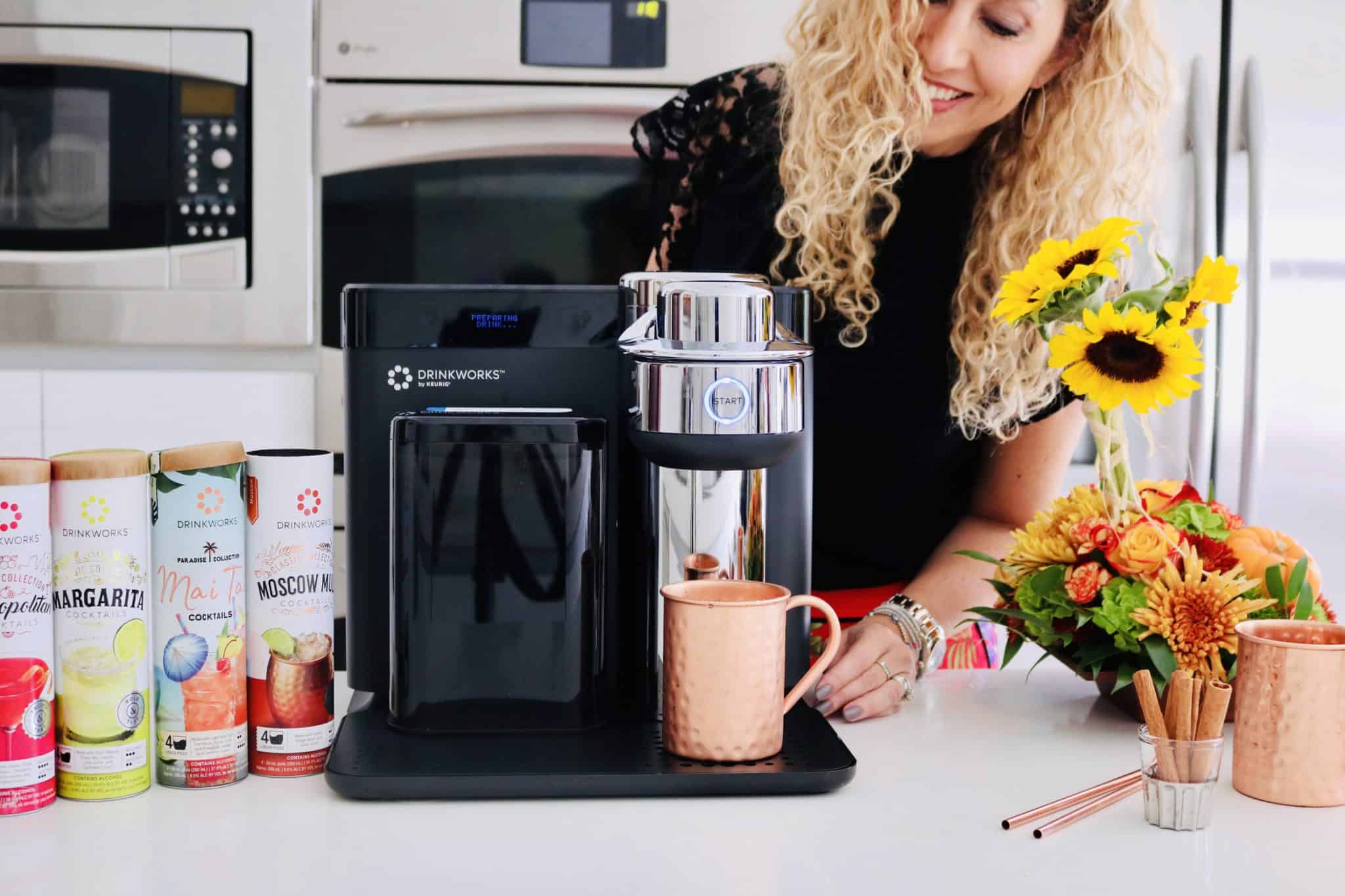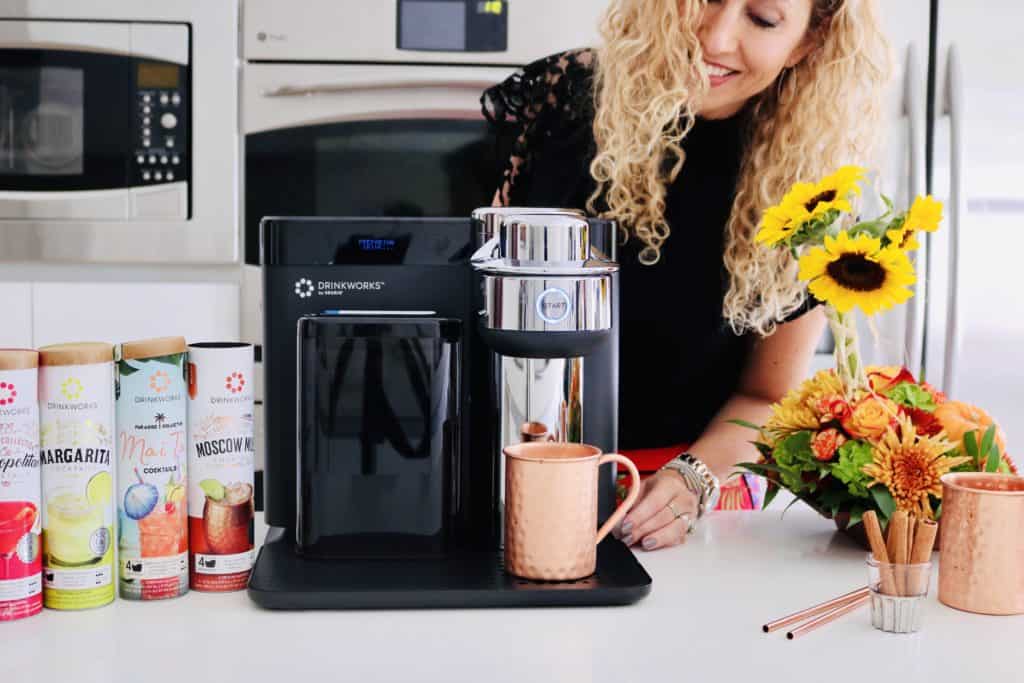 So, when I first saw the Drinkworks® Home Bar by Keurig®, I felt it was created for me. It's the ideal gift for those spending more time at home but are also looking for new ways to enjoy quality time. Now that the holidays are around the corner, it's also ideal for entertaining.
The Drinkworks Home Bar by Keurig is so easy to set up and use. I followed all the instructions, allowed the water to chill for ten minutes, and inserted a pod. All I had to do was press Start and in less than a minute, a perfect Moscow Mule was ready! It was so stress-free.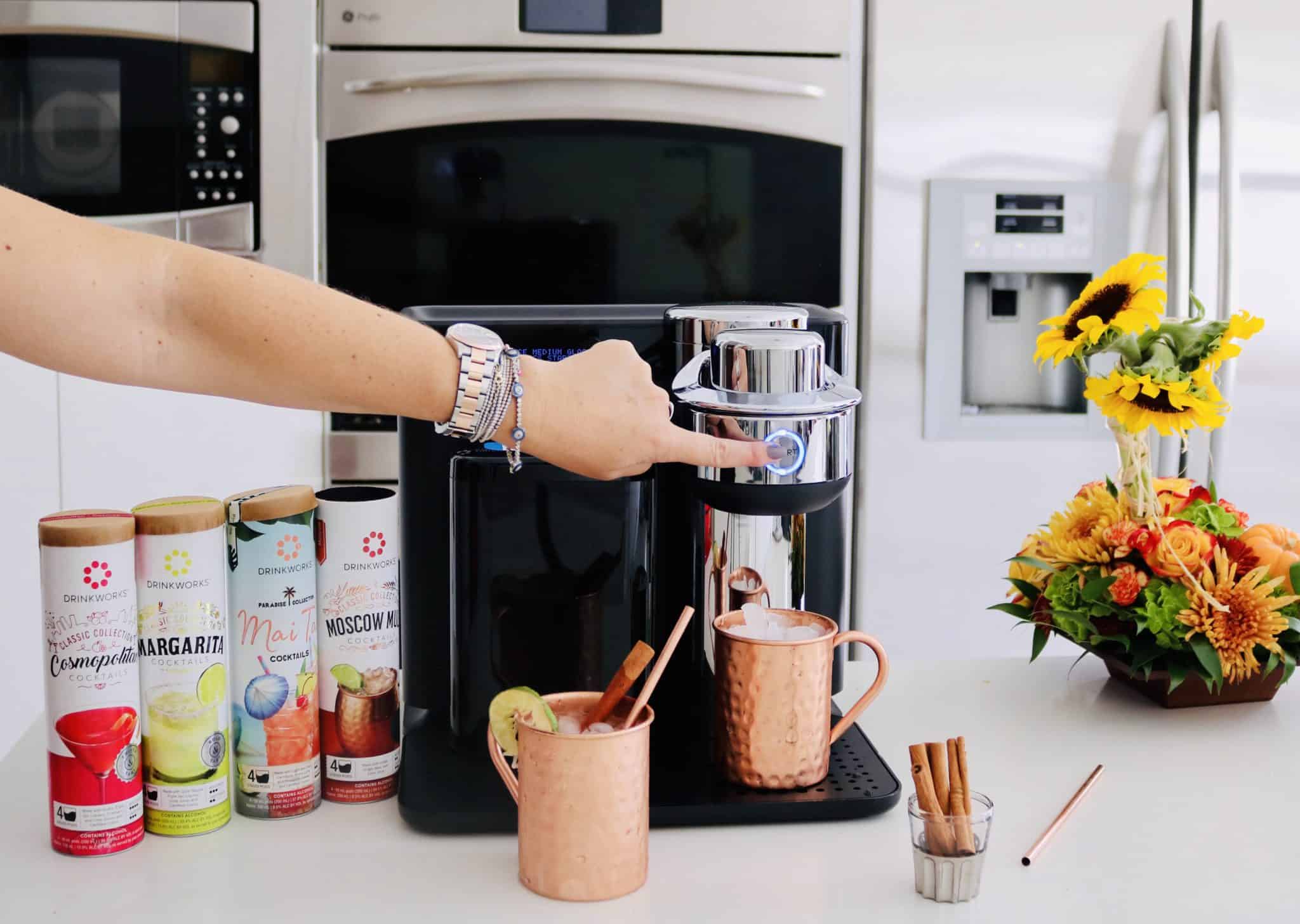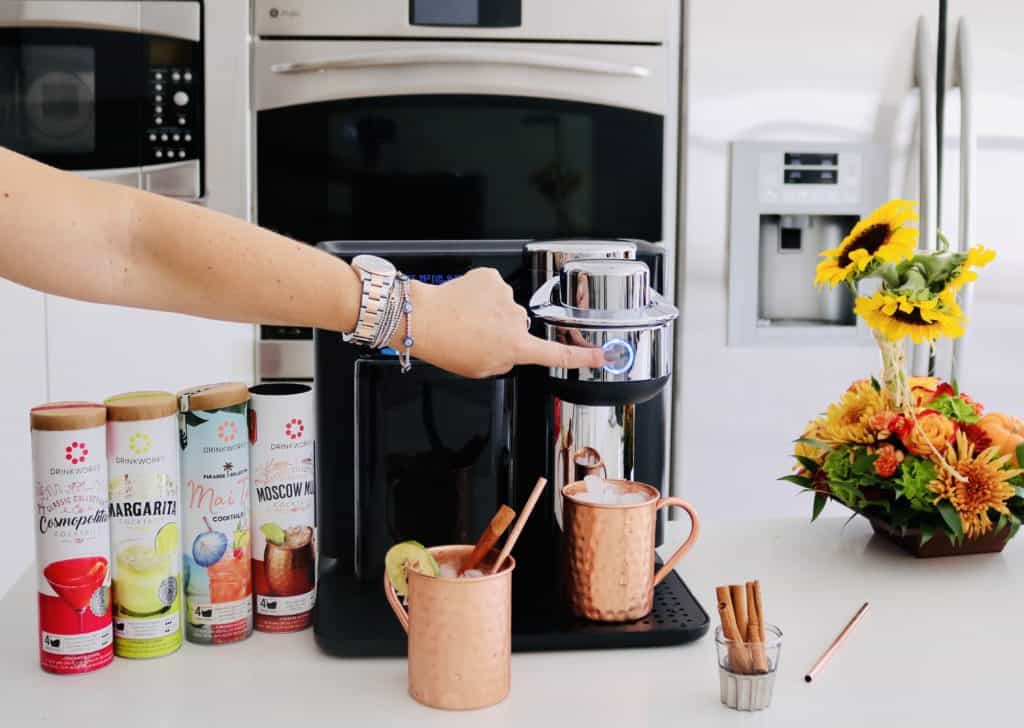 Every cocktail pod is filled with real ingredients and natural flavors, including alcohol. With the touch of a button, drinks come out ice cold, refreshing, delicious. No complicated recipes, exotic ingredients or mixology courses are needed. And there is so much variety! From Margaritas to Moscow Mules, Cosmos to Mojitos to Mai Tais, there are over two dozen drinks available, including special seasonal cocktails.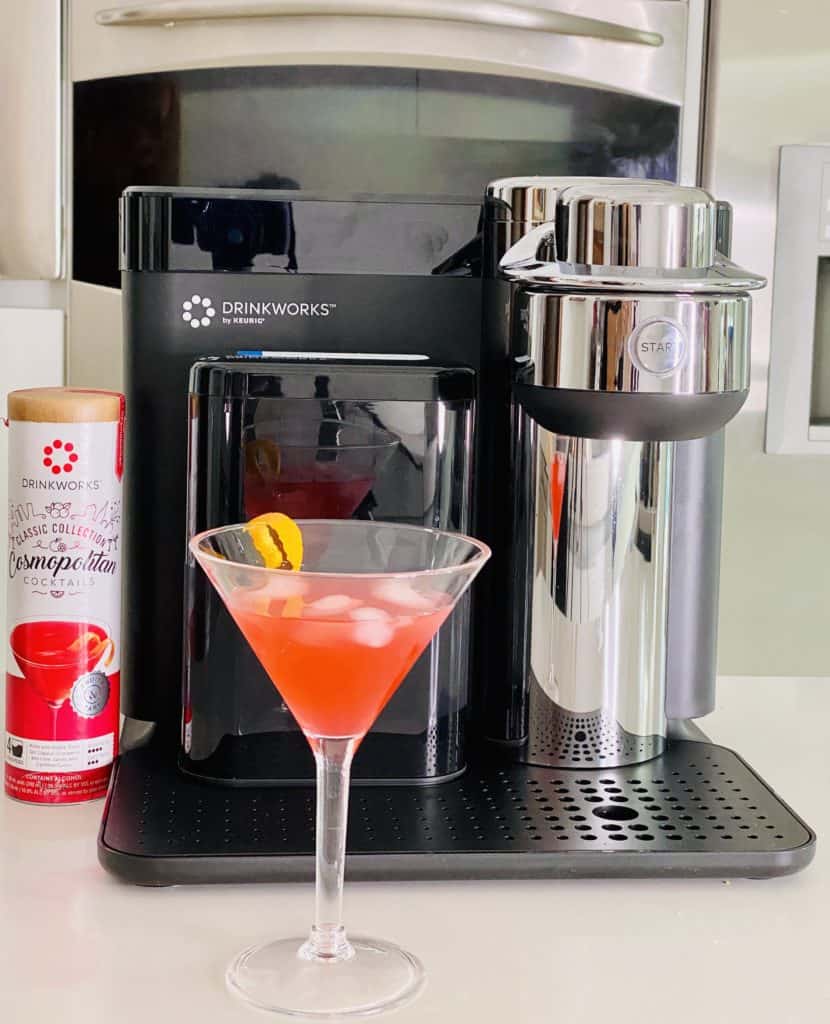 Bonus? No need to buy all of the expensive mixers or keep a full bar stocked to ensure you have the right ingredients or cocktails to cater to your guests' preferences. I do suggest looking at the presentation suggestions in each pod package, so your drinks truly look pro. For example, I garnished Cosmopolitans with a sliver of orange peel and Moscow Mules with a lime wedge. Another tip: if you add ice to the water container, it will chill faster.
It is so great to celebrate at home and these Cocktails by Keurig will make entertaining during the holidays so much easier. Depending on the drink, it only takes from 30-60 seconds to make your cocktail. Just add garnishes and special finishing touches, like mint, lime or cinnamon sticks and watch how an ordinary night at home turns extraordinary.

How to get the Drinkworks Home Bar
This machine is already a great deal if you consider how much we usually spend during a night out. I love it and know you will too.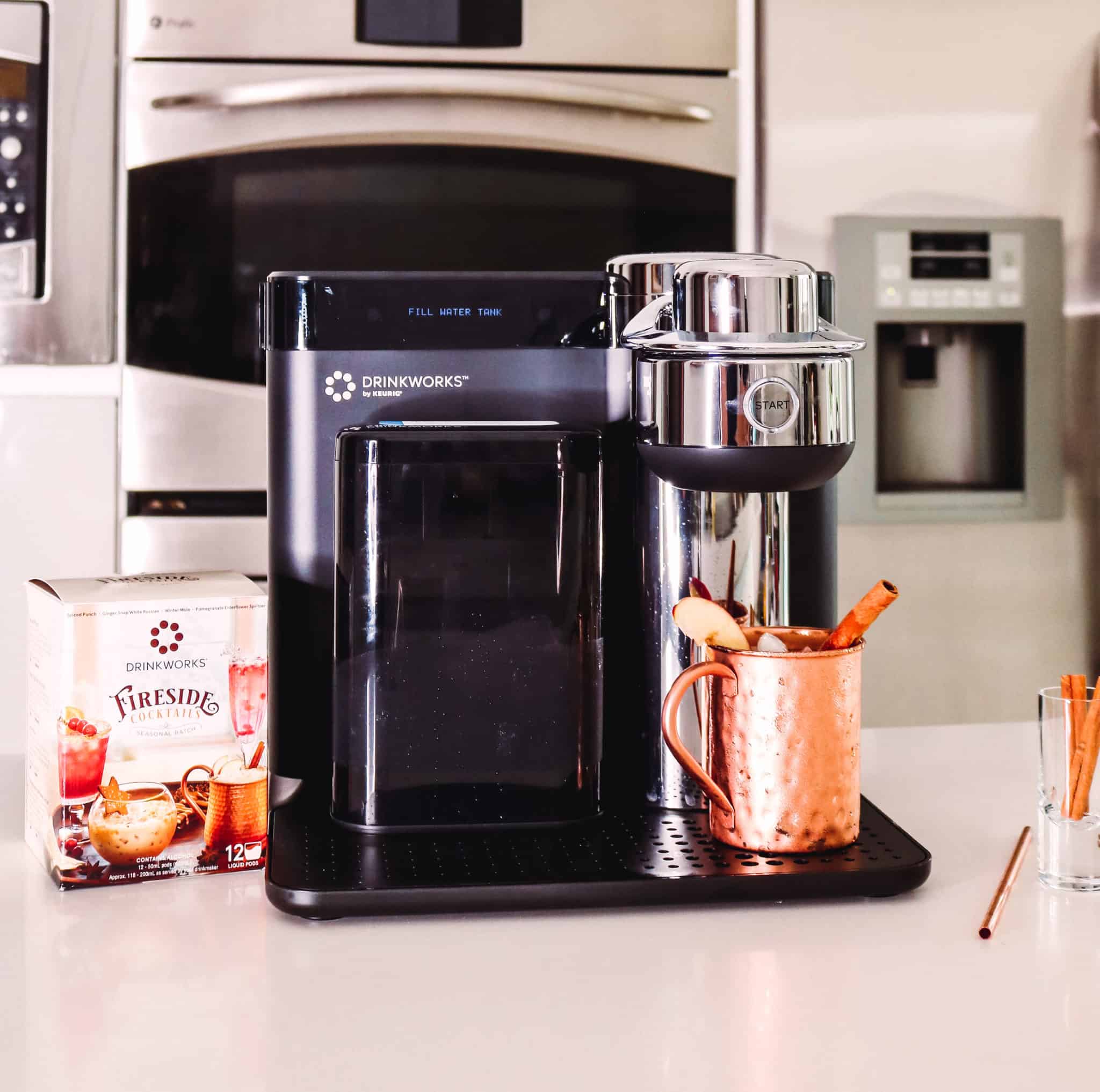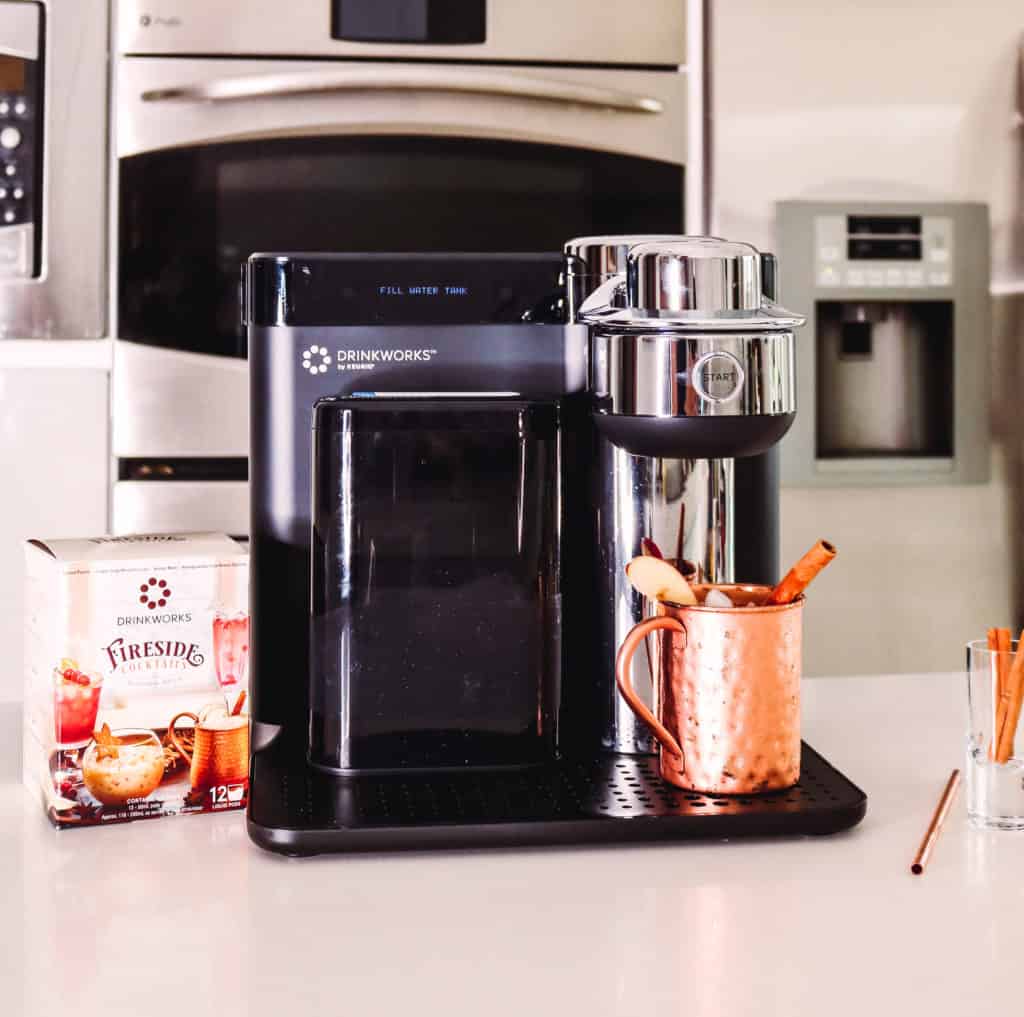 Also, there is special Holiday pricing for Miami, Florida residents with an exclusive promotion! Save $100 off purchase price at checkout online by using promo code: MIA. Plus, get free shipping.
Visit Drinkworks.com to learn more. You can also get the new seasonal Fireside Collection pods, which include Ginger Snap White Russian, Pomegranate Elderflower Spritzer, Spiced Punch, and Winter Mule.
Press. Play. Enjoy!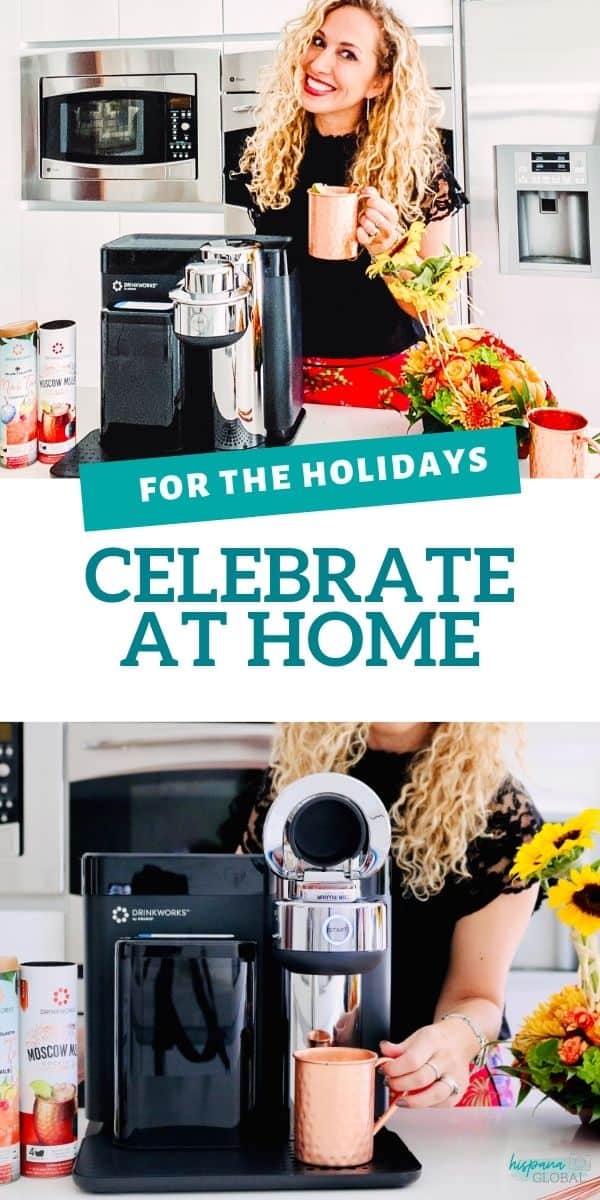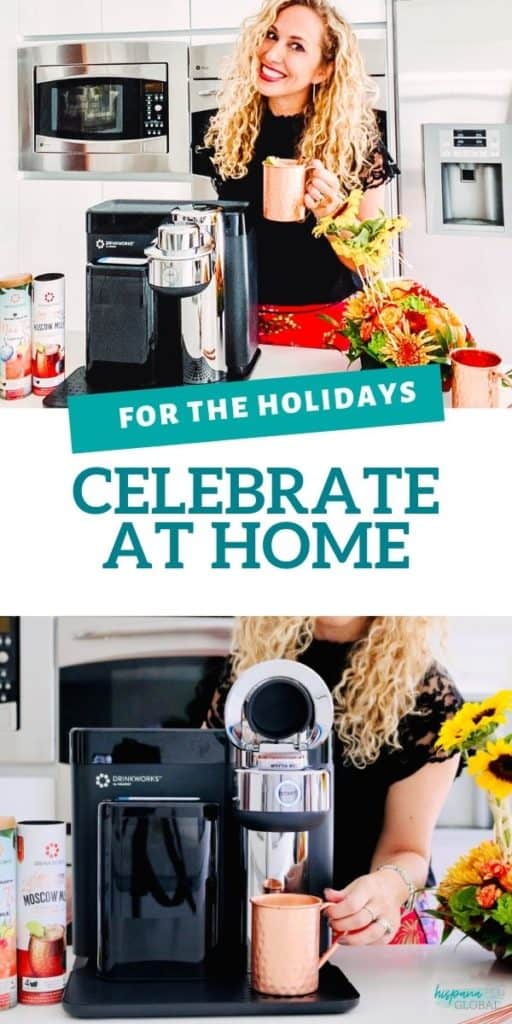 Special thanks to Drinkworks Home Bar by Keurig for sponsoring this post.