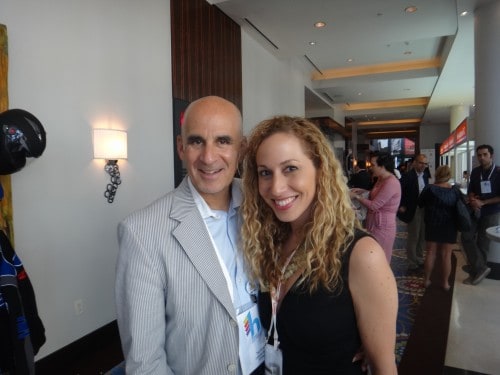 Hispanicize 2013 promised to be the biggest social media event in the Hispanic world and it surpassed expectations. Over 1200 social media influencers, journalists, bloggers, agencies, brands, filmmakers, marketers and music industry professionals attended the sessions, screenings and parties between April 9-13. Brands such as Target, Sherwin Williams, McDonald's and Tide all sponsored special events for Latino bloggers. Disney shared some of its magic by surprising everybody during lunch with a special appearance by Mickey Mouse.
Aside from coming for the sessions, networking was the top reason attendees met at the Eden Roc during Hispanicize. It was great to see how the Hispanic market is growing and to see more opportunities for both English and Spanish speaking bloggers. The blogosphere seems to have exploded and there were many new faces.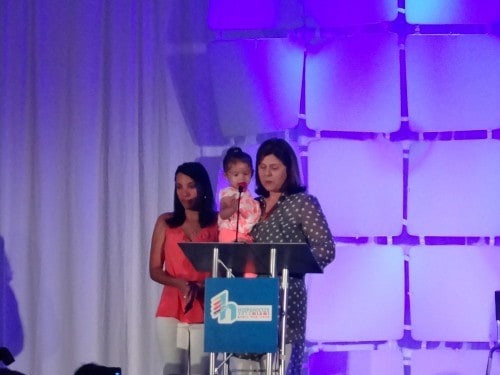 The most touching moment occured during a tribute to social media pioneer Louis Pagan during Saturday's Latinovator luncheon. There wasn't a dry eye in the house when Louis' widow, Yolanda, was on the stage with their two young daughters. Then Cristy Clavijo Kish from Hispanicize and LosTweens.com announced the creation of a scholarship fund and Procter and Gamble matched the initial donation. It was a very emotional moment for Yolanda Pagan and everybody who knew Louis. Afterwards, George "Urban Jibaro" Torres received a special award for all the good he has done to the community and how he helped create the fund for Louis Pagan's daughters.
[imagebrowser id=14]
There were many opportunities to interact with brands and agencies, which for me was great. I was also able to interview Giselle Blondet, Irma Martinez and Soledad O'Brien. There was an abundance of things, sessions and events to attend, so if you were wise enough to make the most out of your time, Hispanicize offered you the unique opportunity of meeting face to face, learning about the market and also having fun. That's why I say Hispanicize 2013 was bigger and more intense than ever. I can't wait for next year.