Hilarious Video Of Toddler Teaching His Brother How To Escape Crib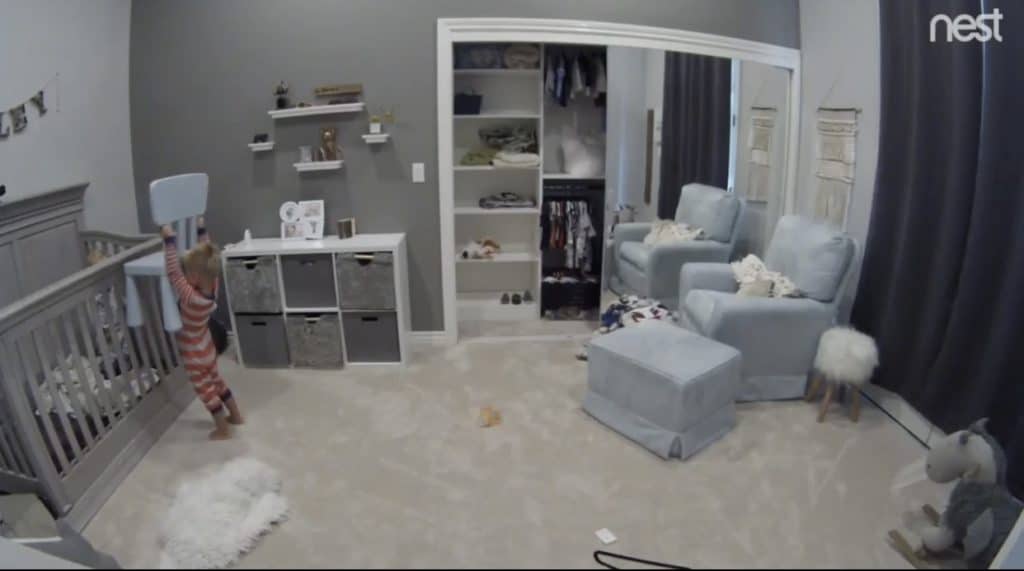 When we saw this video of a toddler teaching his baby brother how to get out of the crib, we couldn't stop laughing. They are definitely #siblinggoals. Just look at the complicity between the two boys! It's also so touching to see how the older brother was cheering the younger one so he could escape the crib to play with him.

The adorable pair was caught on camera by their parents, when they reviewed footage from their Nest system. Youtubers and parents Bryan and Missy Lanning have over two million loyal fans on their channel Daily Bumps. Their son Ollie wanted to rescue his brother Finn from the crib so they could play together.
The video brought me memories of when my own children were young. My oldest son, who was four years old, taught his one year old sister how to climb out of the crib by herself. I had no idea of ​​what they were up to until one morning I found my little girl's face next to my bed saying "Hello!" I almost had a heart attack. I should have imagined back then that my daughter would be very athletic and that she would love gymnastics.
What did you think of Ollie and Finn's video? Do you know other mischievous siblings?