Have a great hair day with this secret from Daisy Fuentes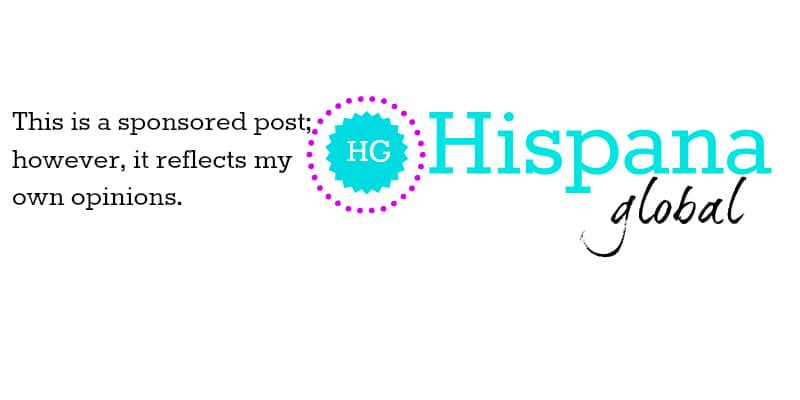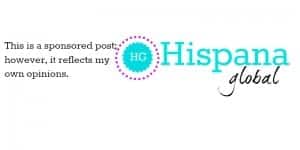 A great hair day is much easier to achieve than you think, especially if you're looking for a glamorous look inspired by the stunning Daisy Fuentes. A few days ago I discovered one of her tricks: extensions that are very easy to put on and don't damage your hair. Best of all: they look very natural. They're called Secret Extensions and come with a headband that you cannot even see. You can buy them on the internet and each extension costs about $40.
Believe it or not, I have never used extensions. I have long hair and tons of volume, so I had not felt the need to. Also, I'm usually running from one place to another and extensions just sounded very complicated. I decided to participate in a campaign to try Secret Extensions because the product looked very easy to use and I like beauty tips that do not require you to be an expert. Honestly, we're so busy that we need to simplify things in our lives rather than complicate them. However, as a curly-haired gal, I can only wear these extensions when I'm wearing my hair straight or wavy.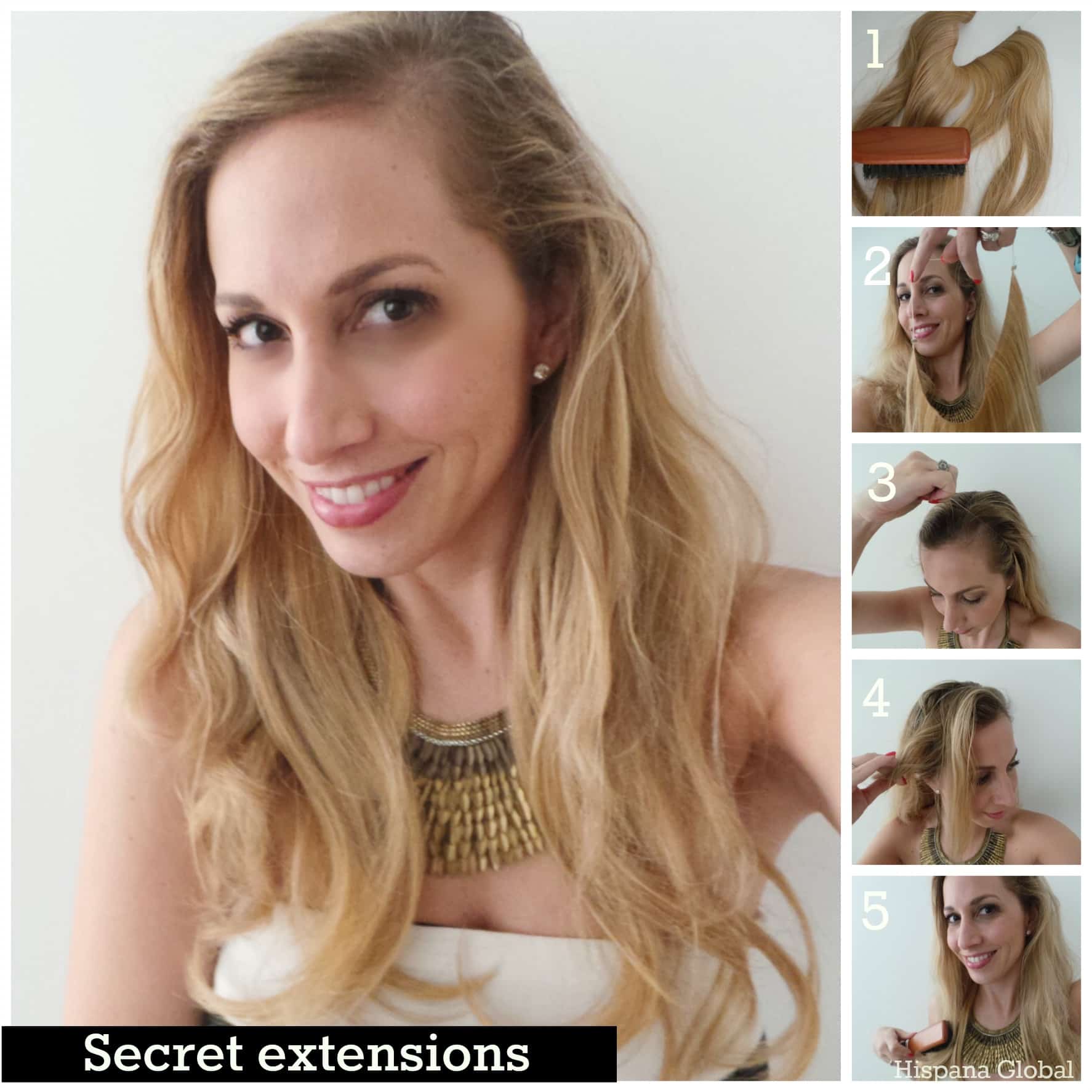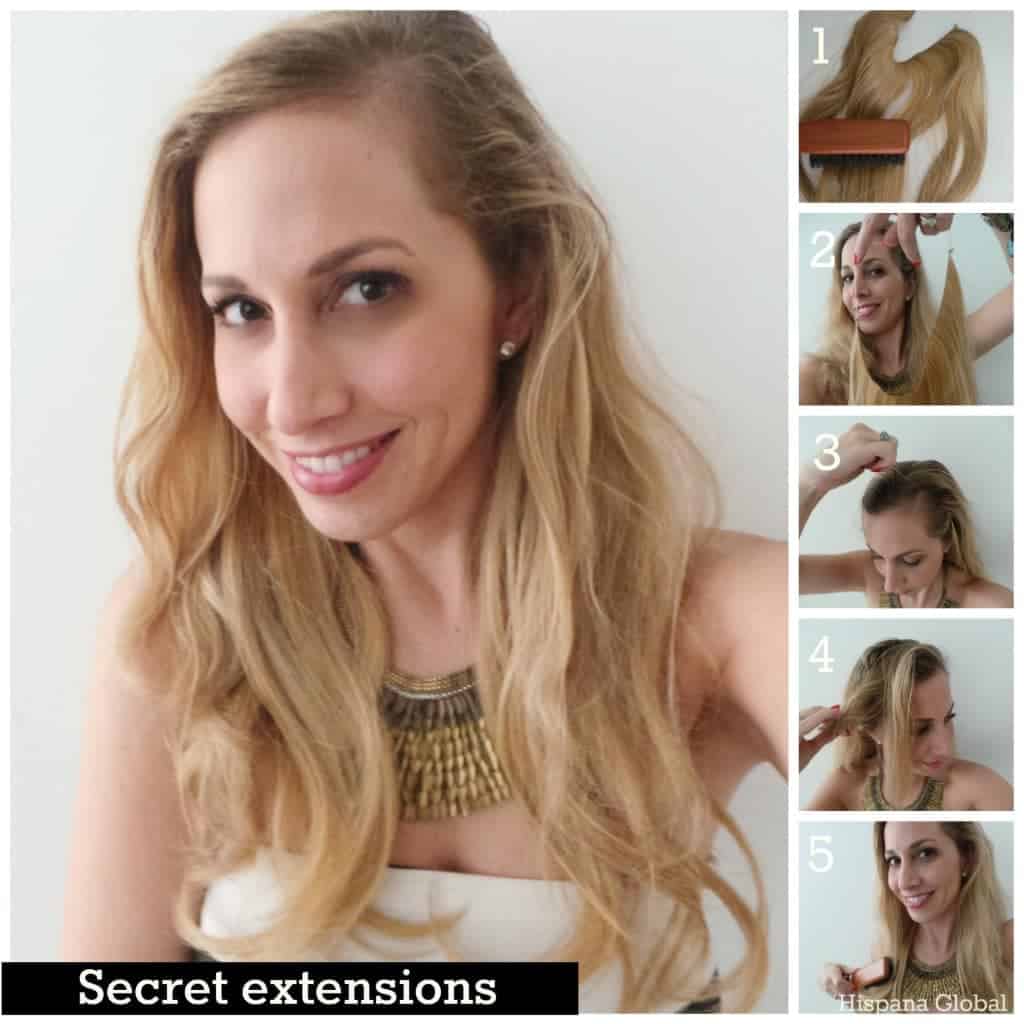 The other day brought the perfect opportunity to try out Daisy Fuentes' secret to long, frizz free hair. I didn't have enough time to wash my hair and I had a blow dry that was beginning to puff up due to the humidity in Miami. I needed a quick fix to attend a summer event and I decided to wear the extensions. In less than five minutes I managed to fix my hair without assistance. The result was very bohemian, relaxed and was perfect for the summer event I was attending. Best of all: nobody noticed that I was wearing extensions but two people told me how much they loved seeing my hair so long.
How to wear Secret Extensions
Although there are many online instructions and videos, you can wear Secret Extensions in minutes just by following these 5 steps:
Take the extension out of the bag.
Brush if necessary.
Grab the headband and put it on your head with the hair on your nape area.
Pull out hair strands with your fingers so you can brush the hair over the headband to "hide" it even more.
 If you want your natural hair to mesh even better with the extensions, just brush together.
Honestly, it's super easy. And if you're wondering about how difficult it is to take the extensions off, just check out how Daisy Fuentes does it in this video:
Finally, here's another tip: use more than one extension to give even more body to your hair. Are you tempted to try out hair extensions?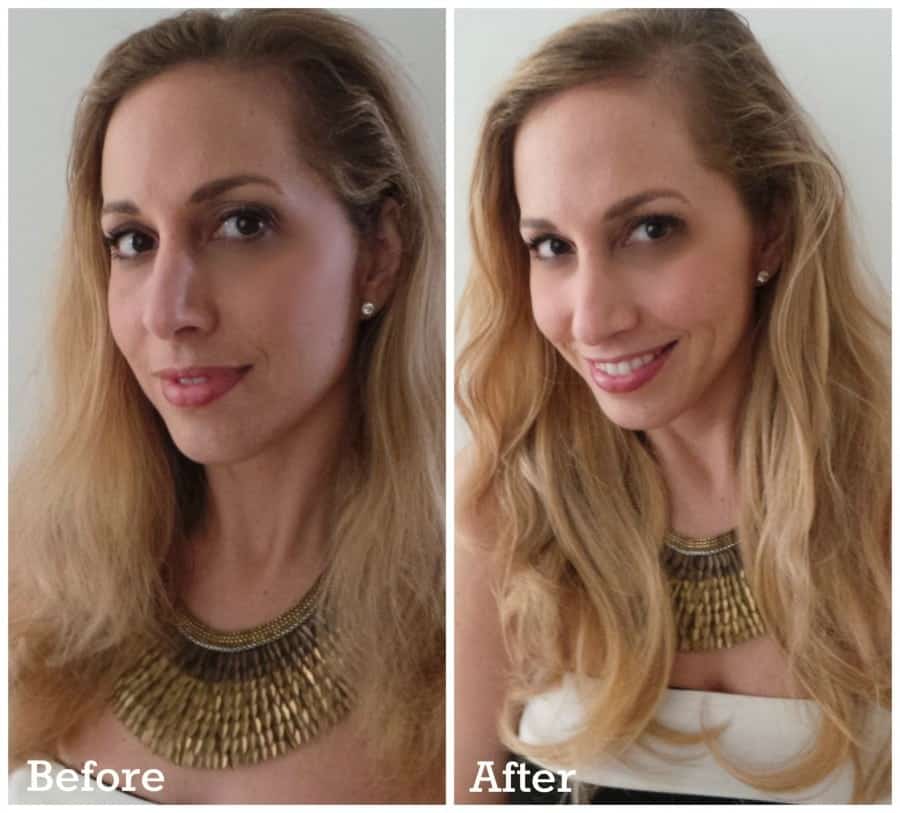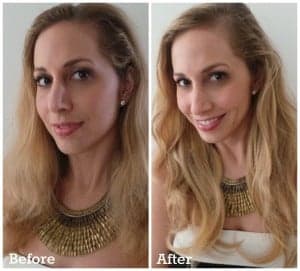 Encuentra este artículo en español aquí
Disclosure: as mentioned above, I am collaborating with Secret Extensions on a paid campaign and have also received product samples. However, everything I wrote reflects my honest opinion.