Graduating College Debt-Free Is Possible
It's a dream for many students: to graduate college debt-free. What many parents don't know is that they can help make that dream a reality without having to win the lottery. If you start planning when your children are young, your money can go a long way.
When I became a mom 15 years ago, my husband and I both agreed we wanted to ensure our son would be able to get a college education. We did our research and enrolled in the Florida Prepaid College plan, with whom I'm collaborating. For us, it was important to know that we could save for his higher education each month. That way it made it more manageable, especially once our daughter was born.
Aside from a college education, we have another wish for our children. If possible, we want them to avoid relying on loans and debt to be able to go to college. Above all, we not only wish to give them the tools a higher education brings, but also the freedom that comes with a fresh start once they graduate and enter the workforce.
It has taken many of my friends years, even a decade, to repay their student loans. I've seen the stress it added to their monthly budget. Sometimes it meant they chose a job they did not enjoy because it paid better than the one they loved. This is why graduating from college debt-free is one of my wishes for my children.
How Florida Prepaid can help you avoid student loan debt
Student loan debt has reached $1 trillion of debt in the U.S.A. This is insane! College costs keep rising and now that my son is just a couple of years away from graduating, the numbers stress me out.
However, it does give me peace of mind that we did the 4 Year University Florida Prepaid plans for both of our children. That means that if they enroll in a Florida college, it's already paid for. I know other families have opted for a 529 Savings Plan. Find out which route is best for you and your family, but my advice is to avoid delaying your decision.
If you didn't know about this option, don't worry. You can still enroll. Open Enrollment ends at the end of February! Hispana Global readers get a special $25 discount if you enroll through this link and use promo code Global1718. Keep in mind that a Prepaid Plan can be purchased for a child in 11th grade or below. All ages are eligible for a 529 Savings Plan. The amount covered by the plan can also be applied to other schools nationwide. Pricing depends on different factors, but you can find a calculator here.
Don't think it's too late to make smart financial resolutions and decisions for this year. Set a reminder each day to look into your options, seek expert advice and then act on it. After all, you can give the gift of graduating from college debt-free to your child. It's not just a dream, but a real possibility.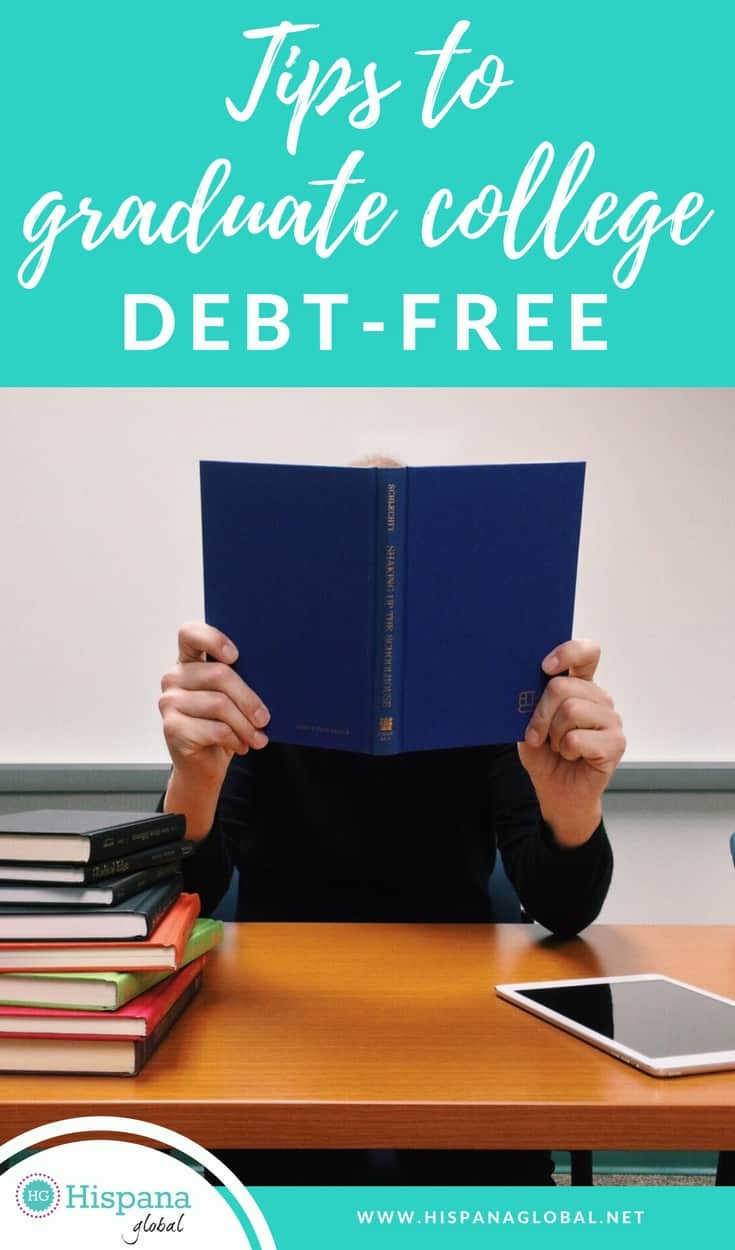 Disclosure: this post is part of a sponsored collaboration with Florida Prepaid. All opinions are my own.