Global warming and climate change: a reality that needs addressing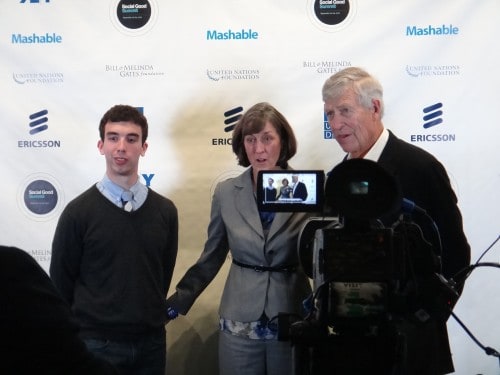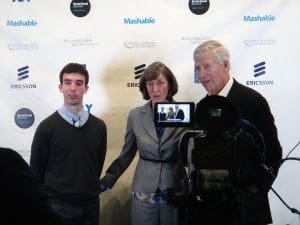 Bad weather affects everybody. We are seeing patterns change, storms get deadlier and extreme weather events that happened once in a while seem to be becoming more and more common. As a mother, it worries me. Global warming for me is a reality and I felt the need to do something. Even before I saw the devastation brought upon by Sandy, which not only affected the NE but also Haiti and Cuba.
In September I went to New York City as a UN Social Good Fellow after collaborating with Shot@Life and the amazing bloggers who were a part of Blogust. I got to attend the Social Good Summit and I came back inspired to continue lending my voice to the causes that I feel are making an impact every single day. In many ways, Hispana Global is my way of reflecting that you can use social media for social good while still staying true to your community, your interests and your life.
While I was at the Social Good Summit, I listened to Climate Reality's CEO, Maggie Fox, and learned more not only about climate change and global warming, but also about their annual event called 24 Hours of Reality. I met her and the rest as they say is history. I am excited to be a part of this live broadcast and tremendously honored to be one of the hosts of 24 Hours of Reality: The Dirty Weather Report, along with Sarah Backhouse, Jenni Hogan, Jim Castillo, Vanessa Hauc, and Sam Champion. Since it is broadcast live on the Internet, it's an event that anyone can attend, no matter where they are.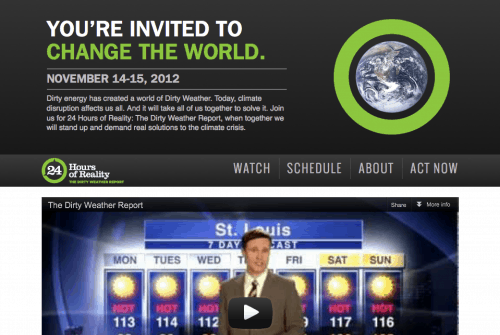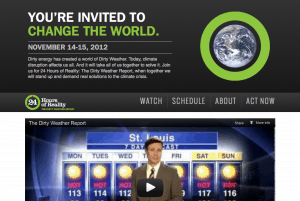 What is 24 Hours of Reality
Taking place over 24 hours, 24 Hours of Reality will put a spotlight on every region of the globe — featuring news, voices, and multimedia content across all 24 time zones. Every hour will be different. You'll hear from experts, musicians, comedians, and everyday people about the impacts of climate change on their lives and homes. It starts at 8 p.m. Eastern time on November 14th and during 24 hours you will be able to learn more about climate change, global warming and be inspired to ask for solutions. Because there is so much we can do and we can all take baby steps.
Former Vice President Al Gore will kick off 24 Hours of Reality and will also conclude it with a presentation on November 15 at 7 p.m. Eastern Time.
How can you tune in to 24 Hours of Reality?
The live broadcast is accessible to anyone with an Internet connection and viewable on www.climaterealityproject.org or on smart phones and tablets. I also embedded the live video player below.