Glamorous 70's hair is modern once again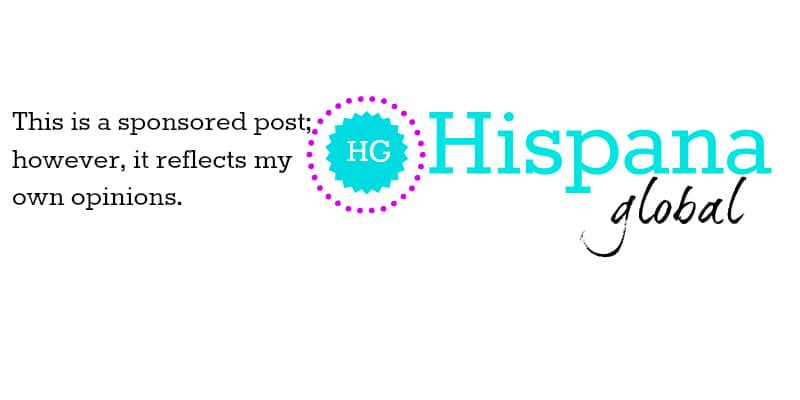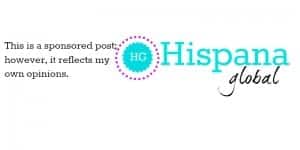 Throwback Thursdays are a great excuse to bring back what works, and style is no exception. As I mentioned a few days ago, I'm super excited to be partnering with  TRESemmé and to be able to show you step by step how I adapt hairstyles from my past to make them look fresh. To follow the conversation on Twitter and Instagram, just use #TRESThrowback and #TBT.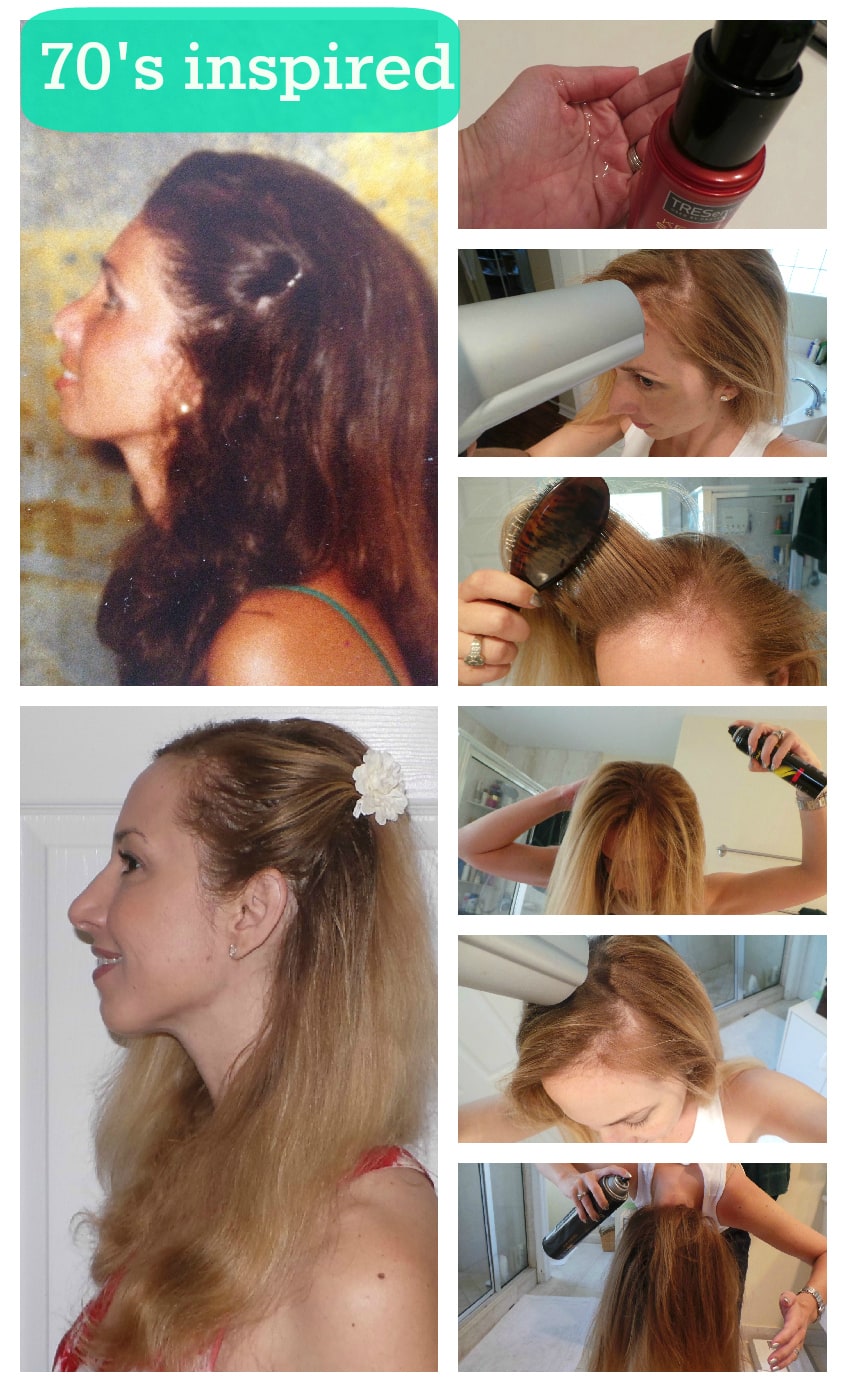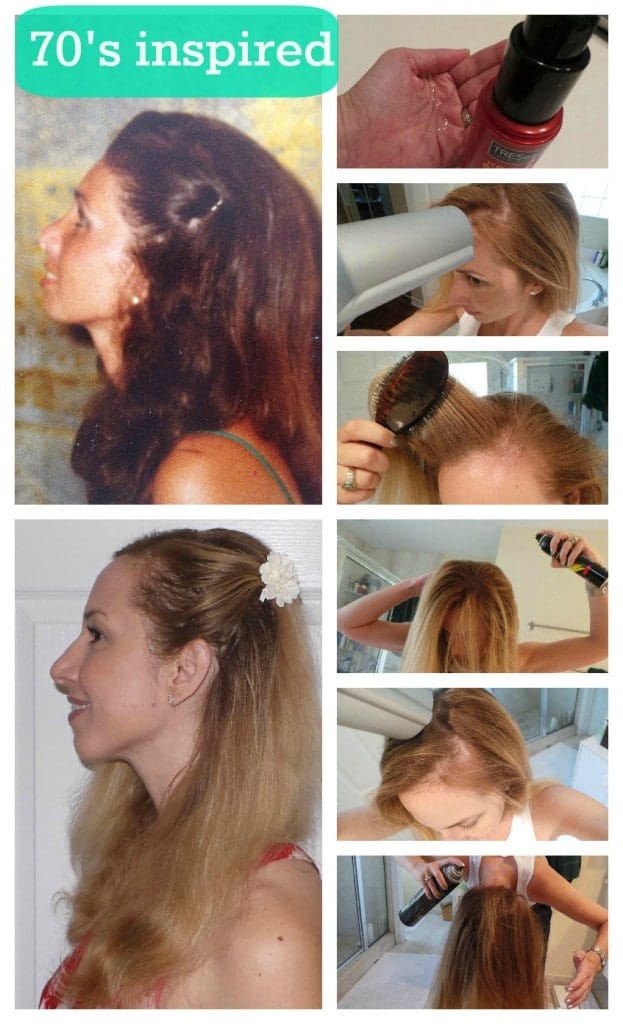 My first Throwback Thursday tutorial is classic and was inspired by none other than my beautiful mom.  Last time I visited her in Chile, where she lives, I saw this photo and felt I had to have it. So, I brought it with me. Of course now she knows that I took it, but she's not angry or anything. She was actually quite excited to see how I managed to recreate her look, given that my hair is much curlier than hers.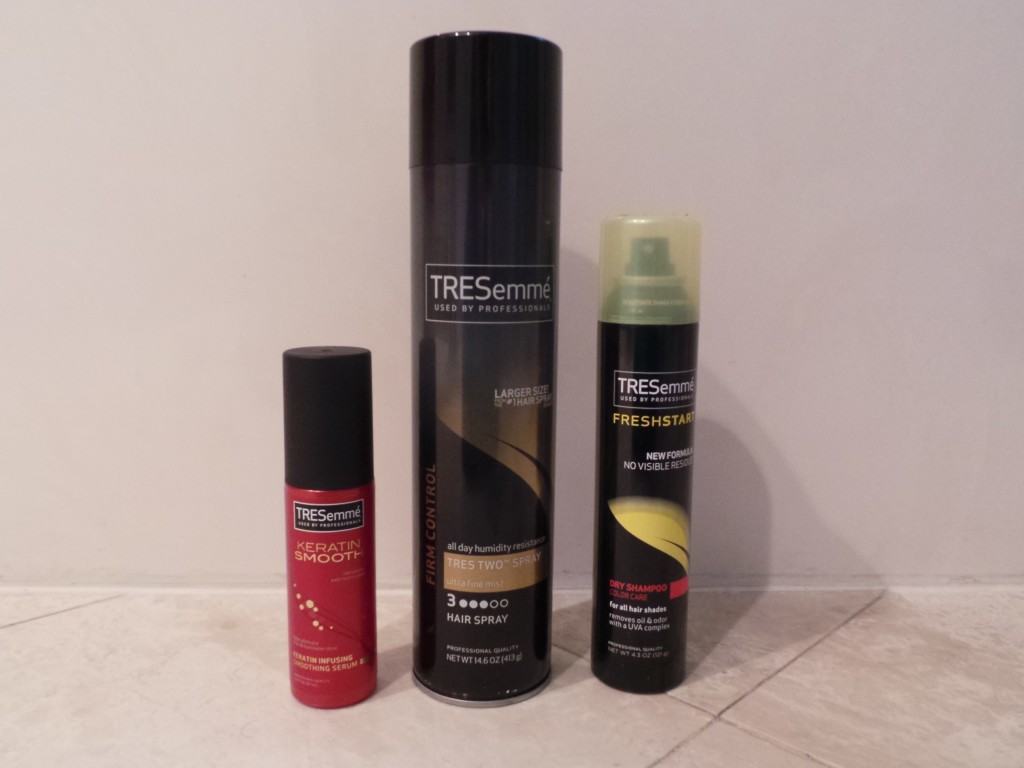 Here's how I recreated her look from the 70's:
1. First, I washed my hair with TRESemmé Keratin Smooth Keratin Infusing Shampoo & Conditioner ($4.99 each) which provides a foundation of sleek, nourished hair.
2. I then towel dried my hair and applied the TRESemmé Keratin Smooth Keratin Infusing Serum ($4.29) smoothing my locks and eliminating any frizz my hair may have.
3. Next, I blow dried my hair using a big round brush, being careful to give it volume at the crown. Once it was dry, for extra volume at the roots, I sprayed TRESemmé Fresh Start Color Care Dry Shampoo ($4.79), left it alone for a minute and then did a quick blast with the blow drier.
4. I flipped my hair upside down, brushed it and then applied TRESemmé Tres Two Ultra Fine Mist hair spray ($3.49). I flipped my hair back and then applied hairspray to seal the style and avoid frizz. It dries quickly and gives you a flexible hold which is perfect for this style.
5. To pull my hair away from my face, instead of using a comb like my mom did, I used a bobby pin with a flower for a summery look.
It probably would have been faster to simply use a straightening iron to get rid of my curls, but I opted for a blow out instead to get as much volume as possible. If this look inspires you to try out a seventies look, please share. I'd love to see what you did for Throwback Thursday!
Disclosure: This posting is sponsored by TRESemmé, a product by Unilever, but all ideas and opinions are my own. 
To see more hair tutorials, visit TRESemmé's YouTube channel  and share with me your Throwback Thursday hair-do on Twitter and Instagram by hashtagging #TRESthrowback and #TBT on your pic! Can't wait to see them!