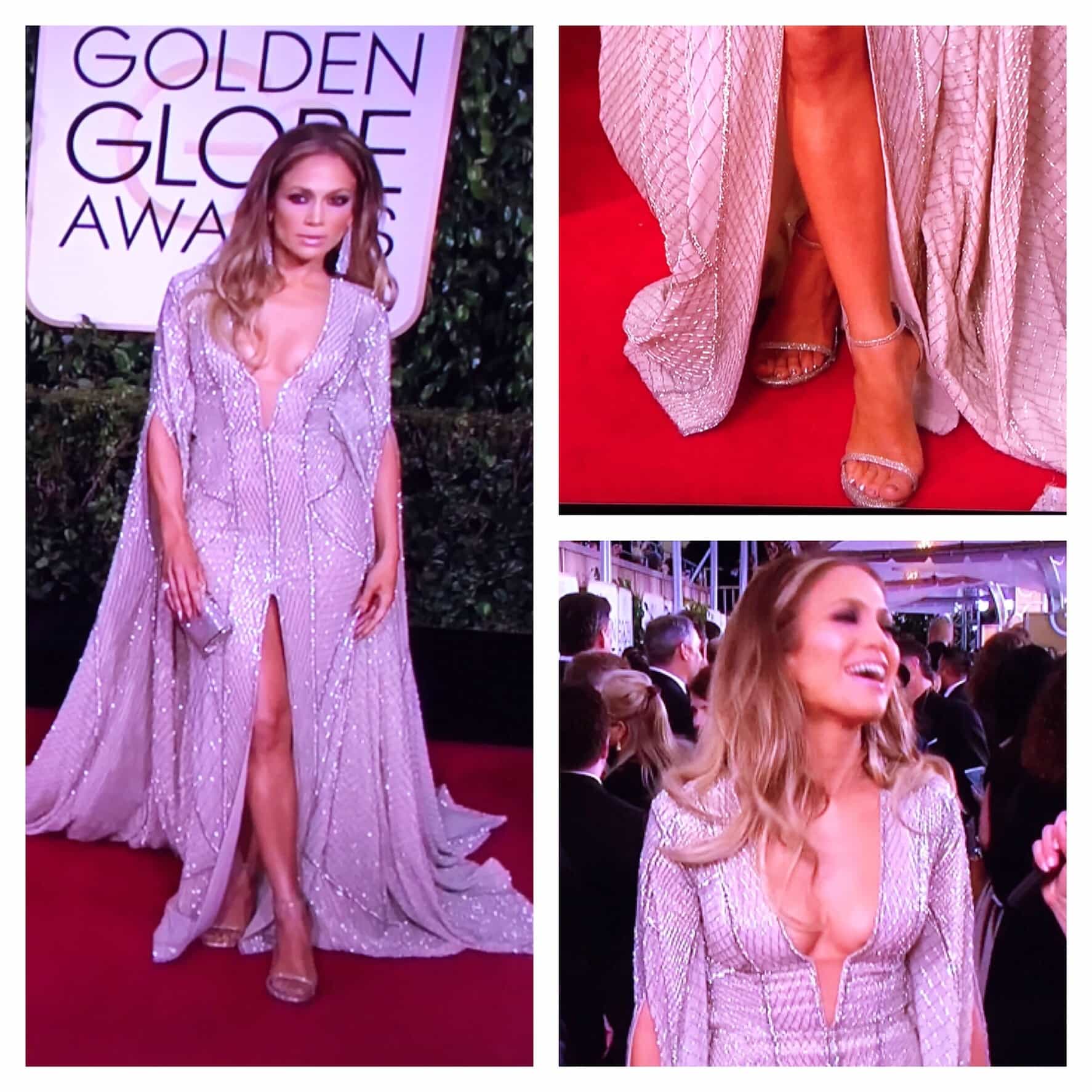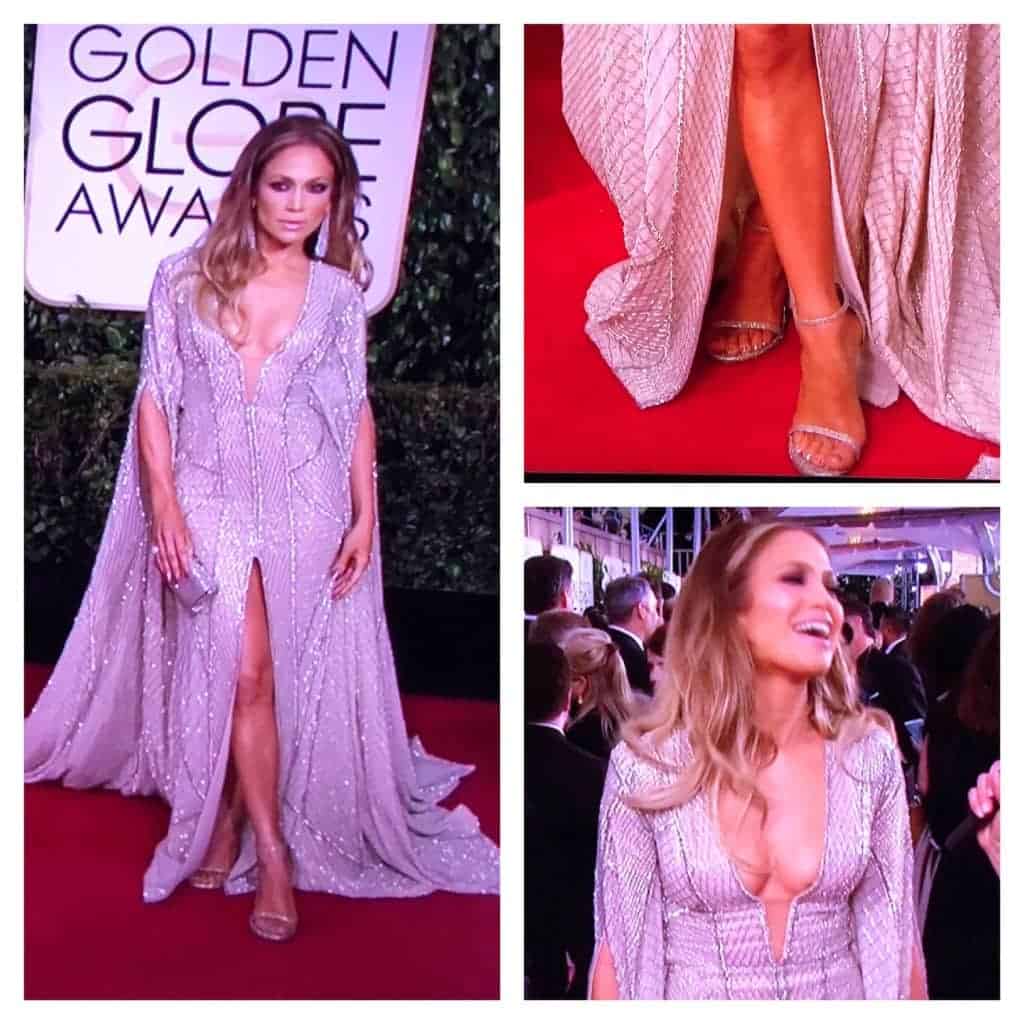 Jennifer Lopez looked stunning in her custom Zuhair Murad dress walking down the 2015 Golden Globes' red carpet. Some loved her beaded dress, which JLo herself said was very heavy, while others weren't crazy about it. What everybody agreed on was how gorgeous her hair looked and we have the inside scoop on how to get her look.
Her hairstylist Lorenzo Martin took one look at Jennifer Lopez's gown and he immediately thought of Sha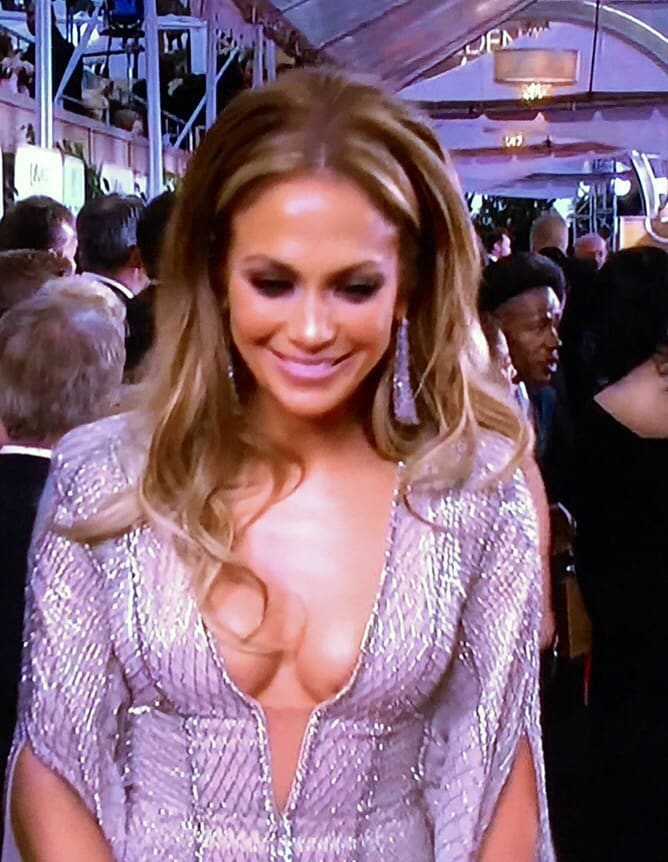 ron Tate, who became his inspiration for the look.
How to get Jennifer Lopez's Golden Globes hair
STEP 1: Lorenzo washed Jennifer's hair with L'Oréal Paris Advanced Haircare – Volume Filler Thickening Shampoo and Conditioner ($4.99 each). On damp hair, he sprayed L'Oréal Paris Advanced Hairstyle Boost It High Lift Creation Spray ($4.99).
STEP 2: To amp up volume, Lorenzo applied L'Oréal Paris Advanced Hairstyle Boost It Volume Inject Mousse ($4.99) on damp hair and began to blow dry with a round brush.
STEP 3: Lorenzo set Jennifer's hair in 1" hot rollers for about an hour. Jennifer then flipped her hair over and Lorenzo brushed her hair out.
STEP 4: He began to tease the crown while spraying L'Oréal Paris Elnett Satin Hairspray Extra Strong Hold ($14.99).
STEP 5: To complete the look, Lorenzo used a comb to split a front portion of Jennifer's hair down the middle and secured behind her ears with a few bobby pins.
Tip: To get a similar hair color as Jennifer's use L'Oreal Paris Mousse Absolue in Pure Light Brown.
Encuentra este artículo sobre el peinado de Jennifer López en español