Get Jennifer Garner's romantic SAG Awards 2014 makeup
Actress Jennifer Garner  was one of the 2014 SAG Awards best dressed stars with her gorgeous custom Max Mara gown, which she complemented with a relaxed updo and soft makeup.  The SAG Awards nominee for her role in "Dallas Buyers Club" looked simply stunning. Hair stylist Adir Abergel created the romantic and undone updo, while makeup artist Fiona Stiles told us what inspired her and which products she used from Neutrogena. 
"I used a plum shade on her eyes because I love the way it brings out the green in Jen's eyes. It was a soft touch of plum on the upper eyelid and a little underneath the lower lashes," said Fiona Stiles. "I used black eyeliner aliong the upper lashline and extended it a bit on the outer corners with a great deal of black mascara on her lashes," explained Stiles.
To complete Jennifer Garner's look, her makeup artist applied a rose blush to her gorgeous cheekbones and applied a berry lip color. "It was a soft, pretty and romantic makeup look that complemented her hair and navy blue dress," said Fiona Stiles. You can get all the details about which products she used in the photo below.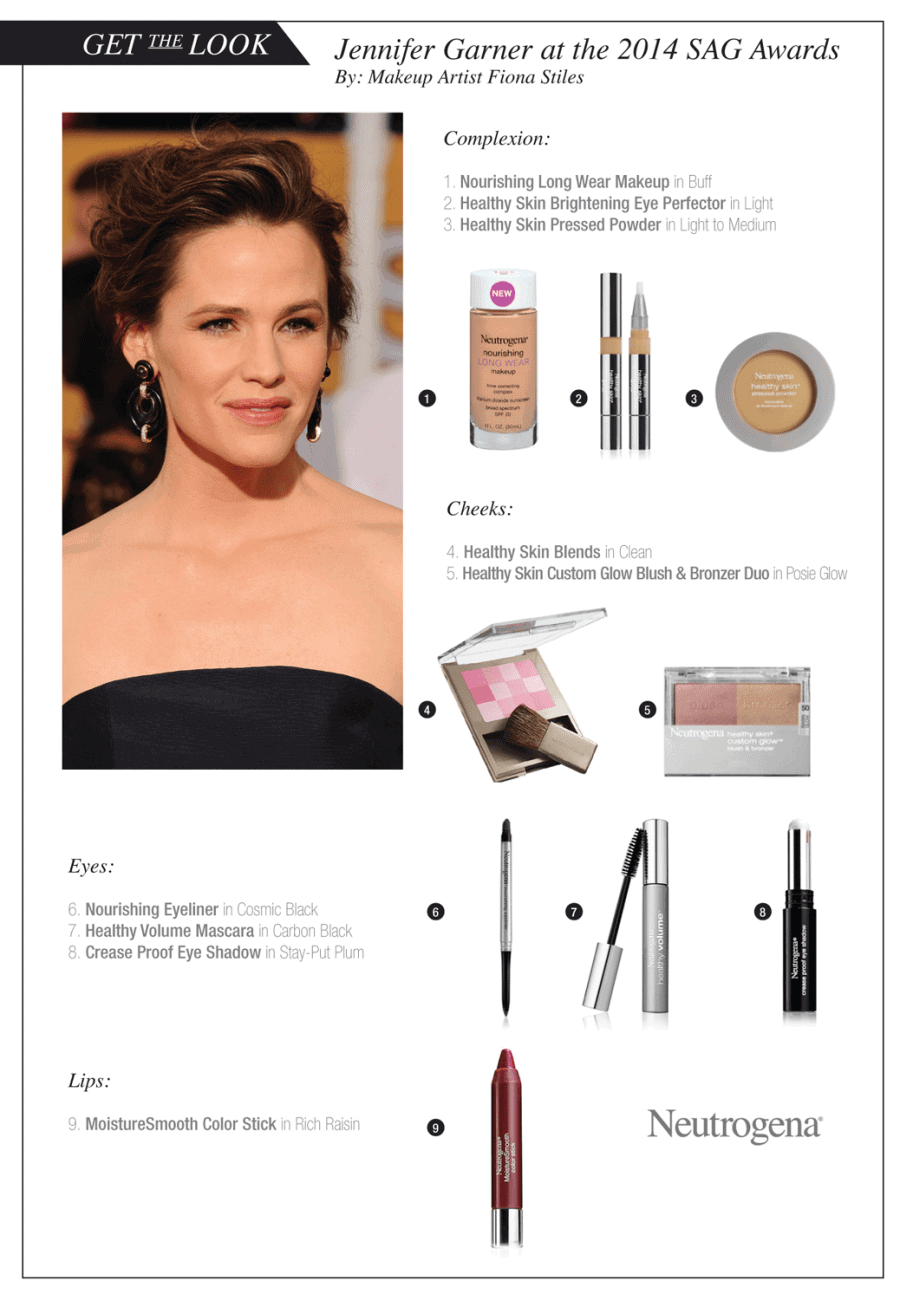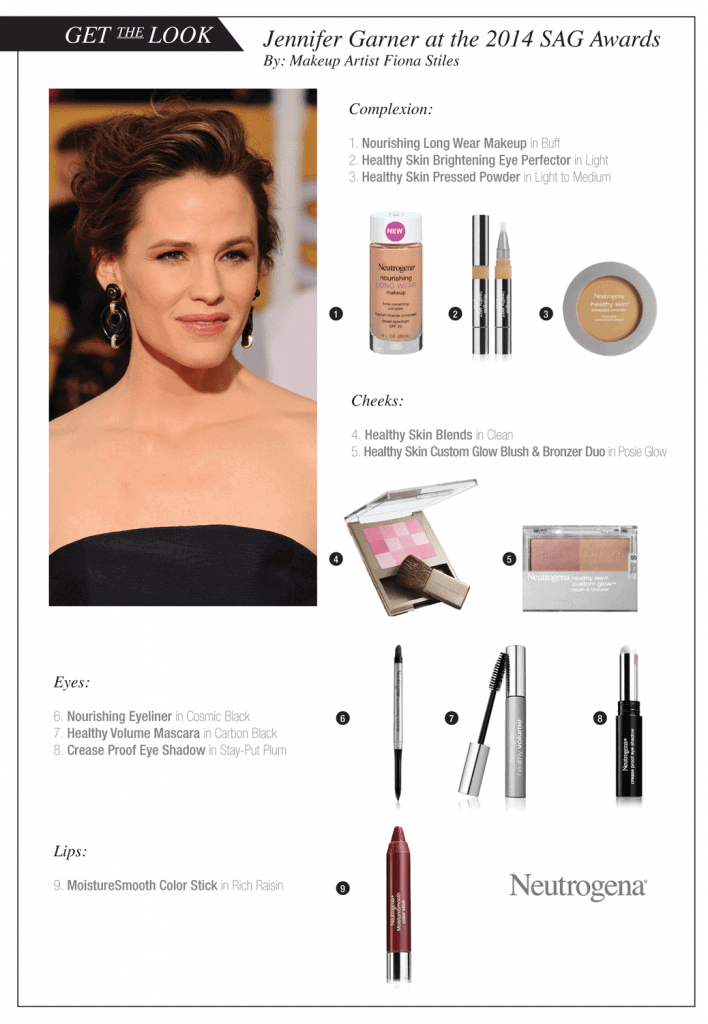 Averigua los detalles del maquillaje de Jennifer Garner aquí