How To Get Golden Globes Winner Gina Rodriguez's Makeup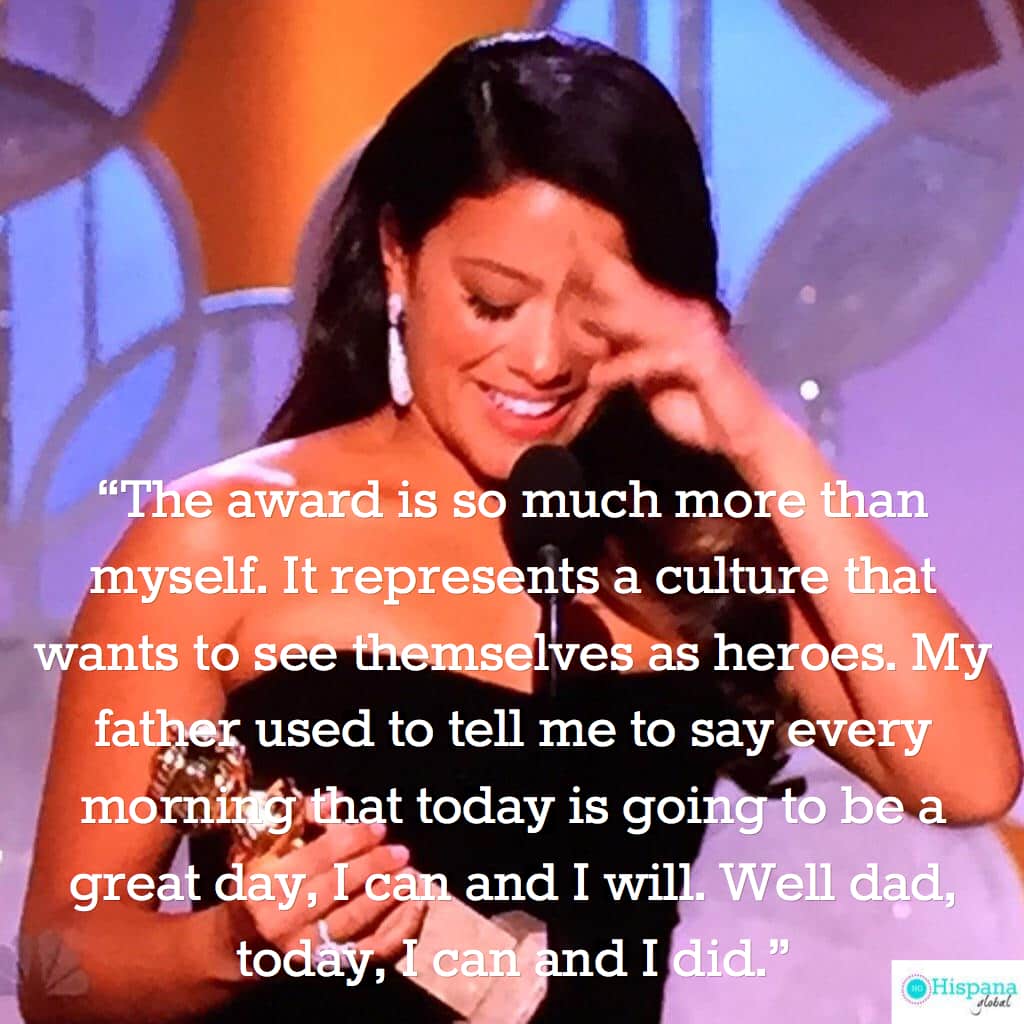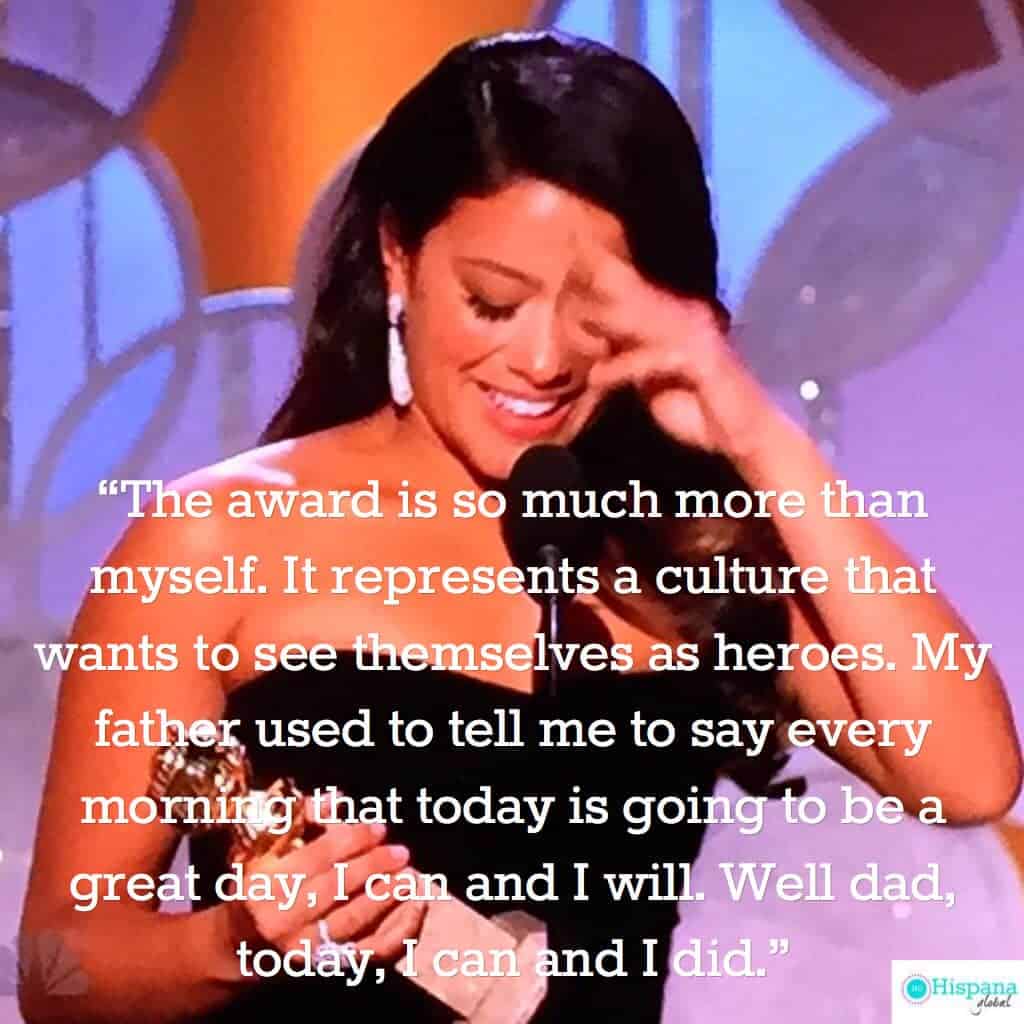 Gina Rodriguez brought us to happy tears during the Golden Globes with her beautiful speech when she won the Best Actress in a TV Series, Musical or Comedy award while looking as lovely as ever. If the CW's "Jane the Virgin" star inspired you to not only achieve your dreams but to also glam up a bit, we have all the details on how to get her makeup.
For Gina Rodriguez's makeup, artist Jenna Anton was inspired to bring out the essence of her personality,  described as, "fun, flirty and comfortable in her own skin." Gina's skin naturally glows, so she created a warm matte sunset look for the eyes. It was a beautiful complement to her classically elegant Badgley Mischka black gown.
Gina Rodriguez Golden Globes makeup step by step 
For the eyes, Jenna applied a warm matte yellow shade from the lash line to brow. Tip: Jenna always starts off with the eyes and ends with skin.
Jenna lined the lash line with L'Oréal Paris The Super Slim by Infallible Eyeliner ($8.95) starting with a thin line from the inner corner of the eye and then gradually thickening it with a small wing at the end.
For the lashes, she applied a few individual lashes at the outer end of the eye to elongate the lashes, then applied L'Oréal Paris Voluminous Butterfly Intenza Mascara ($8.99).
Jenna used a combination of L'Oréal Paris Infallible Eyeshadow Crayon in Enduring Rose and Everlasting Gold ($7.99) and blended in the inner corner of the eyes.
She went for a full and fluffy fresh brow using L'Oréal Paris Brow Stylist Plumper ($7.99). Tip: Use a color that is lighter than your natural hair so the brows won't be so dark.
Jenna used a combination of L'Oréal Paris Youth Code Pore Vanisher and L'Oréal Paris Revitalift Miracle Blur to prep Gina's skin for a smooth finish.
She then applied L'Oréal Paris Visible Lift Blur Blush ($12.99) on the apple of her cheeks and layered on L'Oréal Paris True Match Blush ($10.95) over the crème blush. Tip: When applying blush create a backwards 'C' starting from the ear and moving towards the apple of the cheek and back.
Jenna used L'Oréal Paris Infallible Pro-Last Lipcolor Permanent Blush  ($12.99) on the lips.
To keep Gina's look on all night, Jenna sprayed L'Oréal Paris Infallible Pro-Spray & Set Makeup Extender Setting Spray ($16.99).