Focus on one word to guide you in 2014
As I welcomed 2014 with open arms, I resolved to do something different to reach my goals, so instead of making a list I decided to focus on one word. Usually my New Year's resolutions are abandoned a few days after I write them down, but focusing on one word seems feasible. That one word will be my guide everytime I don't know which road to choose. I'm not the only one doing this.  The hashtag #oneword is bring used all over social media and many of my friends have shared their word of choice for the new year.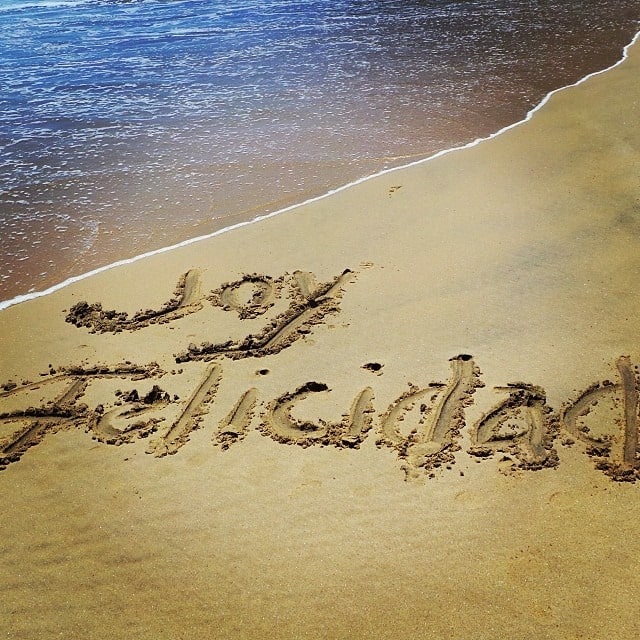 In my case, I chose joy. It's a conscious choice. Last year was the year of reinvention and consolidation for me, which meant lots of hard work. 2013 was a wonderful year but it came with a very high price tag for my family and my health because I was traveling so much. I honestly love to travel but when you are constantly going from airport to airport for work, you cannot avoid feeling stressed out. My health paid the consequences last year and in the last weeks of 2013 I seemed to constantly be battling one virus after the other.
So my biggest New Year's resolution is to focus on joy, especially on what allows me to enjoy life and my family. Because happiness is a choice and not something you casually encounter. You need to fully live and be in the good moments without spreading yourself too thin or having your mind wander in a thousand different directions. I hope that the word I chose reminds me to focus on joy rather than stress.
Since writing, sharing, helping and simply communicating with others truly makes me happy, you can be sure I'm here to stay. You'll still see me blogging and being active in social media. What surely will change is how many projects I tackle, especially if it means I have to leave my family or neglect my own health. We'll see how that goes!
Now it's your turn. What do you really want to achieve in 2014? What do you wish to focus on? Sum it up in one word and write it down. Now put it in a visible place so you are constantly reminded about your main objective for this year. In a few months we can review how well we're doing. Are you in? What's your word for 2014?