Focus less on stress during this holiday season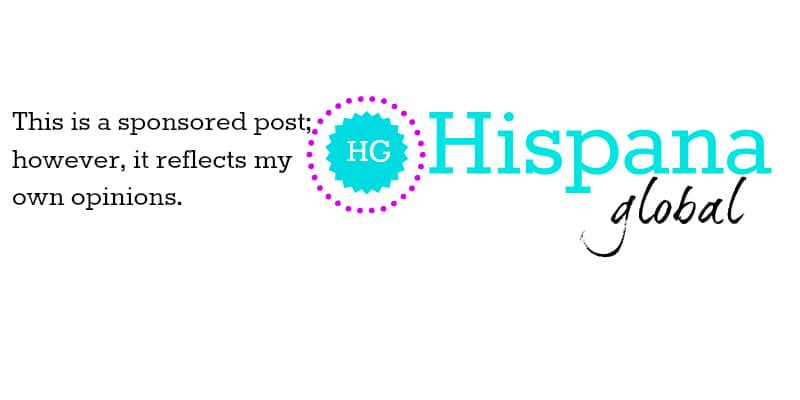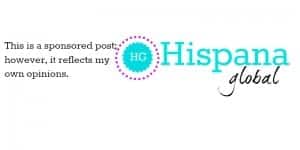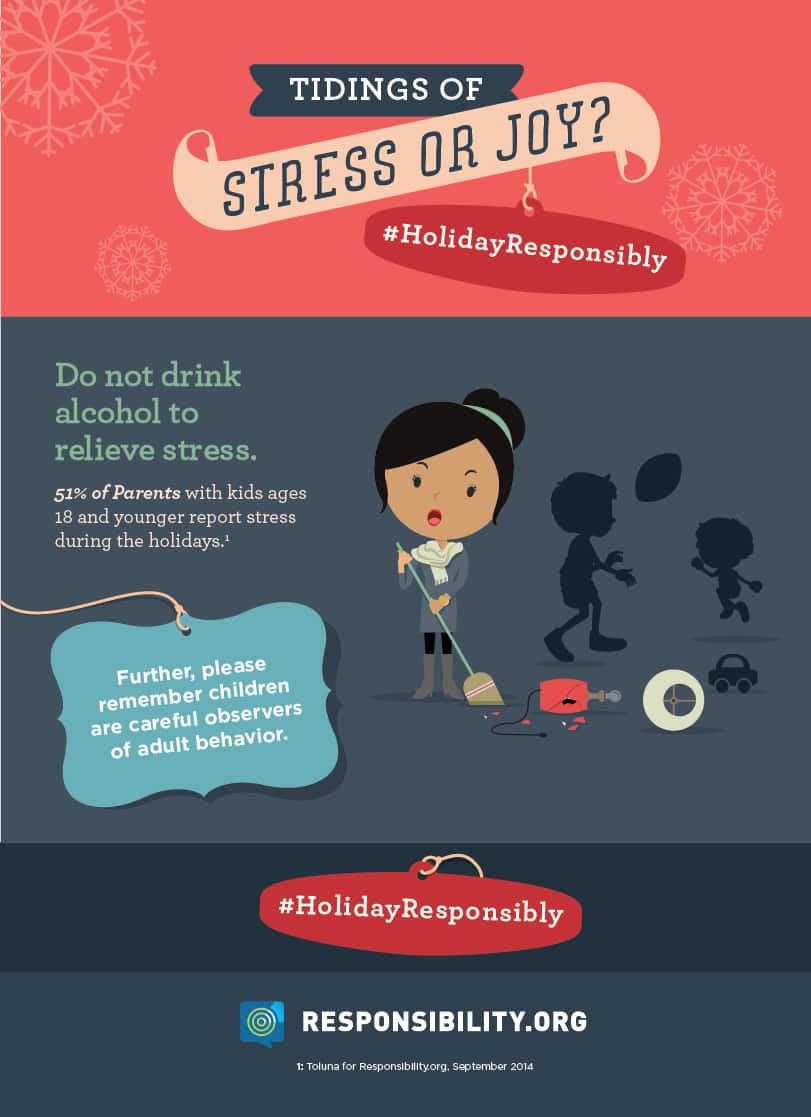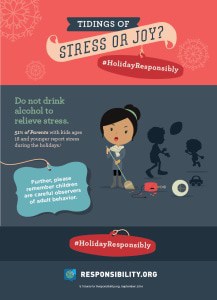 At this point none of us need a reminder that we're in the midst of the busy holiday season, but I do think it's time to try to take the stress out of this time of the year. I guess I am not alone: 51% of parents with kids ages 18 and younger report stress due to holidays according to a new survey by Responsibility.org, which I collaborate with on the Talk Early initiative.
Whenever you feel overwhelmed by the gift buying, the holiday events, the parties and dealing with extended families, try to find a way to take a break, even if it's for a minute. Even if it's just a mental break, it can help tons. For me, it means being able to remember why we are celebrating, why we are buying presents, why we are writing holiday cards. The why seems to get lost all too often while we're stressing about spending money, hosting huge dinners and running from one place to another.
If you have kids, it also pays off to remember the meaning of the holiday season, regardless of your faith. Aside from taking the time to explain the difference between wanting and needing something, find teachable moments that highlight the miracles we celebrate, how thankful we are for even the small things and involve your children in recognizing the work of others. For me giving back is a huge component of the holidays because I want my children to understand how fortunate we are and to empower them by volunteering and making a difference in other people's lives.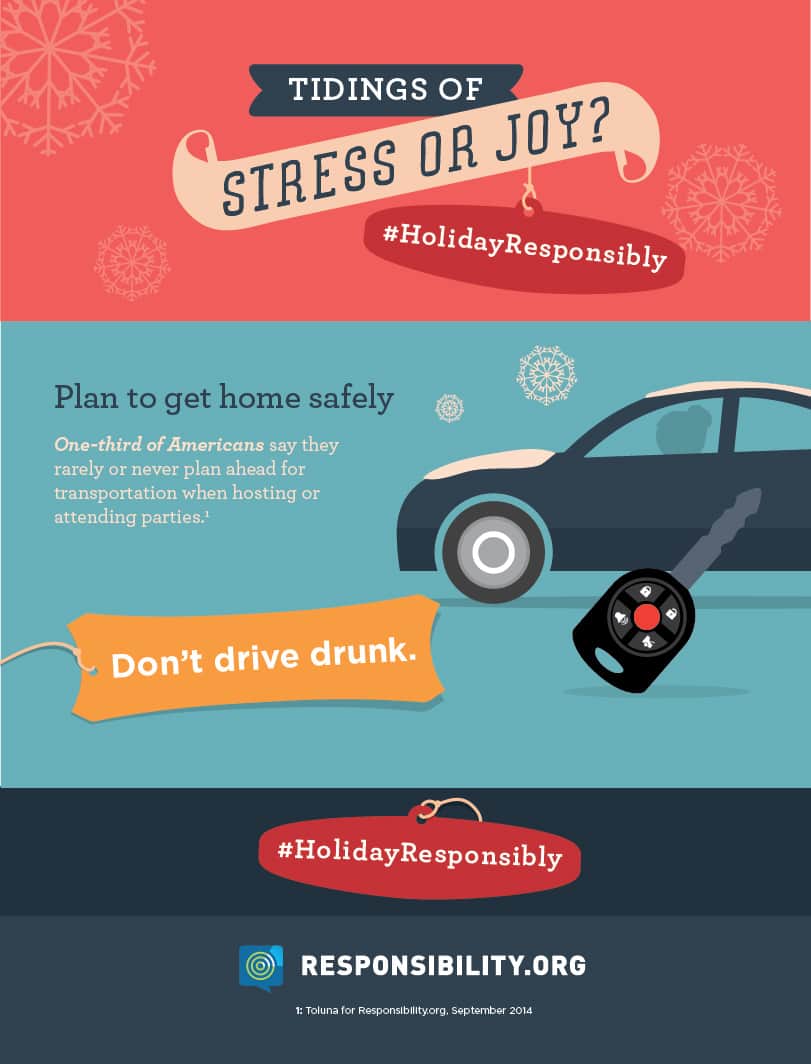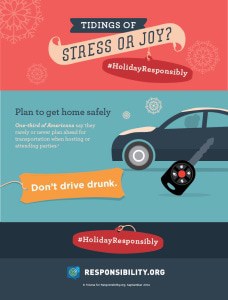 Planning ahead can also go a long way. If you will be attending parties and dinners and will be drinking alcohol, be safe and figure out who will be the designated driver. That way you can still celebrate without endangering those you love the most and others. Plus, you can model behavior for your own kids so that when they grow up and decide to drink, hopefully they will remember that alcohol and driving don't go together. Please don't be one of the 32% of Americans that admit they rarely or never plan ahead for transportation when hosting/attending parties.
How do you deal with stress? As I mentioned, Responsibility.org conducted a national survey on parents, the holidays and stress. When asked about how they cope with holiday stress:
41% reported focusing on what's important
32% listening to music
30% take time for themselves
22% drink alcohol
21% exercise
21% eat
And if you need some comic relief, this Jingle Bells spoof by comedian Deva might be just what you need.
Last chance to gift yourself with $5,000 in prizes
It's not too late to join an important and ongoing discussion about alcohol responsibility by sharing your thoughts and opinions about how to have or start conversations with your children around alcohol responsibility.  Participants will be entered into a drawing for more than $5,000 in prizes. Just click here to enter!
If you need more tips on how to approach conversations with your kids about alcohol, remember that you can find more information about TalkEarly on Responsibility.org's site, follow the conversation on Twitter and check out their boards on Pinterest.
Disclosure: as part of the #TalkEarly initiative, I have received compensation for my involvement, but this post reflects my personal opinions.