Finally! Emojis for Curly Girls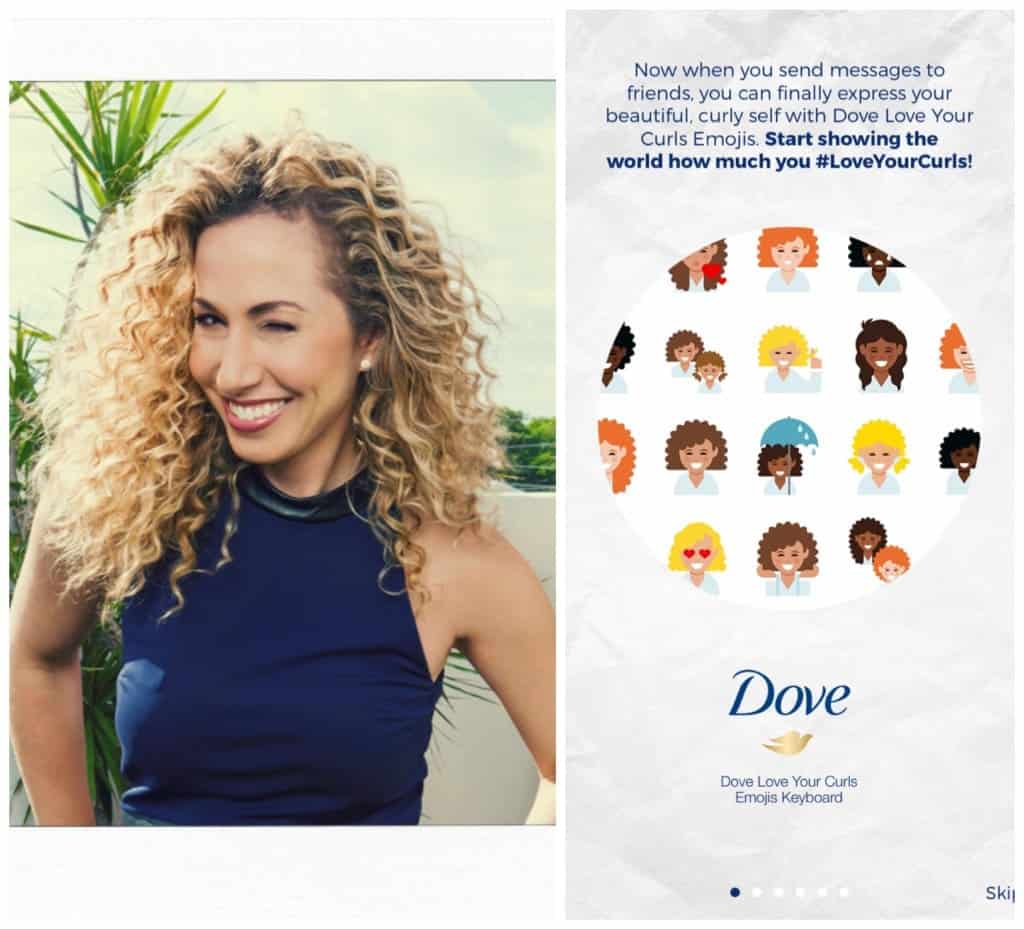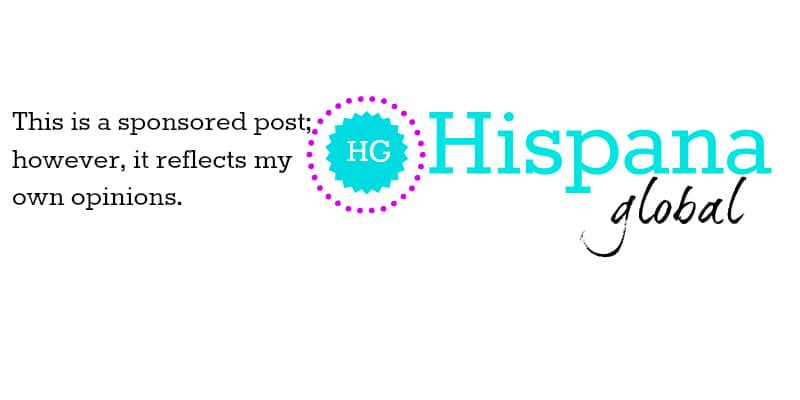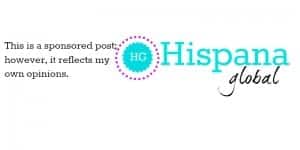 If you follow my blog you probably know how much I believe in loving your own curls and inspiring curly girls everywhere to love their natural hair. Now I'm truly happy because there was one place we weren't represented: our keyboards. You can find Emojis for almost everything and everybody. Now there are different skin tones, emotions, foods… you name it.
But have you ever tried to describe your hair or yourself with an emoticon? You couldn't find one with curly hair! This might seem like a minor detail but it's not. As the mom of a tween girl, I see how much she texts her friends and how they love expressing themselves with Emojis. Even my friends and I summarize how we feel with an emoticon or sticker on Facebook and social media. However, when you don't see yourself represented, once again you feel left out.
READ ALSO:  10 tips to make the most out of your curls, even on the second or third day!
I'm not the only one who feels that way. According to a Dove Hair and Edelman survey, 70% of curly-haired women want to use an Emoji that looks like them when expressing emotions via text. More than 3 in 5 women and girls with curly hair feel a curly hair emoji needs to be added!
That's why I am beyond happy that Dove Hair is solving this issue by making available Dove Love Your Curls Emojis for FREE download (Standard data rates apply) in the iOS App Store and Google Play on November 4. Because of the work I've done with Dove Hair, I was able to take a sneak peek and already installed a trial version of the app. My daughter and I love it!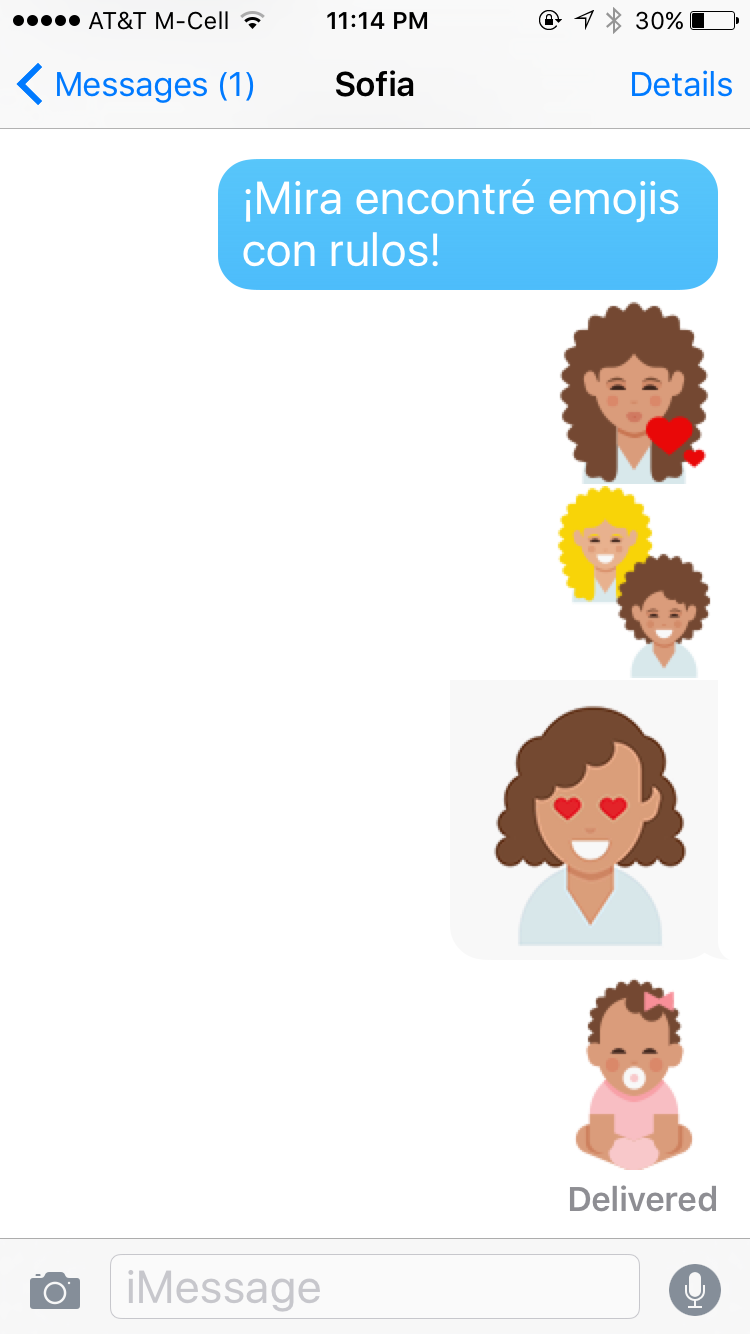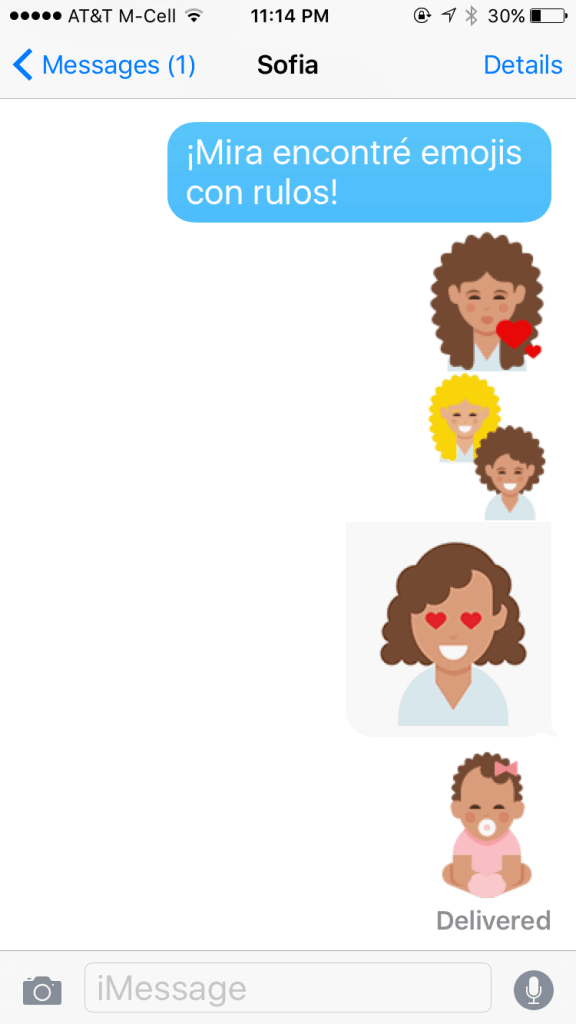 Want to show off your curly girl pride? On that same day Dove Hair will kick off a partnership with Twitter, so every time you tweet "#LoveYourCurls, a curly Emoji will automatically appear within the tweet right after the hashtag.
READ ALSO:  Why It's Important To Love Your Curls, Especially If You're A Mom
How to install your curly emoticons
Ready to share with the world how much you love your curls? Here's how to get your curly hair emojis.
Download the free Dove Love Your Curls Emojis app in the App Store or Google Play.
Install and follow the directions the app gives you.
If using iOS, just go to Settings>General>Keyboard>Keyboards>Add New Keyboard.
Now add Dove Curls from third party keyboards.
Tap on "Dove Curls" and turn on "Allow Full Access"
When messaging your friends (even on Facebook and Whatsapp), tap on the Globe Icon to switch to the Dove Curls Keyboard.
To change the skin color of any Emoji, just tap and hold so you can pick the one that reflects you!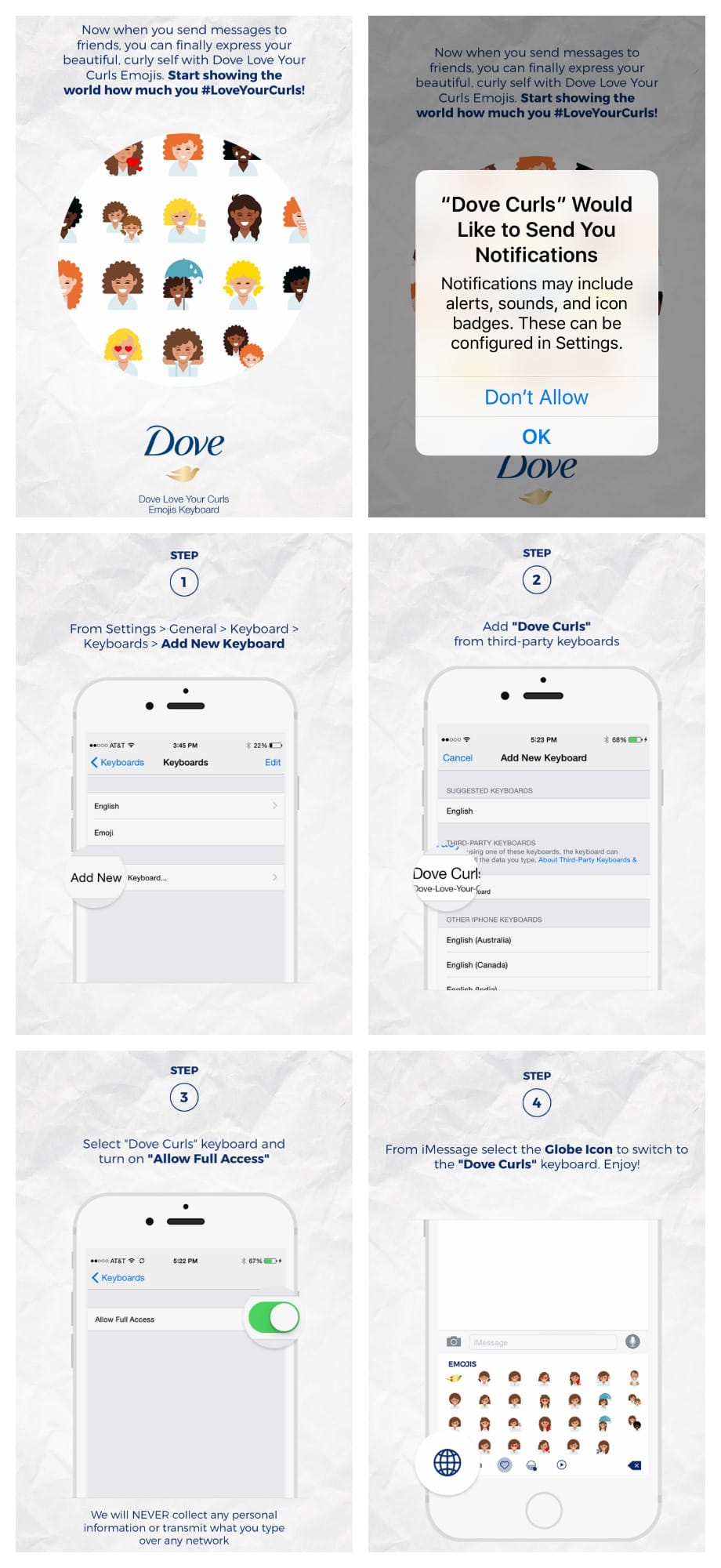 As a bonus, you'll see that besides the Emojis, there are some cool GIFs that are really fun to use. Are you as excited as I am?
Disclosure: This post is part of my ongoing collaboration with Dove Hair but it reflects my own opinions.
En español: ¡Finalmente hay emoticonos con rulos!