Escaping from Boko Haram and living to tell it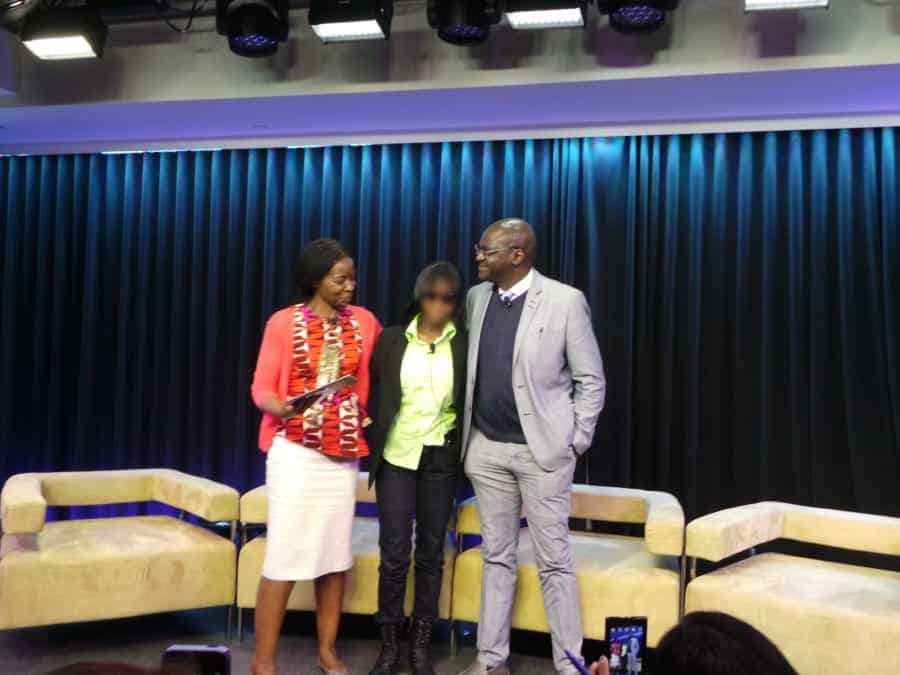 She was wearing dark glasses and trying not to call attention to herself the entire day until she bravely went on stage. Her delicate features and soft voice were deceiving. This teenager is one of the most courageous human beings I have met. You see, Saa (not her real name) escaped Nigerian Islamist group Boko Haram.
Remember #bringbackourgirls? The social media campaign in which people all over the world shared their outrage over the kidnapping of 276 girls from a school in northeastern Nigeria created awareness for sure, but the nightmare continues for those who are still being held by Boko Haram. Their only crime was getting an education. Saa watched the kidnappers burn down her school and kill a Christian girl that did not lie about her religion. She got on a truck as instructed and realized she needed to escape. Her desperation was such that she chose to jump off the moving truck. She preferred that her parents have a dead body to bury than the uncertainty of never knowing what happened to her.
One of her friends jumped, too, but injured herself and couldn't walk, so they stayed all night in the dark forest. Together they were able to make their way out of the forest until a shepherd accepted to help them. He also feared for his life, but in the end, he was courageous enough to do the right thing. Now Saa and her friend are attending school in the United States, but are still dealing with post-traumatic stress disorder.
During the AYA Summit organized by ONE in Washington, D.C., I had the privilege of meeting Saa and hearing her story. I am still trying to process what she shared both on and off the stage. However, even before I finish deciding what to do, I know more people need to learn about what is going in Nigeria. So even if I do not get every word right, I am posting this because every day that passes, more children are endangered. Not only girls are being targeted to marry them off; boys as young as 13 are being snatched from their families and turned into soldiers. Since 2009 500 women and girls have been abducted according to Human Rights Watch, which has also revealed the extent of the sexual abuse female prisoners are subjected to, no matter their age, because "Boko Haram does not consider any girls too young for marriage."
According to CNN, the Nigerian government is under mounting pressure after another 30 children were kidnapped from a village in northeast Nigeria during the weekend, despite the announcement of a ceasefire just days before. The government says they are in conversations with Boko Haram. In the meantime, many girls have opted to stop attending school, which is exactly what Islamic extremists want. Other families are keeping silent because they fear retaliation.
I don't want to keep quiet. I want Boko Haram to be stopped. The #bringbackourgirls campaign might have been forgotten, but the hundreds of prisoners and victims must not fall into oblivion.