Dress of the week: floral maxi dress for summer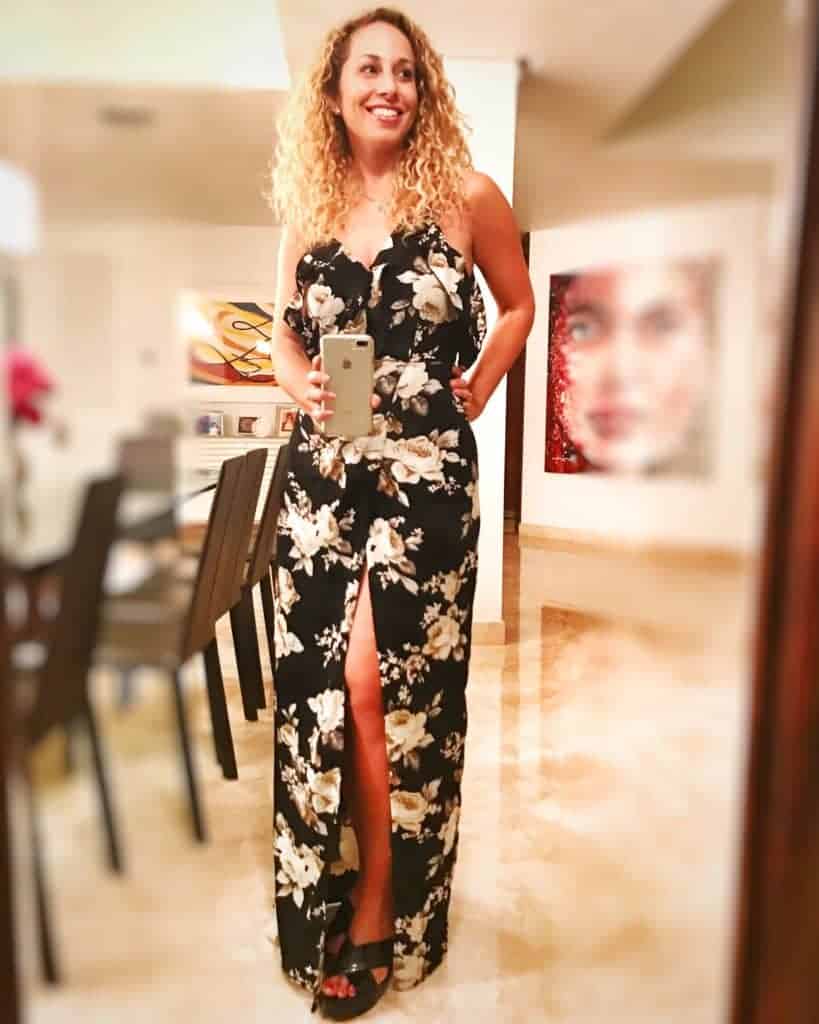 Few things are as practical as a dress, especially when I am trying to figure out what to wear. makes me far more practical when I have to decide what to wear. That's why I launched this new weekly feature, so I can show you my latest finds, not only on  Instagram but also on the blog.
Confession time: I'm a huge fan of maxi dresses. I can't understand why so many people hate them! They are so comfortable that I have worn long dresses for years. This week I want to highlight one that is very feminine and sexy. This black floral dress is from Missguided, a British company that has trendy clothing.
Although this dress is meant to be worn with the ruffles off the shoulder, I actually like them to hang. It all depends on whether you prefer a cold shoulder look or a simple spaghetti strap. With espadrilles it looks super casual but you can dress it up with a nice pair of sandals. As for accessories, the dress has a lot going on between the ruffles and the flowery print, so keep it simple. A delicate necklace or a choker is more than enough. At night, you can also get away with a cuff bracelet.
How do you feel about maxi dresses? Do you despise them or are you a fan, just like me?
Lee en español: Vestido de la semana: largo con estampado de flores