Delicious Barbecue Recipes Inspired By Monsters University
Looking for new summer barbecue recipes? We found these monstrous BBQ recipes inspired by the movie Monsters University that will surely delight kids and adults alike.
Just click on each recipe and print. Then it's up to you to make your own barbecue or enlist a special man in your life to set up the grill. No grill? No problem! These barbecue recipes can be made without a grill and simply require an oven.
Yummy Cilantro Corn
First, we have the recipe for Cilantro Corn on the Claw and Mike's Melonade, which is so refreshing for summer.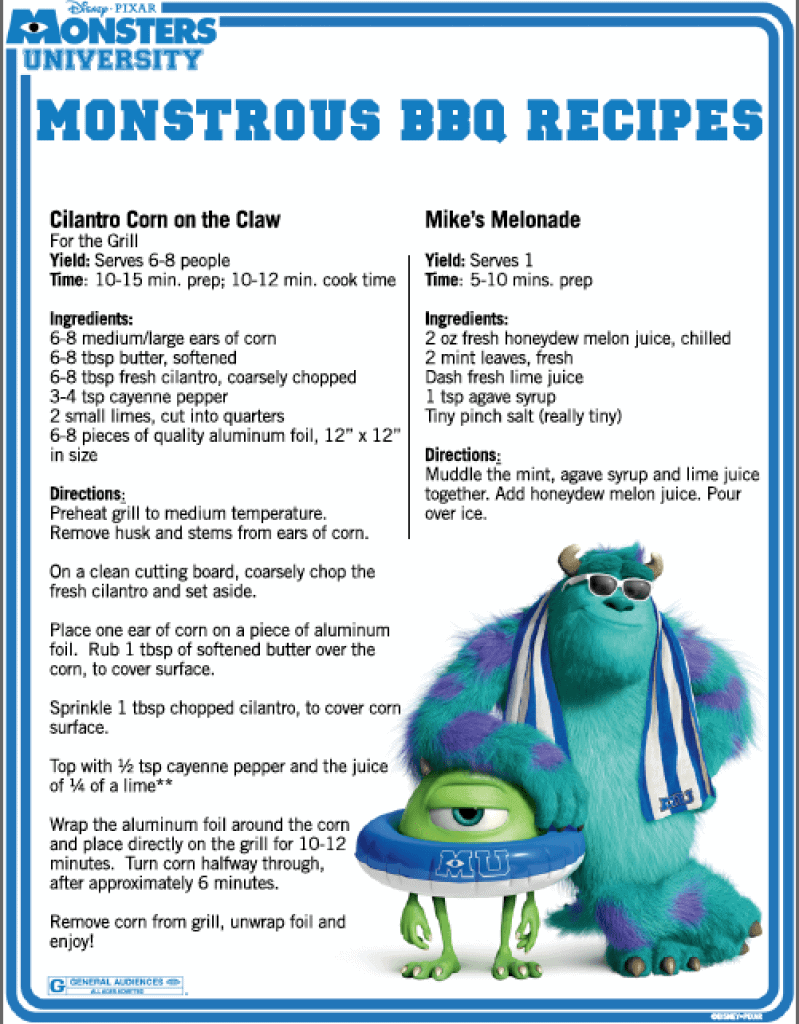 Homemade barbecue ribs
Summer barbecues for many are not complete until you add some ribs. This Roaring Ribs recipe is oven-based and works best if you prepare the ribs a day in advance. The barbecue sauce is homemade and is so good!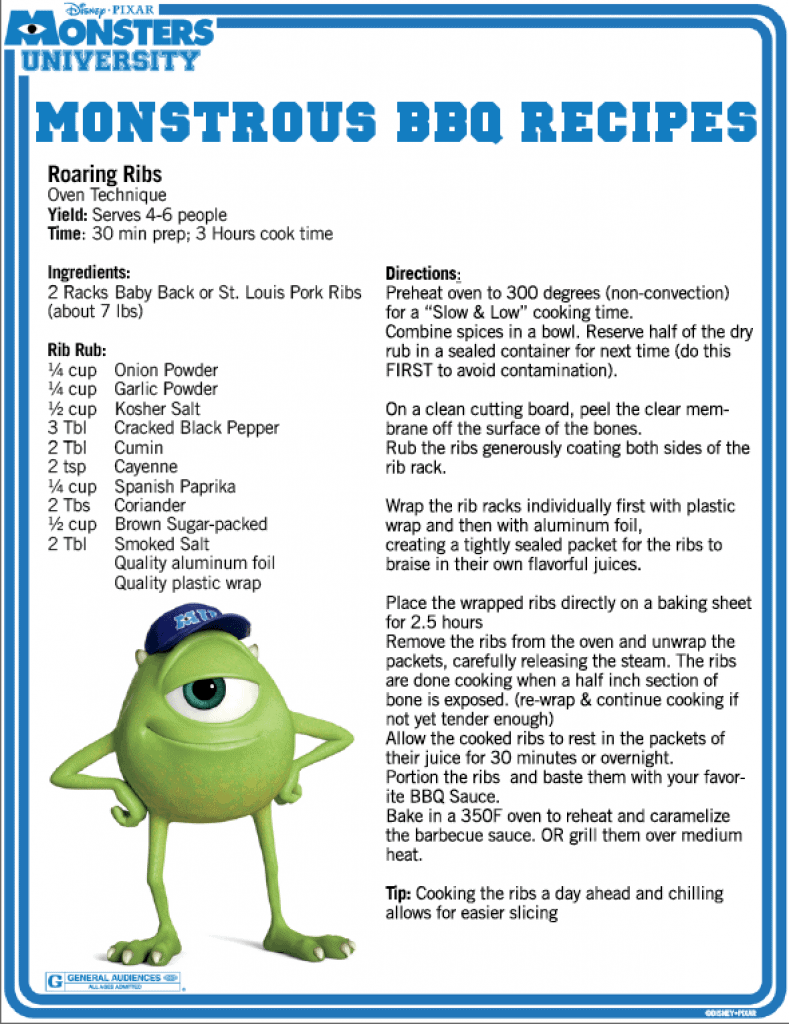 Scare School Steak Recipe
Of course, we did not forget the steak! Here's the Scare School Steak recipe for 4-6 people. If you have any leftovers (we doubt it), you can make steak sandwiches.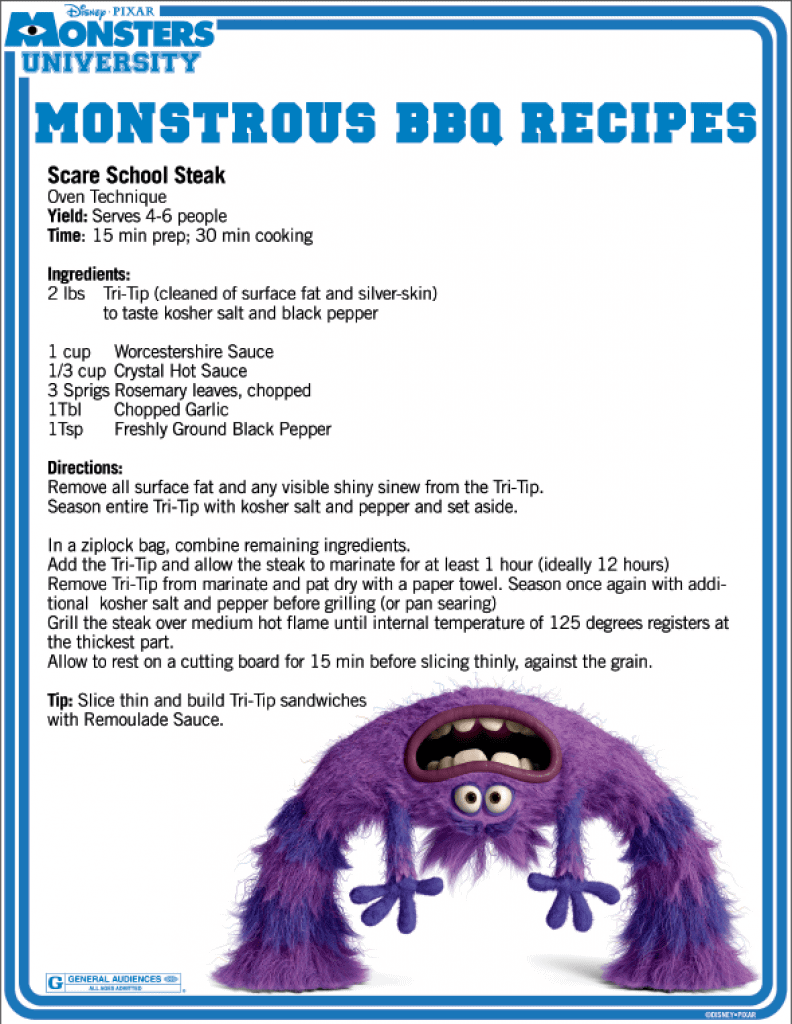 More Monsters University fun
Special thanks to our friends at Disney-Pixar for sharing these delicious barbecue recipes.