Celebrating Hispana Global's second birthday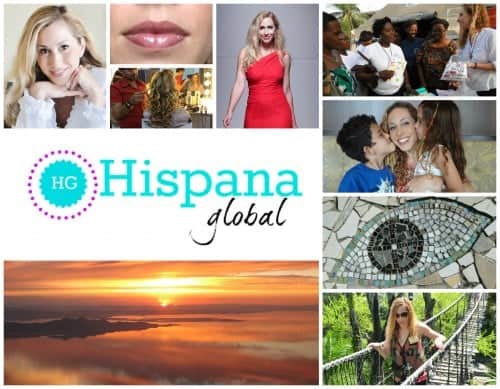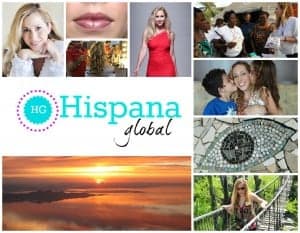 Two years ago when I decided to launch Hispana Global, I dared to do something without knowing how it would turn out. I did not let my fear of failure paralyze me. I did not let my desire to feel safe and certain stop me from following a path without a clear course carved out in front of me.
Today I can hardly believe that my humble blog has is two years old. On October 25, 2012 Hispana Global was born with just a handful of posts but with the best of intentions. I felt butterflies in my tummy and the dark circles under my eyes after burning the midnight oil. After announcing my blog's launch in the middle of the LATISM conference in Houston, I proceeded to finalize the details to push live the English version of Hispana Global on November 3. The idea from the beginning was for this to be a bilingual platform.
One too many times I didn't know if this was sheer madness. Other times, financial uncertainty kept me awake at night. And then there were the times when I doubted whether it was worth so much effort. For anyone who thinks the world of social media and blogging is easy, has no idea what he or she is talking about. And if anybody thinks it's easy to bare your soul and talk about things that hurt or that you know that will bother others, you clearly do not know what blogging is about.
These two years have been full of learning, hard work, great achievements but above all, of great joy. Mentions in the media (Univision, Telemundo, The Steve Harvey Show, cnn.com, Good Morning America, Better Homes and Gardens, Ser Padres, Moody Radio, Chispa Magazine, Vista Magazine and many other others), the conferences in which I have spoken and the causes we have supported (Shot @ Life, ONE, UN Foundation, St. Jude, Feeding America, Purple Purse, ONE Girls & Women, Heart of Haiti, Bloggers4Haiti and more) have given me the strength to continue to seek opportunities that allow me to help and support others.
I cannot measure adequately the gratitude that fills my soul right now. First of all, I have to say my husband and my family deserve a trophy, because they put up with me while I hop from one plane to another, or as I write like a madwoman on my computer, when I have to go to events and even when I photograph their food before allowing them to eat. (Blogger problems, right?)
But seriously, it would be impossible to do what I do without the love and support they give me, especially their hugs when I return from a trip that has left me exhausted.
Second, I have to thank everyone who has encouraged me, read what I write and listened to me in these past two years. The list is so long I cannot thank everyone in this post. You're one of those people, because if you were not reading what I write, it Hispana Global would have closed its doors a long time ago. We now have over 15,000 fans on Facebook, more than 19,000 followers on Twitter and our videos have been viewed over 114,000 times. Thank you for every time you read a post, thanks for every like, thanks for every retweet and thank you for telling your friends about us.
You know the excitement I feel when I say that I have a team? I am so thankful for the amazing contributors I have: Diana Limongi, Sunny Chanel and Helena Osorio. Thank you for believing in me and for being willing to grow with me.
Finally I cannot stop thanking public relations and advertising agencies, brands and the media. In the midst of all the competitiveness and craziness, they have supported me over and over again and I have no words to thank you. I hope we can continue working together for many more years.
We will be celebrating our second anniversary with many prizes, so stay tuned. Soon we will announce how you can win because of our birthday; because without you, as I told you, we would not be here. Thank you!