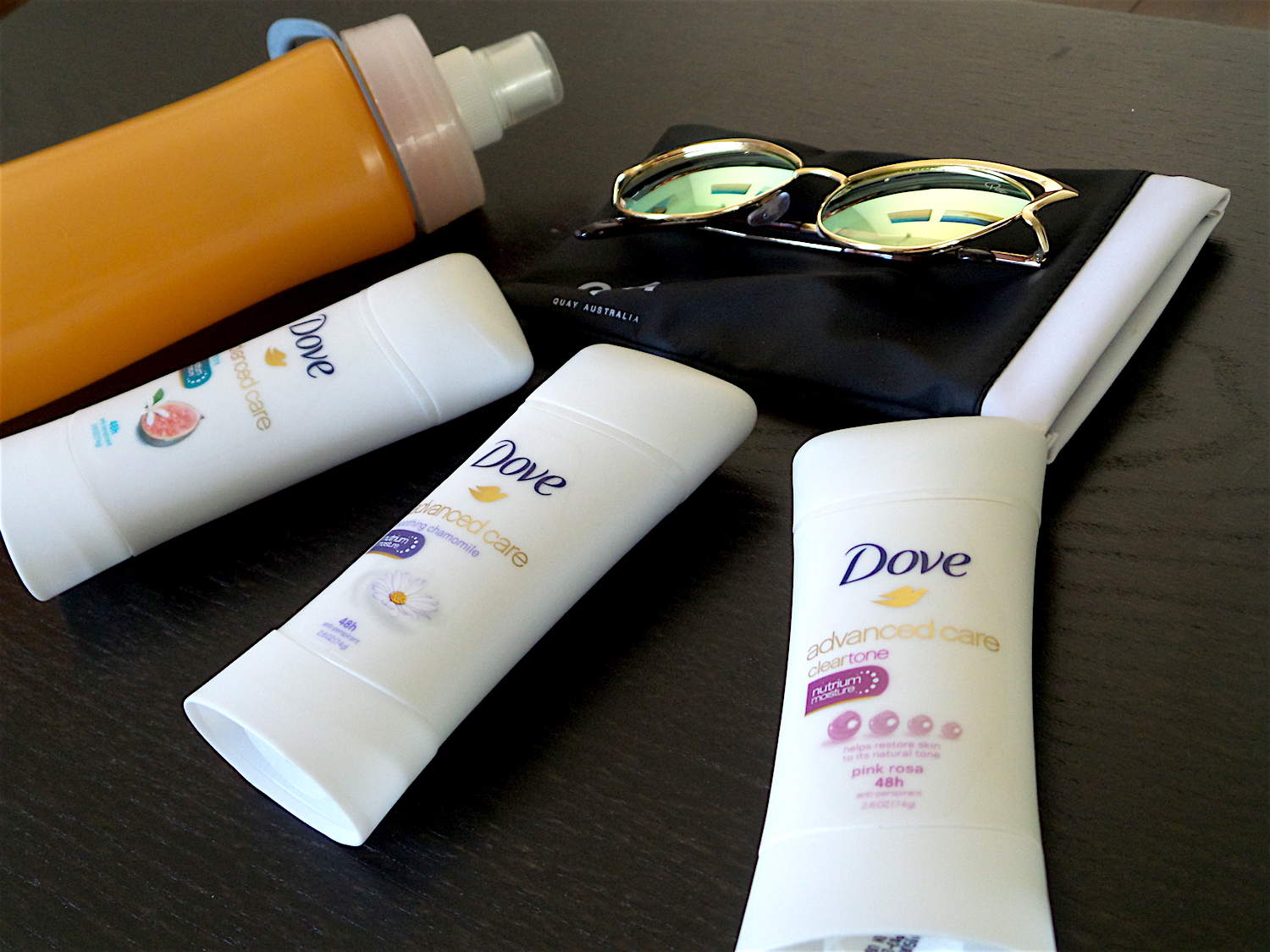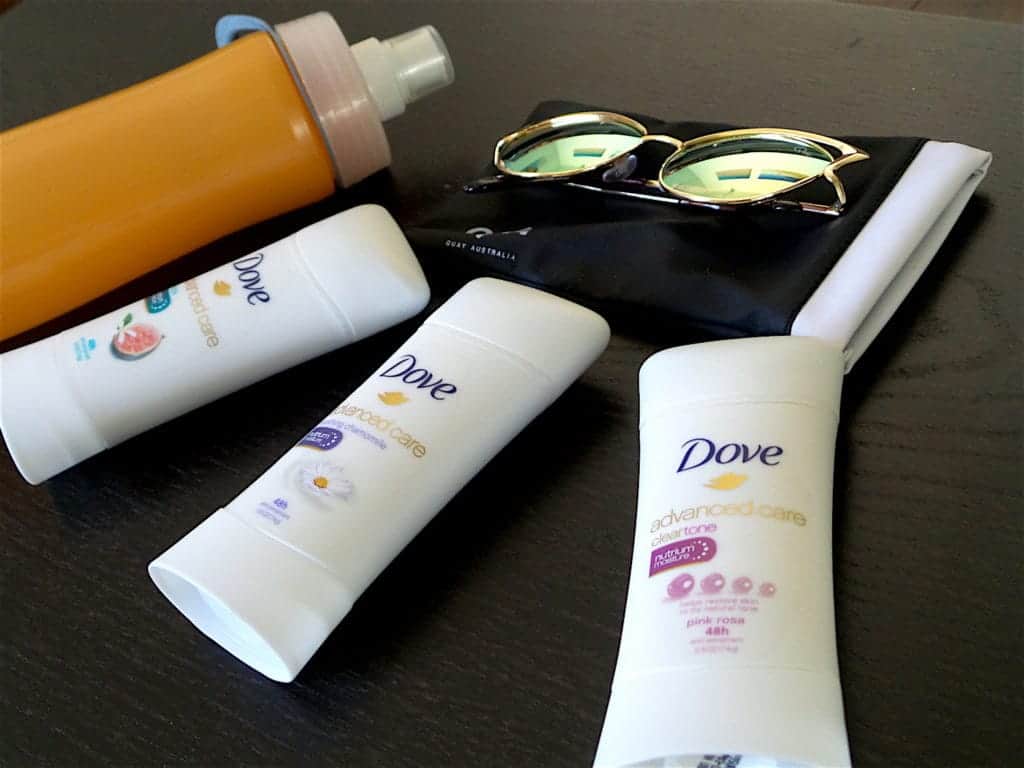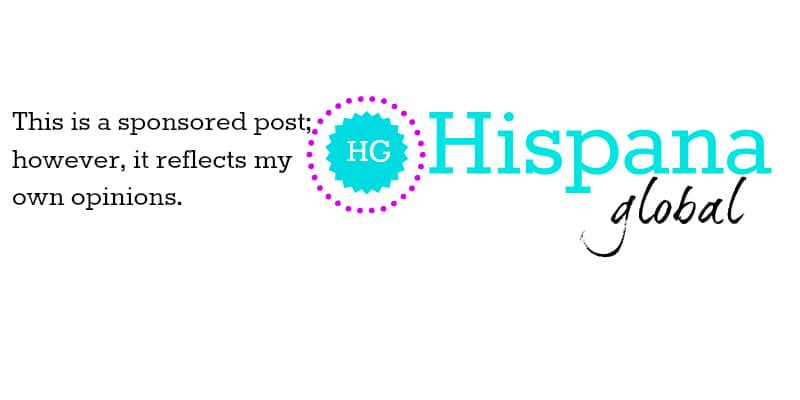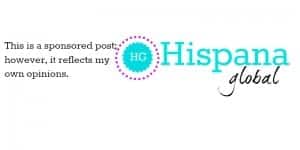 Summer is an excellent time to reevaluate our beauty routine and make sure we have the products that we need to enjoy the warmer days it brings. Here are 5 must-haves for the warmest season of the year:
Sunscreen: we need to protect our skin from the sun's rays all year round by applying sunscreen, either as a lotion, powder or spray. In the summer it is even more important because it is very easy to burn. If you're going to be in the pool or at the beach, remember to reapply sunscreen every two hours. And don't forget your lips: you could also get sunburn!
Sunglasses with UV filter: we often forget to protect our eyes from the sun's rays. Dark glasses are not enough; make sure they have a UV filter to protect your retina.
3. A good deodorant: a must! When Dove asked Latinas to choose beauty products that make them feel more confident all day, respondents undoubtedly chose deodorant. What's more: when Latinas forget to put on deodorant, 88 percent feel insecure. I could not agree more. If you are looking for protection against odor and perspiration for 48 hours, I recommend Dove Advanced Care Antiperspirant because it really works for me, even in sweltering hot Miami. Another plus? Its Nutrium Moisture formula leaves your underarms really smooth. It comes in 15 different scents, including an option for sensitive skin, that is my favorite.
A refillable water bottle: you need to stay hydrated especially during the hottest days of the year, because our body needs water to function properly. Dehydration can even make you cranky! There are many bottles that include a filter, so you can drink filtered water wherever you are. You can add a slice of lemon, orange or strawberries to make it even refreshing.
Moisturizing cream or oil: our skin can dry out during the summer, especially if you are a fan of the pool or beach. Pro tip: apply your moisturizer right after you get out of the shower, when your skin is still damp.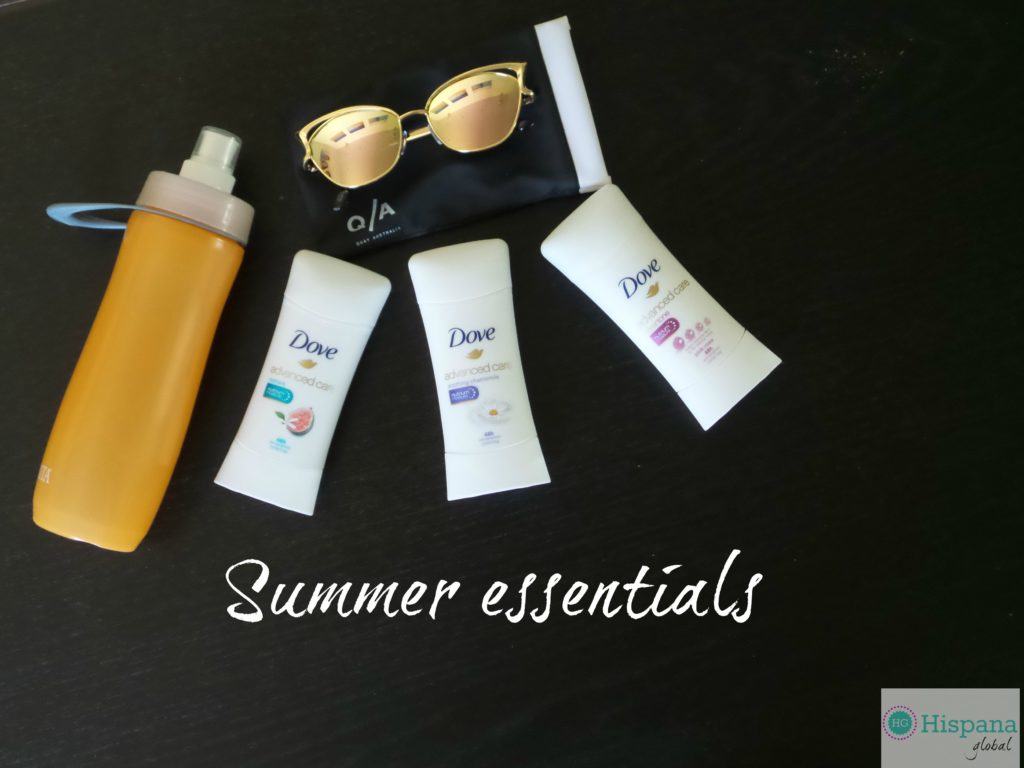 Do you agree with 80% of Latinas who prefer deodorant to applying mascara, lip gloss or perfume? I do, but I would love to hear your thoughts!
Disclosure: this post was sponsored by Dove but it reflects my own opinions.