5 easy ways to glam up your nails for the holidays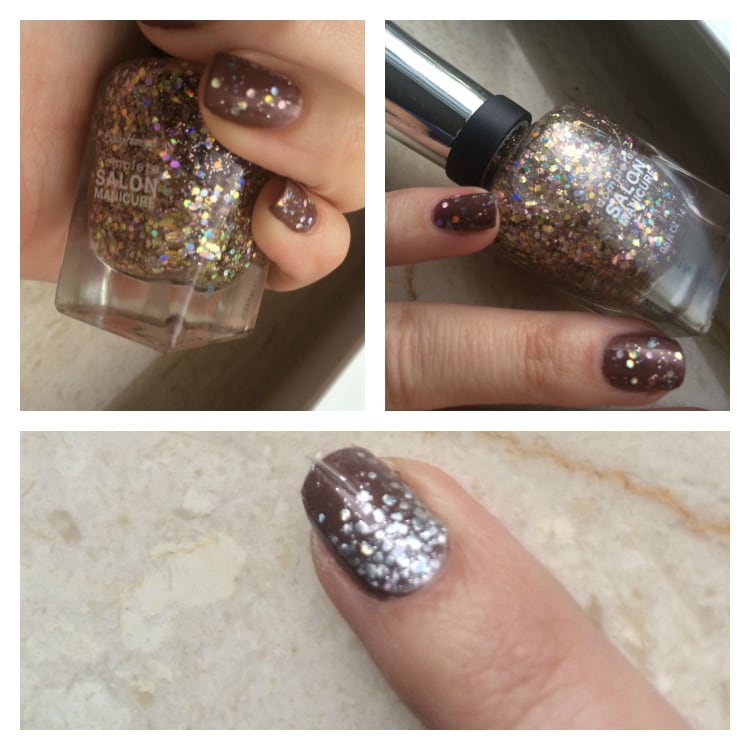 The party season is in full swing with all the holidays coming up and if you're looking for easy ways to glam up your nails, with sparkles, glitter or metallic colors, search no more. Here are 5 easy ideas to get make your manicure more festive without even having to go to the nail salon:
Winter Look: After applying a clear base coat, allow it to dry and then apply a pale white or beige nail polish, such as the ones included in the new Clinique 16 shades of beige collection. Allow 5 minutes for the polish to dry and then apply one coat of a glittery nail polish such as Sally Hansen's Triple Shine in Pearly Whites.
Bronzed Look: Begin by applying a clear base coat, allow it to dry and then apply two coats of a dark brown or cocoa polish, such as Clinique's Chocolate on my Pillow. Allow to dry and then top it off with a sparkly top coat such as  Sally Hansen Complete Salon Manicure in Twinkle Toes-ty.
Metallic Look: After applying the clear base coat, allow it to dry and then apply two coats of a metallic nail polish in a platinum or gold hue. My favorite nail enamels are the ones from Estée Lauder's The Metallics Pure Color Collection. I also am obsessed with Outlast Glosstini from Covergirl in Seared Bronze (630).Seal the color with a fast-drying top coat.
Classic Look: A dark red always looks classy, especially for the holidays. OPI, Chanel, Essie, Bobbi Brown and Zoya have beautiful reds for different skin tones.
Fancy Look: If you're a big fan of nail art but are artistically challenged, don't worry. There are plenty of nail decals that allow you to dress up your manicure. The best part is that you don-t need any drying time. You can wear them on their own or on top of a solid color. Just detach each sticker, apply carefully over each nail so there are no air bubbles and trim with a small cuticle scissor. Two great options:  Colour Riche  Nail Lingerie from L'Oreal Paris or Nail Dress from Kiss.